For this week's recipe feature, the author of Lunchbox, Aviva Wittenberg shared her recipe for Baked Pear, Vanilla, and Spice Donuts. The sweet pear and gentle, warming spices taste delicious alongside a cup of tea mid-morning or as a sweet treat in your lunchbox.
Baked Pear, Vanilla, & Spice Donuts
Ingredients:
– 4 pears, peeled, cored, and roughly chopped (see Note)
– 1⁄4 tsp ground ginger
– 1⁄2 tsp cinnamon
– 1 tsp vanilla extract
– 1⁄2 cup buttermilk
– 1 egg
– 1 Tbsp vanilla
– 1⁄2 cup packed light brown sugar
– 2 cups all-purpose flour
– 1 tsp ground ginger
– 1⁄4 tsp ground nutmeg
– 1⁄2 tsp salt
– 1 1⁄2 tsp baking powder
– 1⁄2 cup melted butter, cooled
– Icing sugar, for dusting
Directions:
1 . Place the pears, ginger, cinnamon, and vanilla in a saucepan over medium heat. Cover and cook, stirring occasionally until the pears are soft. Remove the lid and continue to cook until most of the liquid has evaporated. Allow to cool. When cool, mash with a fork or masher to create a smooth sauce.
2 . Preheat the oven to 350°F. Prepare your donut pan by spraying it with cooking spray.
3 . In a large bowl, combine 1 cup of the pear sauce, with the buttermilk, egg, vanilla, and brown sugar, and stir with a rubber spatula until the mixture is uniform. Add the flour, ginger, nutmeg, salt, and baking powder and stir until well combined.
4 . Pour the melted butter into the bowl and carefully fold it into the rest of the batter. It takes about a minute to integrate the butter, but it will mix in!
5 . Fill a piping bag with the donut batter and pipe it into the prepared pan. Fill each section about halfway. If you don't have a piping bag, you can also spoon the batter into the pan. Bake the donuts for 12 to 15 minutes, or until firm to the touch and a sharp knife inserted into one comes out clean. Allow to cool in the pan for 10 minutes, then flip out onto a cooling rack and dust with icing sugar. Once cool, enjoy one and pack the rest.
Packing Tip: Tuck one of these indulgent donuts into your lunchbox for a sweet treat, or pack one with some sliced
fruit (try apples and pears) for a tasty afternoon treat.
Note: Store leftover sauce in the fridge for up to 5 days and use as you would apple sauce. No time to make pear sauce? Substitute puréed pear from the baby-food aisle.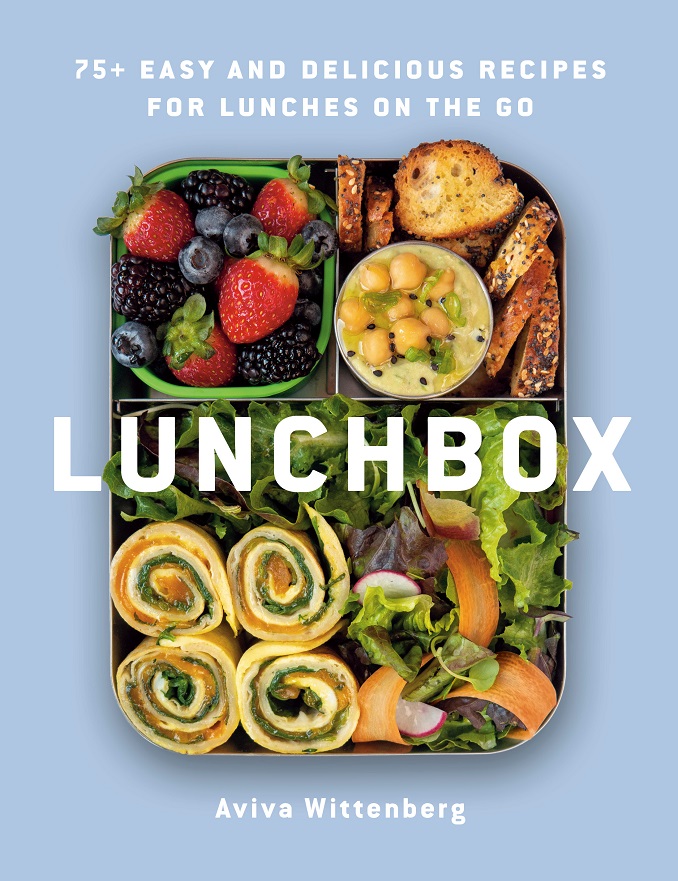 Featuring 75+ fail-safe recipes, Lunchbox provides healthy yet straightforward recipes for soups, sandwiches, salads, bowls, hand pies, and more that will get readers out of their lunch rut for good. The book also includes lunch-packing strategies and multi-week meal plans to help you efficiently plan your menu and your time, streamlining meal prep to avoid that stressful morning crunch.
All recipes are completely nut-free (to comply with school allergy restrictions) and Lunchbox offers plenty of vegan and vegetarian options, hot and cold weather seasonal suggestions, and freezer-friendly choices, too.