Calgary is a beautiful, friendly city with a bustling downtown and plenty of outdoor activities. Whether you're crossing the border from the US or visiting from another part of the country, here are five things to do when you visit Calgary this summer: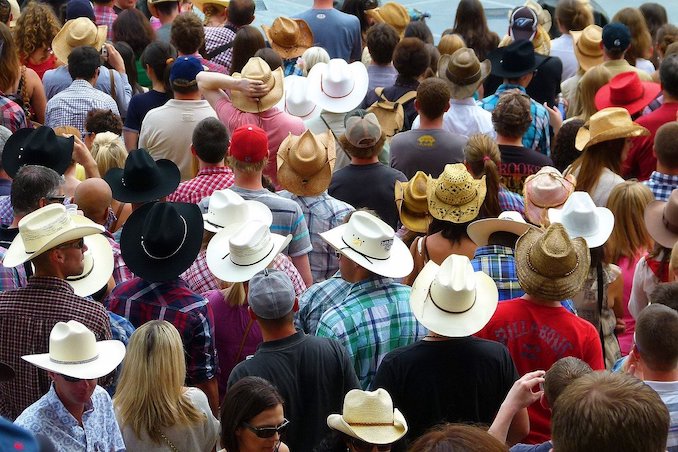 The Stampede
An event that needs little introduction, the Stampede is a ten-day extravaganza that takes place every July. One of Canada's biggest festivals, the Stampede celebrates the Canadian west by showcasing traditional rodeo events and featuring events with a distinct western theme. 
The Stampede boasts an exhilarating midway, live music concerts, nightly fireworks displays, various competitions, and much more.
If you're staying at any nearby camping grounds, don't forget your tech essentials to stay up to date with Stampede news and schedules. If you're traveling with children, the guide will help ensure you don't forget any chargers for the younger ones. 
Calgary Zoo
Calgary Zoo is one of the most popular attractions in the city, and it's easy to see why: there are more than 1,000 different species, including rare and endangered Canadian natives such as muskox and whooping cranes. 
If you're looking for something unique, check out the Japanese serow, a small goat-antelope breed.
The zoo has plenty of exhibits that allow visitors to get up close with some of their favorite animals, but as always, remember that animals may not want your attention as much as you think they do (or as much as you want them to!).
Before heading out for a day at the zoo, pack snacks, water bottles, and sunscreen – even if it's cloudy outside. The facility is large, so be prepared to spend a fair amount of time walking and make sure you wear comfy shoes.
Fort Calgary
Fort Calgary features a reconstructed version of Fort Calgary's fort. This historical site in downtown Calgary boasts a well-organized museum and plenty of interactive events for kids, such as dressing up as a Mountie or exploring daily life in the late 1800s. 
You can learn about the city's past and its First Nations peoples by taking a tour. This experience will allow you to explore with your family and gain a deeper understanding of the history. An easy way to get outside and enjoy some summertime fun while learning more about the city, Fort Calgary ranks high on Trip Advisor's round-up of family-friendly activities in the city.
Heritage Park Historical Village
Open year-round, this historical park offers multiple activities, including picnics, walks through the prairies, and educational programs for kids and adults alike. 
The park offers visitors a chance to experience what life was like for local settlers in Calgary during the 19th century. Explore the historical buildings, including a blacksmith shop, log cabin, barnyard, general store, and more. There are also several reenactments throughout the year that feature period music and dance performances from local performers at Heritage Park Historical Village.
You'll find that the park is very kid-friendly; there are lots of fun activities for kids to participate in, such as face painting or making their own horse tack with leather crafting tools provided by staff members on-site at Heritage Park Historical Village. 
Whether you are in town for business, pleasure, or just visiting family, we hope you have a great time in Calgary!