Fatiha Rezwan, aka Premanition is a Bangladeshi Canadian artist. She started her musical journey in junior high, teaching herself guitar and being an active member of school choir groups for three years. At U of C, she studied electrical engineering at Schulich and also won the 2012 U of C idol competition, and performed in charity functions such as Leadfest and Outrun the Stigma. She was trained in classical singing for several years and pursued electronic music in her spare time, largely influenced by her love for synth wave and 80s music. This is the year that she will release her debut album, Head Games, which displays her acoustic roots. It also shows her skills not only as a singer, but a producer since she composed and recorded the entire album on her own with Evergreen Sound mixing/mastering. In wake of this new album, she is hosting a live show at Cafe Koi with a couple of other local artists and doing a local tour through the fall. Along with music, she is an avid writer of novels and short stories and also has her own webcomics online which she draws and writes herself. This year is only the beginning, there's a lot more to come!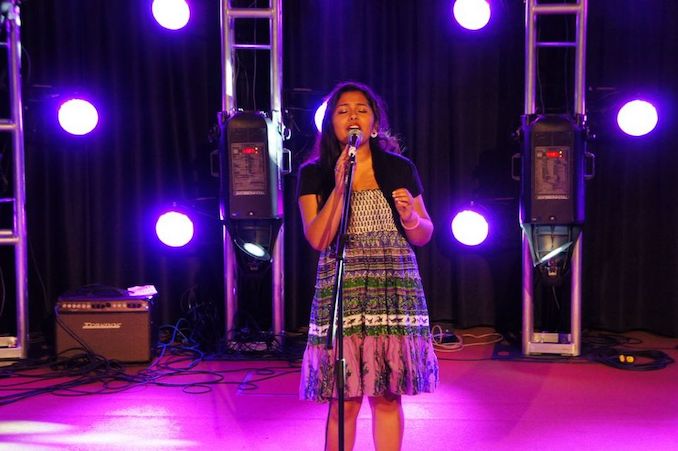 Name: Fatiha (Prema) Rezwan (Stage Name: Premanition)
Genre: Singer-songwriter, electropop
Founded: 2017
# of Albums: 1 EP (September 2019)
Latest Release: Upcoming (September 2019)
Latest Single: Head Games
Latest Video: N/A
Favourite Local Restaurant:
The Beltliner, Moon Korean, Shinjuku Ramen
Favourite band as a teenager:
My Chemical Romance, Evanescence, Billy Talent, Sara Bareilles
Favourite band now:
Lights, Daniel Deluxe, Lewis Capaldi, The Civil Wars, K.A.R.D.
Guilty Pleasure Song:
B*** Better Have My Money – Rihanna
Live Show Ritual:
No ritual, just lots of tea
Favourite local artist:
Dead Deer, Selci, Netrvnner, Weep O Mine Eyes
Nose Hill or Fish Creek:
Nose hill!
EP or LP:
EP
Early bird or night owl:
Forced early bird, regretful night owl
Road or studio:
Studio – love the creative process in the studio where the options are limitless!
Where can we follow you?
Website | Instagram | Facebook
Any shows or albums coming up?
Head Games is coming out September 20th 2019, and the album release show is set for September 13, 2019, along with a post-release show at Gravity Wine and Espresso Bar November 5th 2019.