Hi, I'm Sean Perrin. I'm a multi-instrumentalist from Calgary, Alberta, Canada. In addition to the Clarinet, I love contemporary music, Radiohead, Camaros, and cooking. I am the founder of the Clarineat Podcast, which focuses on the clarinet and the people who play it, and OK Podcast, which focuses on the musical and cultural impact of Radiohead. Watch for another exciting show soon called Music Mastery by Modacity. Overall I've conducted 200 interviews and counting with some of the world's finest musicians, and I look forward to many more!
In addition to podcasting, I work full-time as the Online Sales and Marketing Coordinator for Backun Musical Services, teach clarinet privately and at the Mount Royal Conservatory, and work as a freelance performer.
As a clarinetist, I've had the chance to play and record with many ensembles including The Calgary Philharmonic Orchestra, Red Deer Symphony, and Bow Valley Chorus; sports teams such as The Calgary Flames and The Calgary Stampeders; and pop acts such as Diana Krall, Keith Urban, Shania Twain, and Brett Kissel. As a past member of the Calgary Stampede Showband, Stetson Showband and Round-Up Band I have performed throughout Canada, the United States, and as far away as Japan for hundreds of thousands of people, including none other than Queen Elizabeth II!
In 2015 I recorded my first album called "Dreamsongs," which reached number 5 on the Canadian Jazz charts, and was funded by The Alberta Foundation for the Arts, Kickstarter, and Jazz YYC. The CD release concert was streamed online (before it was cool!) with audience members tuning in from as far away as Spain and New Zealand. You can check it out anywhere you get your digital music (or buy a CD from me directly for $10) if you still have a CD player. I obtained my Bachelor of Music Performance Degree (BMus) from The University of Calgary in 2009.
Music has been quite the ride so far… and I'm looking for many more years ahead!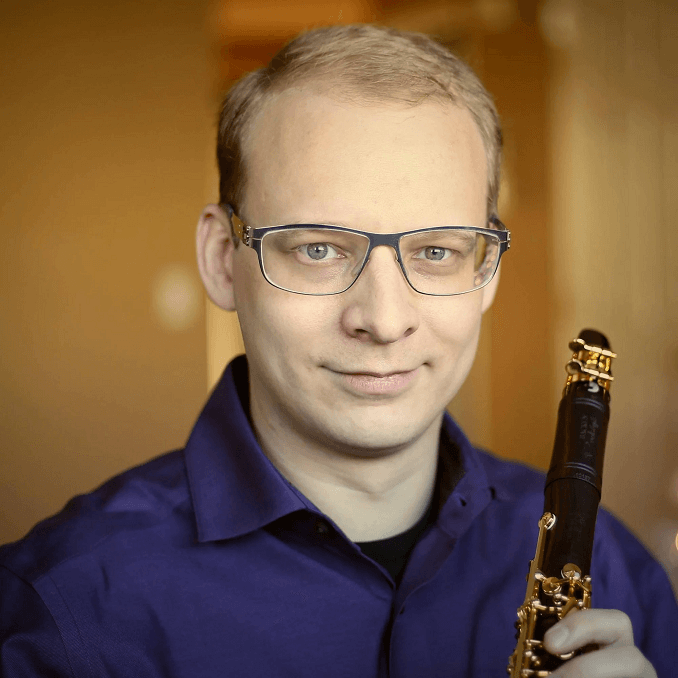 Name:
Sean Perrin
Genre:
Classical/Jazz
Founded:
Born in 1986
# of Albums:
Performed on 7 albums
Latest Album:
Dreamsongs (2016)
Latest Single:
Children's Song #3 (Chick Corea)
Latest Video: 
Interview with Angela McCuiston, Music Fitness Trainer
Favourite musician growing up:
Matthew Good (Matthew Good Band)
Favourite musician now:
Thom Yorke (Radiohead)
Guilty pleasure song:
Radiohead – The National Anthem
Live show ritual:
Nap before, if possible.
Favourite local musician:
Jan Lisiecki
EP or LP?
LP
Early bird or night owl?
Night owl.
Road or studio?
Studio.
Any shows or albums coming up? 
I'm the host of two, soon to be three podcasts: Clarineat Podcast, OK Podcast and Music Mastery by Modacity
Where can we follow you?
***
Rapid Fire Calgary Qs
Favourite local restaurant:
Weiner Schnitzelhaus
Favourite street in your city: 
17th avenue
Favourite park in your city: 
Reily Park
Favourite music venue in your city:
Jubilee Auditorium
Favourite music store in your city:
Balckbyrd Myoozik