Nestled in the Canadian prairies, Calgary – a fast-growing metropolis – is the perfect spot for nature lovers and adventurous souls. Not only that, but the city also features an amazing array of cultural hotspots directly linked to its cosmopolitan character. Banff National Park is just an extra plus for outdoor enthusiasts.
Calgary offers a wealth of fun activities to do with friends. But where do you start with the city's numerous exciting spots? To help you explore, we've compiled this list of the six most exciting places in Calgary to visit with your pals. Let's just jump right into it!
Cowboys Casino
Technically speaking, Calgary has several places where you can explore thrilling casino games. One of them is Cowboys Casino. It is located close to the famous Stampede grounds and the Scotiabank Saddledome and offers slots, table games, and poker.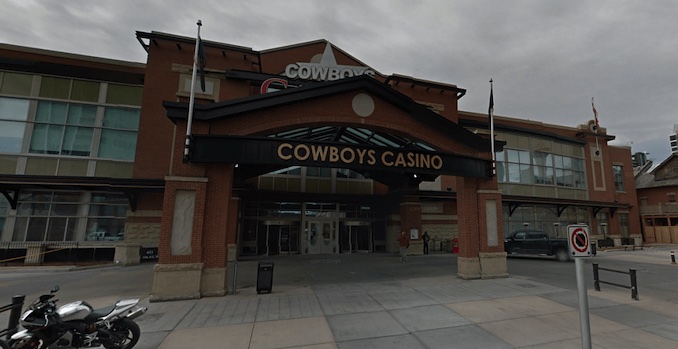 The gaming experience at the casino is not only stimulating but also offers a range of other opportunities for users. Take a break between gaming sessions and take advantage of the many amenities, such as live entertainment and delicious food at Centre Bar & Eatery, informative sessions in Learn to Play events, and craft beer nights.
Calgary Tower
A visit to Downtown Calgary wouldn't be complete without a trip up the Calgary Tower – a renowned landmark of the city. It stands tall at 190.8 meters, offering spectacular views of both the city and the nearby Rocky Mountains. Visitors can admire an exquisite bird's eye view of Downtown Calgary from the spectacular observation deck.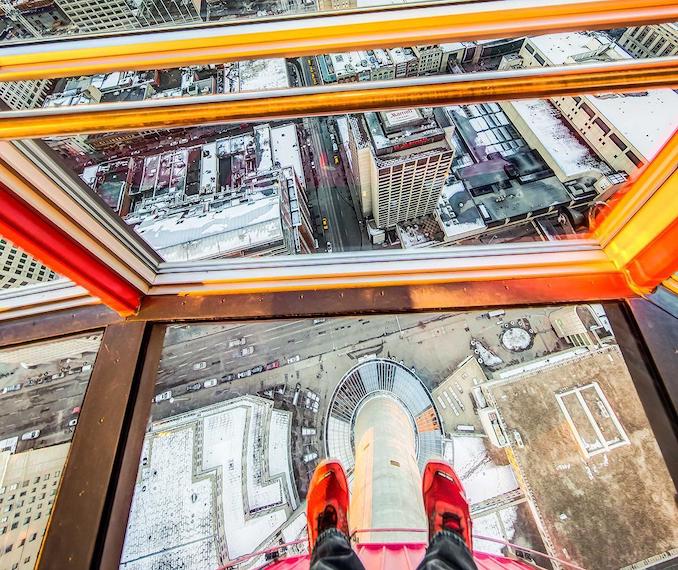 The iconic Calgary Tower is complete with two remarkable restaurants, Sky 360 and Ruth's Chris Steakhouse, offering a wholly unparalleled culinary experience with a breathtaking 360-degree view. There's an entrance fee of $18 for those interested, but those aged 3 and under can explore the tower for free.
Escape Room Games
You can plunge into an Escape Room if you are ready for some fun-fueled mystery, streamlining the common appeal of puzzles and riddles. An immersive experience filled with friends and foes awaits you for a try at conquering the challenge and escaping the room.
Take on all the pulse-pounding puzzles and thrilling challenges of Calgary's Escape Hour with your friends – from novice level to pro – there's an experience for everyone. Teamwork is essential as you and your comrades work to solve the mysteries of these interactive rooms. It's a great way to boost team spirit and learn from each other as you tackle the tasks.
Heritage Park Historical Village
Visitors can explore more than 180 exhibits at Heritage Park, which takes them on a historical tour of Canada from the middle of the 19th to the beginning of the 20th centuries. Visitors can gain a fascinating understanding of our past by touring historical structures and relics.
At Heritage Park, you may enter a world where history is alive. This living museum is tucked away in 127 acres of lush parkland on Calgary's southwest side, and many of its structures have been meticulously restored to preserve the history and culture of the region. Explorers will find those original structures that have been relocated from other old sites, to add even more authenticity to the experience.
Heritage Park offers an unparalleled chance to journey into the past. While visiting, visitors can discover historic automobiles, view classic costumes, and engage in a multitude of activities for all ages. Some of the most popular pursuits include:
Riding steam trains
Playing antique games
Savouring Western cuisine
Browsing through antique boutiques
National Music Centre
Get transported to music heaven while in Calgary's East Village when visiting the National Music Center. Offering more than 2,000 musical instruments, you can marvel at some of the rarest pieces in the world. Whether you're a one-time visitor or regular, the enchanting space is bound to provide a delightful experience.
Take a journey through the captivating world of Canadian sound. Explore new melodies that light up the air and classic favourites once enjoyed by your parents. Have fun and make new memories with those closest to you by visiting what's sure to be an unforgettable music centre. Adults are charged a $18 entrance fee and seniors/youths pay $14 and $11 respectively, so no one has to be left behind.
Sports Hall of Fame
Canadian Sports Hall of Fame, situated in the Olympic Park, is an intriguing spot to visit. Honour the remarkable moments and feats of Canadian athletes here – or have fun yourself with interactive recreations like shadowboxing, 3D baseball, hockey, wheelchair racing and rowing. Come join your friends and make lasting memories!