With a talent for songcraft, versatility as a vocalist and composer and a natural, easy charm as a performer, Edmonton's Steven Sware is poised to become a recording artist and pop music stylist of note in the very near future. Although only in his early 20s, Sware is a veteran of nearly a decade on the local music scene, beginning at age 15, grinding his way through various bands and solo incarnations, with this crucible setting the foundation for the artist he has now become. For Sware, it is the start of something special, and something that will be as rewarding and fulfilling for him, as it is for all who get to hear his music.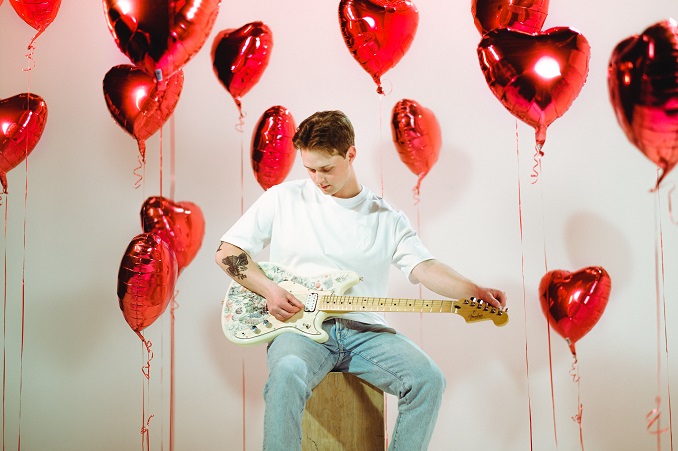 Name:
Steven Sware
Genre:
Pop
Founded:
Started performing shows when I was 16 so about 10 years ago
# of Albums:
1 EP when I was 16, then 1 EP when I was in my previous band and singles since
Latest Album:
"It's Nothing." – The MNKD
Latest Single:
New Romantics
Latest Video:
Favourite musician now:
Shawn Mendes
Guilty pleasure song:
What Makes You Beautiful – One Direction
Live show ritual:
Loud vocal warm-ups in the green room bathroom try to open my chest up
Favourite local musician:
Both my band members are in bands of their own. My guitarist Alex is in a pop duo with his wife Jenesa called "Jenesia". My drummer Phil is in a pop punk band called Medical Pilot.
EP or LP?
Depends whether I know the artist and I'm committed or not. If it is an artist I know and love LP all the way. I want to enjoy it front to back. If it is an artist I'm not invested in or overly know EP or singles. I wanna hear the best of the best to love them!
Early bird or night owl?
Early bird
Road or studio?
Road all the way
Where can we follow you?
Instagram | Facebook | Twitter
***
Rapid Fire Calgary Qs
Favourite local restaurant:
Sorrentino's in St. Albert, great Italian food.
Favourite street in your city:
98th Ave by 96 street. Close to a lot of parks and the area is very eclectic.
Favourite park in your city:
I believe it's called Dantzer's Hill, it's right next to the new Walterdale Bridge and looks at the downtown core. Just a beautiful spot. My fiance and I love going there for a quiet date.
Favourite music venue in your city:
Union Hall, I just played there at the beginning of August and they revamped the place. Brand new layout with a big stage, LED screens and a beautiful green room. It is such a historic and unique venue in Edmonton.
Favourite music store in your city:
Long & McQuade, always has what you're looking for!