Both sweet and soulful, Indigo Rose unique lyricism and lush harmonies lend voice to themes such as ego and happiness. The R&B and soul-inspired singer-songwriter began studying classical piano at the early age of five and has gone on to become a self-taught producer, releasing her self-produced debut EP INDIGLO in 2019, and a second EP entitled LUV in 2021.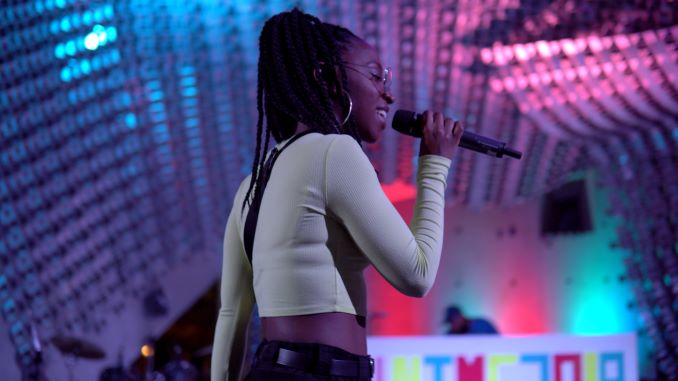 Name:
Indigo Rose
Genre:
R&B, Soul, Hip Hop
Founded:
2018
# of Albums:
2 EPs
Latest Release:
The LUV EP (September 15, 2021)
Latest Single:
Baesong (November 2020)
Latest Video:
Favourite musician as a teenager:
Alicia Keys!
Favourite musician now:
Mereba
Guilty Pleasure Song:
Post Malone -Psycho
Live Show Ritual:
Start singing my heart out 10-15 minutes before the show starts to get rid of all my nerves by the time I head onstage!
Favourite local artist:
Uyemi
EP or LP?
EP, There's so much music out there nowadays that a shorter project is a lot more digestible.
Early bird or night owl?
I'm naturally a night owl. I get up early for work but if it were up to me I'd be up way past midnight every night!
Road or studio?
Studio! I love songwriting and creating instrumentals
Any shows or albums coming up?
I recently released my second EP "LUV" on September 15th, it's available on all streaming platforms as well as YouTube and Bandcamp ☺️
Rapid Fire Calgary Qs
Favourite local Restaurant:
Blue Ocean
Favourite Street?
Centre Street Bridge because I love the beautiful view!
Favourite Park?
Prince's Island Park– it's especially gorgeous in the summertime.
Favourite Music Venue?
Cafe Koi has always been my favourite music venue, they have the coziest, welcoming atmosphere and the most delicious Asian fusion menu!
Favourite Vancouver Staple?
Uncle Tetsu's Japanese Cheesecake 😎
Where can we follow you?
Instagram | YouTube | Spotify | Facebook