In-person events, IGTV videos, Youtube vlogs, online education, webinars, online courses, and even live streaming the popular esports tournaments from a local casino in canada—these are all just a few examples of the numerous online businesses and endeavours that revolve around live streaming.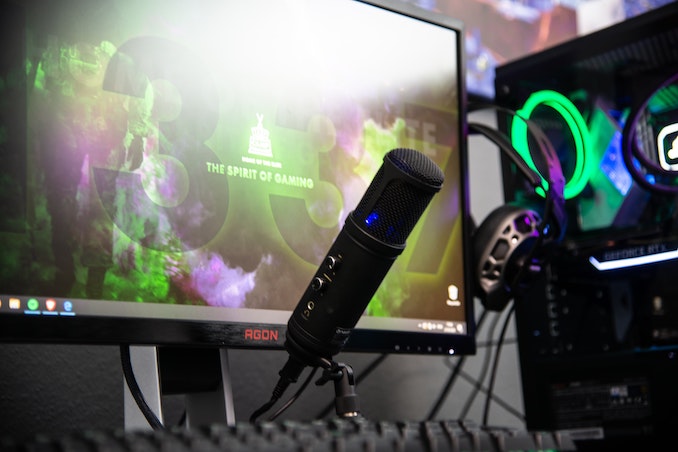 And the best part is that live-streaming artists, gamers and producers can now put up a technical remote streaming setup from their homes thanks to the growing number of appropriate and affordable pieces of equipment available in Canada.
However, it is not a simple undertaking because the professional-level operation nonetheless requires high-fidelity equipment, and fitting it into a low budget takes some smart and conscious decisions. So here is a roundup of all the essential equipment to get you started for good.
Overview of Essential Home Studio Equipment for Live Streaming
A large expenditure is not always required to set up a recording studio. The majority of the costly equipment is used to upgrade augmented reality experiences. When you are starting the endeavour, the two major expenses are going to be your laptop or PC, and the second is the time you will need to spend honing your skills. In order to understand high-fidelity video streaming equipment, you must become an expert on your present equipment before you even consider upgrading. A good place to start is with basic, low-cost equipment. Some of the necessary equipment for a successful home studio setup is listed below:
A PC/Laptop that supports smooth audio-visual editing;
A decent camera;
Audio Interface;
Portable microphone switcher.
The aforementioned are the core pieces of equipment you will need for live streaming from home. If you already have a camera and a computer, then you may save that money; they are still included in this article to give you a comprehensive idea of the live-streaming station. If you already have some of this basic equipment, you may just as well get started by adding the other necessary tools!
Budget Considerations for the Computer for Live Streaming
The computer is, most often, the largest investment on the list. For live streaming and sound mixing, you need solid performance for recording, creating compositions and organizing your ideas and files.
In general, a laptop or desktop computer powered by a Core i5 processor and having at least 16 GB of RAM is a decent piece to start with. Obviously, depending on your circumstances, there are different justifications for choosing between a laptop and a computer.
Since PCs are generally less expensive than laptops, they are the best choice for saving money, but that is not the only benefit of desktops. Performance is also important because it enables longer streaming and multitasking. The full production lifecycle requires super-fast storage drives (SSDs), more RAM and a more powerful CPU. Desktop computers typically have larger CPU towers with a greater amount of storage space for additional cards, wires and cooling fans, as opposed to the portable and compact components of laptops.
The primary benefit of laptops is their portability and mobility, which will be compromised with desktop PCs. It is safe to conclude that making your custom music production PC has a higher probability of lasting longer than a laptop while costing less.
Camera Considerations for Live Streaming
Between an expensive DSLR and an inferior smartphone camera, there is an action camera and a camcorder. Although camcorders and action cameras may not provide the highest image resolution, they are nonetheless designed for professional video recording, providing 4K resolution and HDMI outputs that create crystal clear smooth videos.  Action cameras can be very potent video cameras to record action-packed performances, tutorial videos, live-streaming gaming tournaments, etc. Camcorders, on the other hand, can be excellent budget-friendly camera options for live-streaming online classes, webinars and meetings.
The Audio Interface for Live Streaming
There are many affordable methods that you may employ to get clear, sharp audio, and many seasoned live streamers do so. Basic audio equipment includes speakers, headphones and a microphone of high quality. If you are looking to mix and edit the audio and music, then you will need to use an audio mixer to work with multiple audio sources.
For this, you can use a USB audio interface. You may link your computer to the microphone, speakers and headphones with this piece of equipment for your home recording studio. You can later upgrade to a bigger interface with more converters and preamplifiers if you need more channels for recording drums or ensemble performance.
Portable Microphone Switcher to Control the Production
A prosumer switcher is necessary to organize the production cogently if you use multiple cameras to create high-quality footage. While filming, you can move between cameras and camera angles thanks to video switchers.
Most typically they are used for making video podcasts, tutorial videos, live-streaming video games, presentations, and concerts. To increase the production value of virtually any type of material on a budget, there are numerous alternatives for using video switchers. You can even get live streaming switcher software for multi-camera setup.
One Last Piece of Advice: The Master of the Scene is the Proper Setup of Live Streaming Equipment
The correct technical configuration of all the equipment is what ultimately makes the biggest difference. Your mixes won't become better even if you have top-notch equipment if it isn't set up correctly. The proper tech arrangement depends greatly on the room selection. These criteria are still crucial, from soundproofing the space to setting up the desk to effortlessly supporting the devices and connections.