Colin Carbonera is a songwriter, producer, and recording artist based in Calgary, Alberta. His studio work often lends itself to a mixture of live instruments and mangled, processed elements, marked by a wide palette of musical styles. As a music director, touring musician, and artist, Colin has accumulated over ten years of live performance experience. Whether through an intimate solo performance, or a dynamic ensemble feature, his music has connected with listeners from all walks of life.
At the heart of every performance is a collection of earnest songs that explore the many facets of North American life– modern-day relationships, consumerism, and mental health. His witty approach to writing puts an emphasis on storytelling and seeks to offer more than a simple escape. Despite the many uncertainties and illusions of this digital age, his hope is that listeners will feel connected and seen.
As a producer, Colin has worked with several talented acts, including BLSNG, Wyatt C. Louis, Lemba, and Kristina Nichol. His project My Friends Love Me More (EP) under the stage name Rabino achieved the 2021 YYC Music Awards Pop Recording of the Year. Colin was recently selected to perform as part of this year's Play the Parks, presented by TD Music Connected Series in Calgary.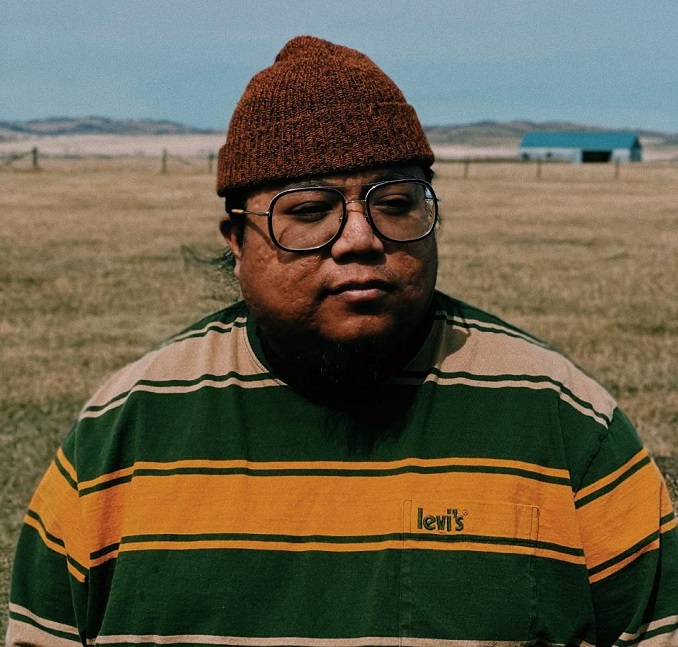 Name:
Colin Carbonera
Genre:
Singer-songwriter / Alternative Pop
Founded:
2015
# of Albums:
One (EP)
Latest Album:
Thanks For Reaching Out (2021)
Latest Single:
on Fridays
Latest Video:
None! Working on it though!
Favourite musician growing up:
Hard to choose just one! As a kid, I listened to a lot of Michael Jackson. High school featured Death Cab for Cutie and Bon Iver, senior year was absolutely dominated by Frank Ocean.
Favourite musician now:
Lizzy McAlpine
Guilty pleasure song:
Probably "Breaking Free" from High School Musical.
Live show ritual:
Sometimes I get pre-show jitters and I find that chewing at least five sticks of gum (simultaneously) helps me to relax before getting on stage. Maybe a breathing exercise to ground myself.
Favourite local musician:
TAYLR, Wyatt C. Louis
EP or LP:
LP for sure.
Early bird or night owl?
Night owl.
Road or studio?
Studio.
Any shows or albums coming up?
I'm releasing a double single, "Changing Together" with Carly Cooper on September 29. Also currently working on an EP and working out the kinks to bring my catalogue to the live stage with a full band next year.
Where can we follow you?
Website | Instagram | Facebook | TikTok | YouTube
***
Rapid Fire Calgary Qs
Favourite local restaurant:
Bolsa Restaurant or maybe Comery Block
Favourite street in your city:
Maybe Riverfront Ave. On Sundays, after church, my family would visit the Pho Hoai Vietnamese Noodle House for lunch. Sometimes my dad would pick up char siu or BBQ duck from Vic's Hong Kong Style BBQ & Cafe. I appreciate the River Walk too. One of my favourite things to do is grab a coffee at the Simmons Building and chill out by the Bow with my family.
Favourite park in your city:
Prince's Island Park, home to Calgary Folk Fest. Lots of great memories were made here.
Favourite music venue in your city:
Palace Theatre maybe.
Favourite music store in your city:
Melodiya Records