Chances are if you've spent any time in the festival scene in western Canada, this next artist needs no introduction. Carissa Gem, a BC native who grew up inside the rave, has been filling dance floors since she was old enough to drive.
Drawing on influences from artists like Barisone, The Librarian, Mad Zach, and Danny Scrilla, to expect the same thing twice from this powerhouse of an artist would be a mistake. Her sets range from the dark to the ethereal, but always feature deep, rich bass and a heavy dose of ass-shaking rap music to get the crowd going.
A predominant figure and voice of the bass music scene in Calgary AB, which she has called home since 2015, Carissa spends her time honing her musical craft, hosting the wildly popular radio show What Will The Neighbours Think every Friday night on CJSW 90.9FM, and consistently looking to improve and nurture her love of music. In her spare time between festival bookings and local gigs, you can find Carissa lending a hand to some of the best curators of western Canada's deep soundscape culture, and swapping party planning tips with the upper echelon of festival culture. To say she's a Gem would be selling her short, so you'll have to see it to believe it.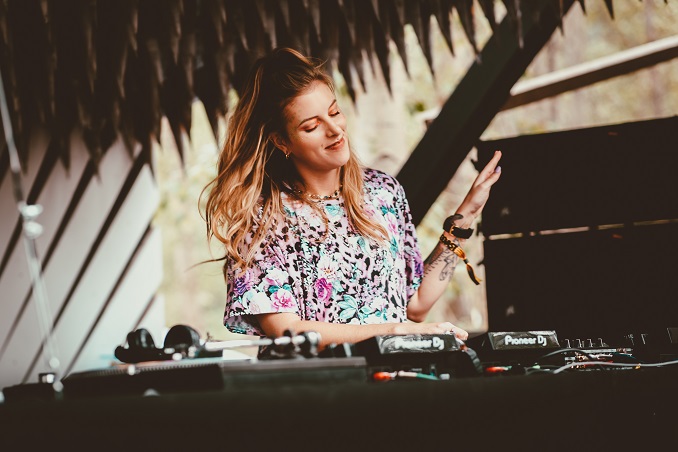 Name:
Carissa Gem
Genre:
Electronic (Bass music, Halftime, Rap, Hip-hop, Dancehall, Dubstep)
Founded:
2010
Favourite musician growing up:
Britney Spears
Favourite musician now:
Snotty Nose Rez Kids
Guilty pleasure song:
Yummy – Justin Beiber
Live show ritual:
Going out for dinner before the show
Favourite local musician:
Essete / Isis Graham
EP or LP?
SZA – Ctrl
Early bird or night owl?:
Night owl
Road or studio?:
Road
Any shows or albums coming up?:
Weekly radio show on CJSW every Friday night at 10-11 pm MST
Where can we follow you?
Soundcloud | Facebook | Instagram | Cjsw 90.9 FM
***
Rapid Fire Calgary Qs
Favourite local restaurant:
Carino
Favourite street in your city:
Crescent Road NW – Some of my favourite views of the city
Favourite park in your city:
Prince's Island Park – Close to home, always lively and bustling, people playing music, home of Calgary Folk Fest
Favourite music venue in your city:
Hifi Club (RIP)
Favourite music store in your city:
Recordland