Mitch Belot entertains with his swampy story telling style and modern rock flare. He hooks audiences with his powerful, smoky voice, and gets them on their feet by incorporating fast tempos and heavy grooves. While he is first and foremost a humble student of the blues, Mitch Belot adds a taste of rock to the naturally ear pleasing sound that permeates his repertoire.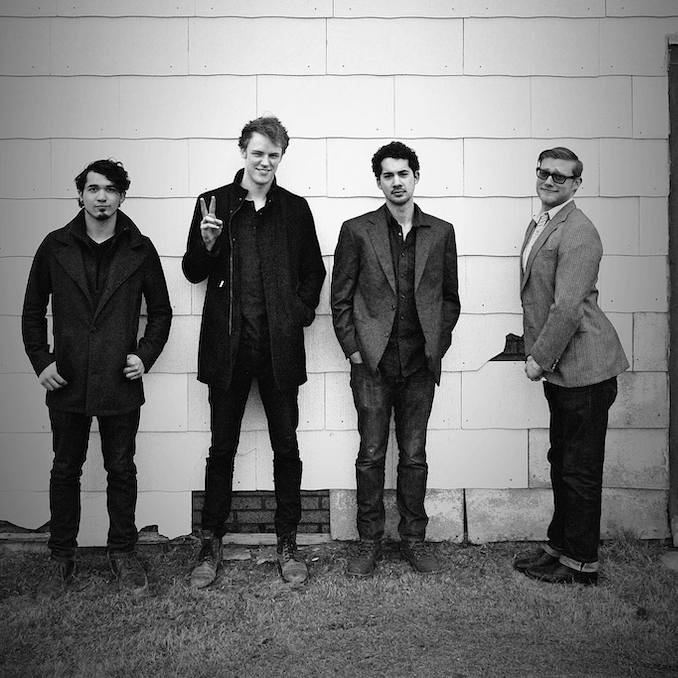 Mitch Belot, along with the rest of the band including, Vincent Bundick (Guitar), Nick Goodman (Bass) and Dyllan Goodman (Drums), consistently aim to create a memorable and fun atmosphere every time they hit the stage. Now in their 3rd year together, they easily come together to put forth a very cool and interesting new sound that grabs the audience's attention right away.
Mitch Belot and his band have performed throughout Canada showcasing their talents and entertaining the masses. They have taken part in the NXNE festival in Toronto where they on the list of top 100 acts to see during the festival and played festivals like Canadian Music Week and Juno Fest. They have also supported other successful bands including Trooper, Michael Bernard Fitzgerald, and The Harpoonist and the Axe Murderer.
Mitch Belot is an artist filled with excitement and potential. He will always be connected to music, whether that means playing in front of crowds of thousands the world over, or staying close to home and opening his own guitar shop. For now, Mitch just wants to be heard so that he can bring bluesy happiness to all who listen.
Name: Mitch Belot Band
Genre: Alt / Blues
Founded: 2011
# of Albums: 2
Latest Release:
Down The Rabbit Hole (2015)
Latest Video:
Rock Me Slow (2018)
Latest Single: N/A
Favourite Local Restaurant:
Ship and Anchor
Favourite band as a teenager: Hoobastank
Favourite band now: The Black Keys
Guilty Pleasure Song:
Everybody Got Somebody But Me – Hunter Hayes
Live Show Ritual: Bulldogs
Favourite local artist: Amy Nelson
Nose Hill or Fish Creek? Fish Creek
EP or LP? EP
Early bird or night owl? Night Owl
Road or studio? Road
Where can we follow you? 
Mitch Belot Music: Facebook | Instagram | Twitter
Mitch Belot Band: Facebook | Instagram | Twitter
Any shows or albums coming up?
We just played the Big Winter Classic on Jan 24th.