The Calgary Olympic Development Association (CODA), also known as WinSport, is a non-profit organization based in Calgary that operates and maintains Calgary's 1988 Olympic Grounds, as well as Canmore's Bill Warren Training Centre. Most Calgarians don't realize this is not just a "ski hill"! WinSport is deeply involved with Canada's Olympic operations and committee and was the main organization responsible for Calgary's winning bid for the 1988 Olympics. Today they prepare, train, and help fund Canadian Athletes, from beginner to elite, with the hope of improving Canada's medal performances, at the Winter Olympics.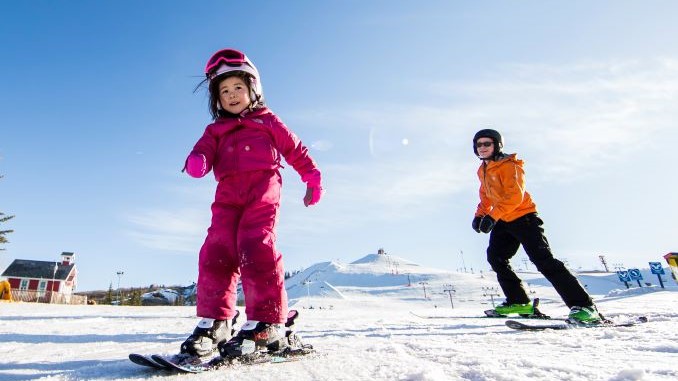 Describe your charity/non-profit in a few sentences.
WinSport is a community-based, not-for-profit organization that owns and operates Canada Olympic Park and the Bill Warren Training Centre in Canmore. WinSport's mission has three pillars: to help people discover the joy and health benefits of sport; to encourage talented athletes to develop their skills and to enable Canada's high-performance athletes to excel on the world stage.
What problem does it aim to solve?
WinSport serves beginner to elite athletes, introducing Canadians from diverse backgrounds to the joy and health benefits of winter sport. The correlation between sports participation and health outcomes is indisputable and WinSport serves to support people in maintaining healthy and active lifestyles while teaching discipline, teamwork, and resilience.
When did you start/join it?
I joined WinSport more than 10 years ago, in October of 2011, after spending 23 years in print journalism.
What made you want to get involved?
I have always had a passion for sports, but what I liked about WinSport was that the organization was more than just a ski hill or more than just high-performance sports. There is something for everyone, no matter how old you are or how good of an athlete you are. There is something for the three-year-old stepping on a magic carpet for the very first time, for athletes trying to learn new skills and for those athletes that represent our country on the world stage.
What is it like working at a historic Canadian landmark? Ever find anything interesting on the groundsfrom the Olympics?
I was lucky enough to watch ski jumping at the 1988 Winter Olympics at Canada Olympics, so it was only natural that I would end up working for WinSport. It's exciting to see that hosting the Olympics in Calgary helped to put our city on the map across the world. It's amazing that 34 years after hosting the Games that tourists continue to come to the park to see such a world-class facility. Canada Olympic Park truly is a Canadian landmark, but what is so exciting is the evolution of the park, which now includes four hockey arenas, including a 3,000-seat arena. This isn't your father's Canada Olympic Park!
What was the situation like when you started?
When I first started at WinSport in 2011, it was just months after the four arenas were opened at the Markin MacPhail Centre. The conference areas, high-performance training centre (for high-performance athletes) and the performance training centre (for public users) had yet to open. Our focus was on sporting events and determining what the future looked like for other events.
How has it changed since?
The organization has evolved over the past 10 years into one that realizes we can't be everything for everybody. As a not-for-profit organization and our ties to the 1988 Olympics, the assumption is that we are flush with money. That is not the case. As a result, we have had to evolve the best we can to meet the change needs of the sports community. For example, we have placed an emphasis on our new venues like our halfpipe and slopestyle course, which have played a significant role in the development of our Canadian freestyle ski and snowboard teams.
The WinSport Arena has also hosted numerous key events, including the Calgary curling bubble in spring 2021 and the IIHF Women's World Hockey Championship last summer. In addition to other major curling events, the Canadian Badminton Open and most recently the Basketball Champions League of the Americas. The sliding track, which has been an important competition and training venue for Canadian bobsleigh, skeleton and luge athletes, has been closed since the spring of 2019 as we continue to seek funding to complete a renovation project.
What more needs to be done?
There is a major problem facing the next generation of youth in winter sports. Aging sports infrastructure may not be there for them when their time comes for a podium run. And this deficit affects more than just Olympians. While we see athletes from many backgrounds and all parts of Canada competing on the world stage, they actually train and compete in only a few facilities across the country. Among the most important of these facilities are in Calgary. Many were originally built for the 1988 Winter Olympics, nearly 35 years ago. They have been modernized since, keeping pace with today's popular sports such as moguls, halfpipe and slopestyle. Even so, they are urgently in need of concerted reinvestment to restore exhausted facilities, increase accessibility and functionality, and retain competitive event qualifications. It's crucial that we fund the infrastructure and programming to make sport available to everyone while nourishing that next generation of great Canadian athletes.
How can our readers help?
We encourage individuals to write to their MPs and ask them to support WinSport in rejuvenating these facilities that support people of all ages and abilities. This is not just about high-performance sport, it is about families and it is about children young and old. We want to ensure that Canada Olympic Park continues to be at the forefront of Canadian sports.
Do you have any events coming up?
With the end of the winter season scheduled for April 3, no major sporting events are scheduled for Canada Olympic Park in the coming days. The WinSport Arena hosted an Alice Cooper concert on April 14th and Canada's Drag Race Season 2 Tour will be on July 9th. These are not traditional events at a sporting facility, but they are important events to support the revenue of a not-for-profit organization.
Where can we follow you?
Instagram | Twitter | Facebook
PAY IT FORWARD: What is an awesome local charity that you love?
WinSport has partnered with the Centre for Newcomers since 2017 for the WinSport Newcomers Program. The CFN has been a key resource for immigrants and refugees of all nationalities in Calgary. The CFN does such a fantastic job of helping to integrate these newcomers while fostering a welcoming environment for them. Together with our partners, including our new partners at Capital Power, we have worked with the CFN to provide opportunities for newcomers to Canada to learn snow and ice sports, including skiing, snowboarding and skating. Our programs allow them to connect with others, thereby creating shared experiences and social connections. For many of these individuals, WinSport's Newcomers Program is the opportunity for them to feel a part of the Calgary community.