The Impact Society aims to provide programs that move youth of all backgrounds from at-risk to at-potential by building their strengths, resilience, and decision-making skills. We spoke Chief Executive Officer at Impact Society, Christopher Primeau, to find out more about them.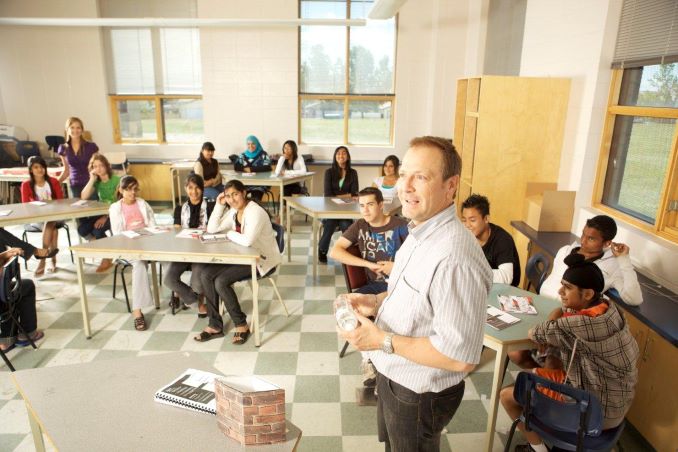 Describe your charity/non-profit in a few sentences.
Impact Society's vision is for every young person to be equipped with the tools and systems of support needed to live a flourishing life. Since 1994, its mission has been to develop and deliver programs for all of Alberta's youth, enabling the achievement of a purposeful life. Our Heroes programs lead youth of all backgrounds to become resilient, thriving, positive leaders who can navigate risk and pursue social equity while exercising mental, emotional, social, and physical well-being.
What problem does it aim to solve?
The Impact Society aims to provide programs that move youth of all backgrounds from at-risk to at-potential by building their strengths, resilience, and decision-making skills. The social-emotional skills learned through our programs enhance students' mental capacity to deal with real-life challenges and respond to these challenges in a healthy manner.
When did you start/join it?
Impact Society was founded in 1994 by Jack and Collette Toth, and I joined the team in 2018.
What made you want to get involved?
I was looking for the right programs and tools to support the youth that I was working with at the time, and couldn't seem to find the right fit that would help youth deal with the tough stuff that happens while growing up. That's when I met Jack, the Founder of Impact Society, and I started using the Heroes program with my students. It was remarkable, and since then I have used the principles of Heroes in work that I have done in Calgary and internationally. It's come full circle now, and I love that I get to wake up every day and help bring the Heroes experience to thousands of youth each year.
What was the situation like when you started?
Impact Society has been developing curriculum resources for students, educators, communities and families for over 25 years, but with the downturn of the economy and education dollars limited within schools, the number of students taking part in our programs had diminished.
Since becoming a part of the team at Impact Society, we've received more recognition from government agencies and organizations acquiring grants that allow us to provide our programs to schools at no cost.
How has it changed since?
Since I joined in 2018, Impact Society has increased its ability to support children and youth by enhancing our Heroes programs and using our successful model to create educational programs that include caregivers, educators, and community leaders. Heroes programs are proactive – providing children and youth with the tools to live and lead from personal strengths, significantly enhancing capacity to experience long-term positive outcomes.
What more needs to be done?
We need to continue to expand our reach so that every student, grades 7 – 9, has the opportunity to experience Heroes in their school or community.
How can our readers help?
If you have a child, grandchild, nephew, niece, or youth you care about in the education system, Heroes is a valuable tool to help them grow in resilience and purpose. We invite you to promote Impact Society's program to educators, administrators and community organizations within your sphere of influence. Go to our website for more information on our programs.
Do you have any events coming up?
Our programs run from September to June within schools across our province and beyond. If you know an educator who would be interested in being trained in our programs, please contact us at heroes@impactsociety.com or follow our social media accounts linked below for regular updates.
Where can we follow you?
Follow Impact Society's social media accounts linked below, or search us using @heroesimpact!
Instagram | Facebook | LinkedIn
PAY IT FORWARD: What is an awesome local charity that you love?
I love Cause Canada, they're a local organization with a huge global impact. I also really enjoy the work that comes from the Social Impact Lab. Others include The Calgary Foundation, The Calgary Flames Foundation, Junior Achievers, The Mustard Seed and Calgary Public Library (my daughter's a huge fan).