Our charitable choices feature this week is on The Urban Society for Aboriginal Youth (USAY), an Indigenous led organization that helps support Indigenous youth reach their goals. We spoke to their Executive Director, LeeAnne Ireland, to learn more!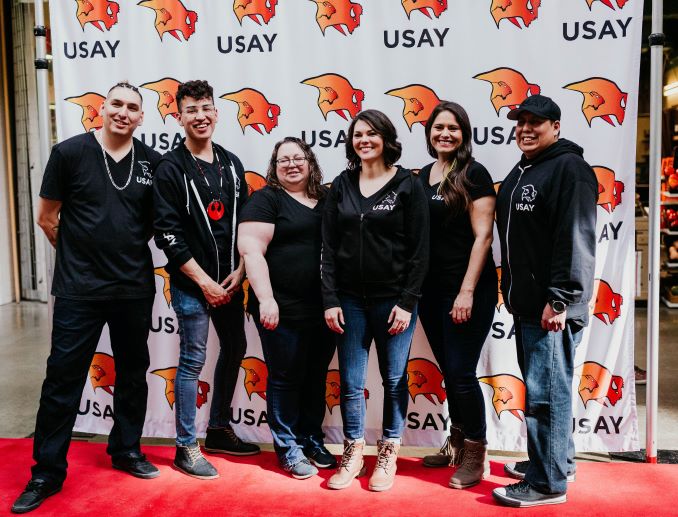 Describe your charity/non-profit in a few sentences.
The Urban Society for Aboriginal Youth (USAY) is an Indigenous-led organization that supports urban Indigenous youth ages 12 to 29 with opportunities to achieve their own versions of success. USAY is a strength-based organization that focuses on the diversity, vibrancy and resources in our Indigenous community that allow us to live healthy and sustainable futures. We achieve this through coming art and technology with traditional Indigenous values.
What problem does it aim to solve?
USAY does not aim to solve any problems. We believe that Indigenous youth are strong and amazing people that need opportunities and connection to become successful and overcome any challenges they see in their lives. We fundamentally believe that by focusing on the perceived vulnerability and barriers to our community, we are ignoring the resiliency and strength of our young people.
When did you start/join it?
USAY was started in 1999 and became an organization in 2001. I have been the Executive Director for more than twelve years.
What made you want to get involved?
I wanted to contribute to the success of my Indigenous community. I felt like USAY had such an excellent mission to support the well being of young people and focussed on their strengths instead of deficits and that aligns with how I feel as an Indigenous person. I have always felt like the media is telling Indigenous people how traumatized and barriered we are, and yet, I did not see that in the people around me who were Indigenous, I saw people who were proud, strong and traditional.
What was the situation like when you started?
When I first started at USAY we focused on suicide prevention, which was an epidemic among Indigenous young people, and still remains a problem today. However, USAY received great guidance that by focusing on the barrier you strengthen it, and that culture and connection is the cure to those negative feelings. USAY then shifted to focusing on equipping Indigenous youth with the tools and skills they would need to feel proud to be Indigenous and to overcome the challenges they experience as individuals.
How has it changed since?
Since making a shift to focus on culture and connection, USAY has seen a drastic shift in positive outcomes. We have Indigenous youth graduating from high school, dancing in powwows, participating in ceremony, obtaining employment, moving on to post-secondary and being leaders in their community. We have seen Indigenous youth become the most amazing changemakers in their community and among their families and peers by embracing who they are.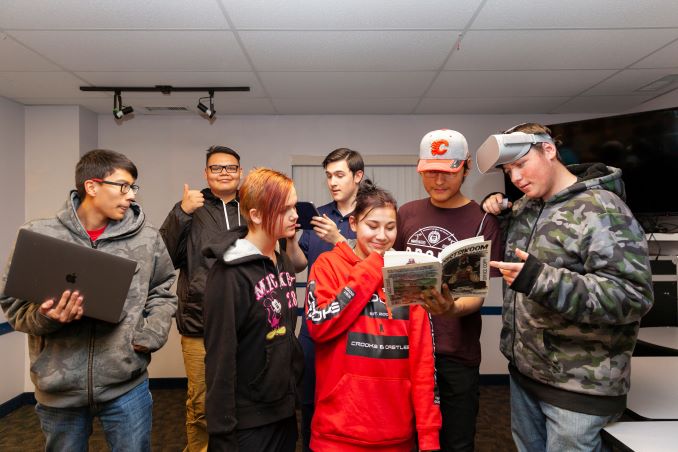 What more needs to be done?
As Indigenous people become more empowered in our communities, and activism increases, we have seen an increase in discrimination against the community. Many of USAY's participants experience racism in their everyday lives, and we can not change the views of the public, but we can equip our youth the ability to address, resist and challenge those negative experiences. If they have a strong sense of self and identity, we feel like those incidences will not create obstacles to their success.
How can our readers help?
USAY is a small charity, and although we work with the amazing young Indigenous people, they still need basic needs supports. USAY supports them with basic needs (food, transportation, etc.), as well as cultural activities and technology. USAY would love donations that aim to support the Indigenous community become empowered. Donations are fantastic, but also we would like to have more allies, those that are interested in learning more about our culture, history and future, and for those who learn to teach others. We would love to include more non-Indigenous people in the work we do to create reconciliation and allies.
Do you have any events coming up?
Most of our events have been cancelled due to COVID, but we are going to be delivering backpacks door to door for the upcoming school year.
Where can we follow you?
On Facebook we are Urban Society for Aboriginal Youth, on Instagram USAYCalgary, our website is usay.ca and on YouTube we have a channel USAYCalgary.
PAY IT FORWARD: What is an awesome local charity that you love?
We like Freed Artist Society, they have a program called Refreshed. They work with Indigenous youth in the urban arts field, like beatboxing, rap, dancing, etc. They are very small, but great.