Having a child facing a chronic illness can be incredibly difficult. This week we spoke to The Love for Lewiston Foundation, who have continued their son's legacy to provide support, raise awareness and bring joy to everyday to families with children suffering from Spinal Muscular Atrophy.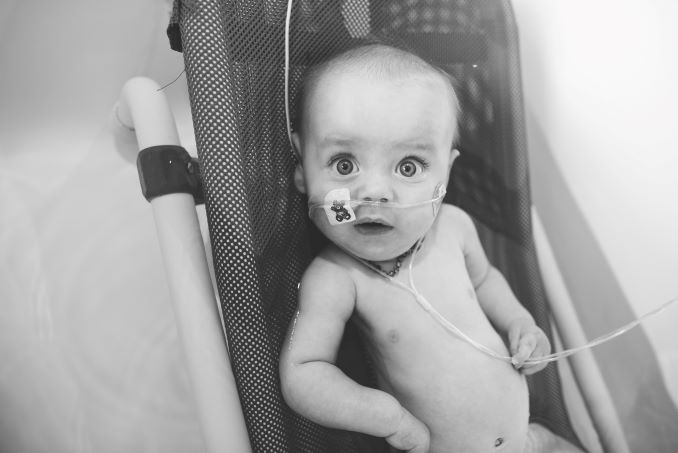 Describe your charity/non-profit in a few sentences.
The Love for Lewiston Foundation was born of a position the Olstads embraced to spend their son Lewiston's first birthday not as a pity party, but a celebration of his short but influential life and the life lessons they desired to pass on to others. They felt the community surround them in their darkest moments and encountered so much light and strength in sharing their burden that they wanted to keep spreading joy and love to others like it was so generously offered to them. They believe to their core that Lewiston's message of "squeezing a little tighter, loving a little deeper and dancing a little longer", is meant to be extended to the world.
With seven weeks to the day, they rallied their close friends, organized and hosted their first official Lewiston event on May 25, 2017 – it raised just over $42,000 in one night. To make everything legit as an Alberta-registered society, the paperwork was prepared during the planning phases but not expected to be completed for months. Jessica received a call the morning of the party, on Lewiston's first birthday, declaring that the paperwork had been processed, approved and certified, making the Love for Lewiston Foundation an official society. This was all thanks to an amazing accounting team at Pinnacle Accounting and Finance to help push through the paperwork and ensure every "t" was crossed and every "i" was dotted. The Foundation is currently working to achieve its registered charitable status with the Canada Revenue Agency. We currently are unable to offer tax-deductible receipts for your donations, but please ask us about other ways we can assist you in this area.
What problem does it aim to solve?
The Love for Lewiston Foundation exists to create awareness, bring joyful experiences spreading love and directing money to local families, and ultimately raising funds focused on treatments and finding a cure for Spinal Muscular Atrophy through SMA Research and The Alberta Children's Hospital Foundation.
When did you start/join it?
May 25, 2017
What made you want to get involved?
My son died from the disease and I didn't want any other family to have to go through what we did. We wanted to ease financial burdens and insure no kid goes undiagnosed.
What was the situation like when you started?
When we started LFL there was no hope, no cure and no promise of getting New Born Screening implemented. We have fully funded NBS and are close to implementing it into the province of Alberta.
How has it changed since?
Since starting LFL we have raised over $800,000 – $330,000 of which has been plugged back into Alberta Children's Hospital and Rotary Flames Hospice. The other funds have gone to help families across Canada.
What more needs to be done?
The list is long, but get a much needed drug needs to be approved and we need to continue to help fund families basic needs. Everything from wheelchair accessible vehicles, to ramps wheelchairs and therapies to keep their bodies moving and mobile.
How can our readers help?
Stay connected, sign up for our newsletter, donate, attend our events and shop our partners that donate a percentage of sales to the foundation.
Do you have any events coming up?
The Love for Lewiston Golf Tournament on September 25, 2020 at Lynx ridge Golf Course.
Where can we follow you?
PAY IT FORWARD: What is an awesome local charity that you love?
The Small & Mighty Project, Balance Foundation, The Happy Birthday Project. There are so many great people doing awesome work.