After experiencing trauma, it can be difficult for survivors to be able to reclaim their lives. This week we spoke Colin Patterson, current Board Member of The Breaking Free Foundation, about how we can join together to better support survivors of trauma.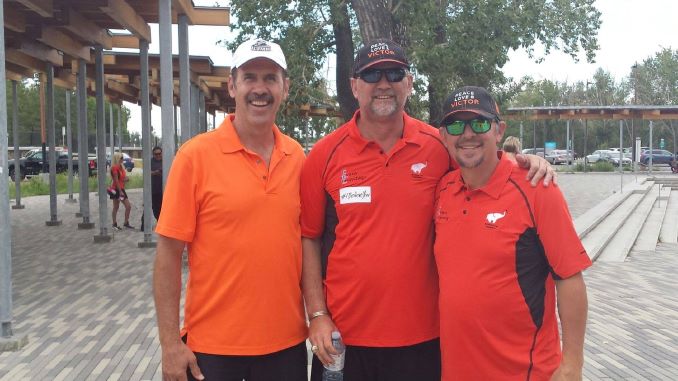 Describe your charity/non-profit in a few sentences.
The Breaking Free Foundation is a registered charity that facilitates accessible treatment and support for survivors of trauma.
What problem does it aim to solve?
To provide survivors of traumatic life events with the treatment and support needed to reclaim their lives.
When did you start/join it?
I joined the board about 2 years ago but have supported their events for many years.
What made you want to get involved?
I sat beside Theo Fleury in the dressing room for his first 2 years with the Calgary Flames and had no idea of the trauma he had been through. I participated in one of their Victor Walk's about 4 years ago to support him and realized that I wanted to do more to help out. When I was asked to join the Board of the Breaking Free Foundation, I happily accepted.
What was the situation like when you started?
It was quite overwhelming at first being exposed to and realizing the amount of people that have been through traumatic (sexual, physical or mental) events and that are still in need of help.
How has it changed since?
While we are a small part of the mental health puzzle, we believe that there could be more trauma coming out of COVID so the meetups that the Breaking Free Foundation runs (in person and online) plus the Therapy Grant program we have, will be even more needed.
What more needs to be done?
There is a lot that needs to be done. In order to get to the next level, we need to grow our organization and acquire funding to hire an Executive Director. We also have about 30 people on our Therapy Grant waiting list, and our agreement with The Commons runs out at the end of the year so we are looking for a new location for our meetups.
How can our readers help?
They could participate in our Victor Walk and/or come out to our events that we hope to run in 2021 (see question below). If there is anyone that could donate space for our monthly meetups that would really help and of course donating money is always appreciated!!
Do you have any events coming up?
We are hoping we will be able to run our Poker Tournament and our Golf Tournament in 2021. Both were cancelled in 2020 and we are looking to introduce a Gala event if the economy bounces back.
Where can we follow you?
Online
Instagram
Facebook
LinkedIn
PAY IT FORWARD: What is an awesome local charity that you love?
KidSport is an awesome charity that helps out families who don't have the funds to put their children into sports.