Children are our future, and it is important that we teach them the skills necessary to lead happy, healthy and fulfilling lives. This week we spoke to NSTEP (Nutrition Students Teachers Exercising with Parents) about how they're working to educate children on healthier habits.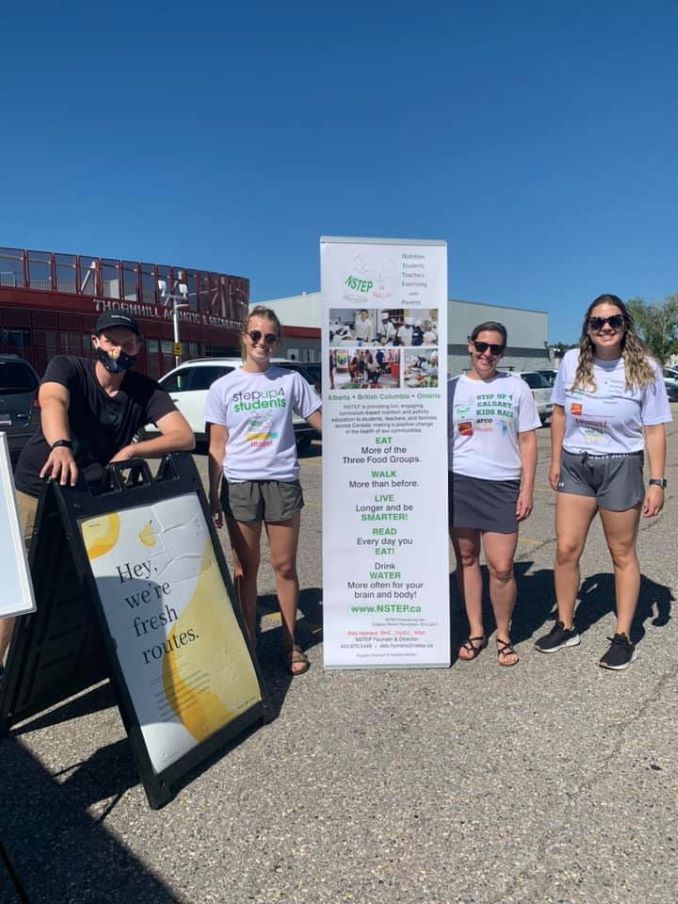 Describe your charity/non-profit in a few sentences.
NSTEP's (Nutrition Students Teachers Exercising with Parents) primary mission is to educate and motivate children to EAT better, WALK more and LIVE longer so they develop healthy habits for life. Understanding WHY healthy food, water, sleep and activity builds better brains and bodies. Children become the knowledge transfer into their families.
What problem does it aim to solve?
Prevention of chronic diseases such as cancer, heart and stroke disease, obesity. 80 % of chronic diseases are lifestyle. Our goal is to educate children at a young age so they have healthy habits for life, into adulthood. Educating today's children, tomorrow's adults.
NSTEP brings its programs to where children learn, play and live. NSTEP programs address healthy eating and increasing physical activity through a primary prevention initiative. As a "grassroots" organization we deliver our comprehensive school health intervention directly into classrooms and community-based programs. NSTEP's school-based elementary program (NSTEP EAT WALK LIVE) and junior/senior high program (NSTEP Teen Brain) are complemented with community Chef on NSTEP (healthy food preparation and cooking classes for kids). Our innovative school program has expanded to include knowledge transfer to anyone working with children and youth, with our NSTEP Certificate programs.
Each NSTEP program comes with comprehensive evaluations, a robust knowledge and research base from Health Canada and other governing bodies, and continual adjustment. Every school, every teacher, and every student teaches us something new about the best ways to inspire and motivate people to live healthier lives.
Let's invest in PREVENTION of chronic disease, promoting health habits at an early age. NSTEP focuses on children as this is the best way to create behavioural change.
Having children learn healthy habits at a young age so they have them as they grow into adulthood has been our primary focus. A growing number of children are experiencing unhealthy weights, and many do not meet the recommended guidelines for vegetables & fruit or physical activity. This can pose significant risk factors for the development of chronic disease later in life or earlier. Understanding WHY healthy eating, activity, drinking water etc. can build better brains and bodies is critical for children to have success in school. This is particularly true in communities with English Language Learner (ELL) families, where children are the translators for their parents. We find that children in higher socioeconomic areas also do not know how important nutrition and physical activity are to helping their brains be better.
When did you start/join it?
In 2002, the World Health Organization stated that the current generation will be the first generation of children who will die before their parents, all due to preventable nutritional diseases.
This statement was the inspiration for NSTEP to be created by our founder, Deb Hymers. Deb created NSTEP to make sure that the next generation had all the knowledge and tools to build healthy habits, for life. As an educator, she knew how busy teachers are. They did not need "one more thing to do" so she integrated NSTEP content into core Math, Science, Social Studies and English. Deb was teaching Junior High Science at that time, inspiring her students to love science, but if their food and activity choices were poor, that would diminish the quality of their lives now and in the future. The stats on children developing Type 2 Diabetes, high blood pressure are alarming, Let's invest in PREVENTION of these chronic diseases
In 2009, Jessica Thomas CCSD said to us "I LOVE what NSTEP does but I want you to teach our teachers how to fish, not give them fish" This started the continuing evolution of NSTEP into a Professional Development, Train the Trainer model for teachers, education assistants, principals for the whole school community.
NSTEP works with classrooms, other not-for-profits, colleges, universities, and early childhood education initiatives providing hands-on nutrition and physical activity programs to help teach children and their caretakers how to live their best lives.
Next challenge was how to get NSTEP started in another city, community or province. Our model is to have a local health champion who will be the connector in schools and community. These led to the successful launch of NSTEP in Edmonton, Surrey and Richmond BC and London and Hamilton On.
What was the situation like when you started?
The challenge was to create a program that would be teacher friendly, hands on interactive.
NSTEP is different than other health promotion programs in its success at being accepted, integrated and supported by school staff and administration at all levels of the education
Numbers of Children impacted
42,892 children and youth educated in school programs
8,849 children and youth in Chef on NSTEP since Jan. 2015
TOTAL=51,741 children and youth.
But this number is higher- we see each student a minimum of 5 times and each teacher 8 times during the full year programs. This is how we build a deep cultural shift, small changes, cumulatively give big results.
Our program is sought after by teachers because it provides curriculum and activities that teaches children and youth how to build communities inside the places they spend the greater part of their lives. The program provides opportunities to:
Connect children in different school levels with each other
Provides older children a vehicle to mentor younger children
Provides examples of actions they can do to meet these goals
Provides teachers with research supported methods to address nutrition and healthy living within the proscribed curriculum
Provides administrators a research supported method of incorporating wellness across a wide population of ages and abilities
Fraser Health BC Medical Health Officer has endorsed NSTEP as an approved program/initiative school nutrition resources
Interdisciplinary approach with well qualified NSTEP coordinators with backgrounds in education, nursing, dietetics
Online, in person program delivery for knowledge transfer
How has it changed since?
Fraser Health's endorsement meant we had to deliver NSTEP in a different way, online to reach more rural communities in BC and Alberta. We started online delivery when Covid 19 happened March 2020. We see this as a greater opportunity to have a bigger ripple effect with more rural schools and communities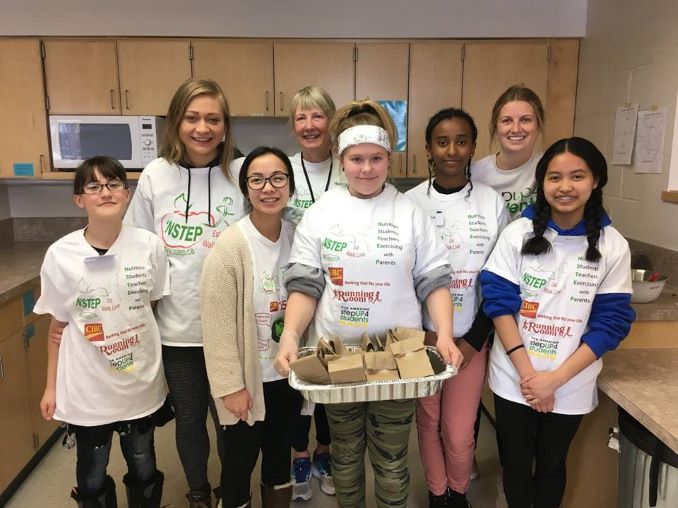 What more needs to be done?
Childhood overweight and obesity has been rising steadily in Canada in recent decades. Between 1978/79 and 2004, the combined prevalence of overweight and obesity among those aged two to 17 years increased from 23 per cent to 34 per. If current trends continue, by 2040, up to 70% of adults aged 40 years will be either overweight or obese.
NSTEP programs are key for children to have healthy habits for life. We have the ability to train other health champions in other communities so that this stat of 70% of adults aged 40 years in 2040 will be overweight or obese does NOT happen. 
How can our readers help?
Donate especially through Shaw Birdies for Kids presented by Altalink
Volunteer
Connect with us if you have ways to collaborate
We need an army of health champions working collaboratively and collectively to prevent chronic disease
Do you have any events coming up?
Covid has changed the way that we can raise funds with events. We are exploring different avenues and would welcome others input.
Where can we follow you?
Instagram: nstep_yyc & nstep_yeg
Facebook: @teamNSTEP
Twitter: @NSTEPca
PAY IT FORWARD: What is an awesome Calgary charity that you love?
Leftovers Foundation and BB4CK- we work closely with these two groups as they are in the business of food distribution either through healthy lunches for children and youth-BB4CK. Leftovers Foundation and Fresh Routes bring healthy food at affordable prices into communities.