The International Avenue Arts and Culture Community (IAACC) is a volunteer-run, registered organization that offers local artists a safe and inclusive space to educate, commission and promote their work. There are many opportunities for artists to become sponsored through the programs the organization has to offer. We sat down with Kaylnn Miller, Executive Director of the IAACC, to learn more about them.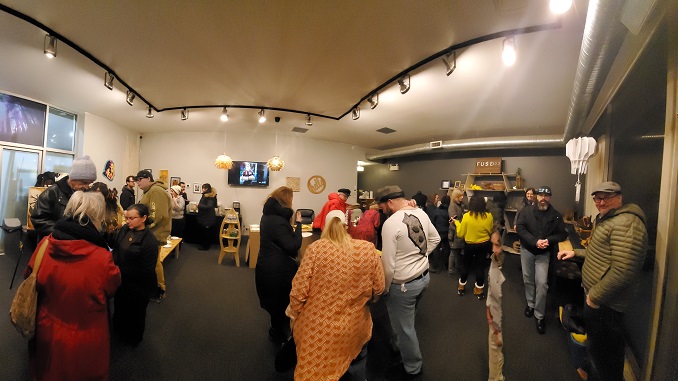 Describe your charity/non-profit/volunteer work in a few sentences.
International Avenue Arts and Culture Community (IAACC)'s is a local charitable organization whose mandate is to support artists, arts and cultural initiatives in Greater Forest Lawn. The organization has been an arts mover and shaker in East Calgary since 2001. The organization is inclusive and diverse serving the communities of Greater Forest Lawn.
What problem does it aim to solve?
IAACC aims to better the lives of individual artists, the arts community and East Calgary through:
– Provide inclusive, safe, meaningful experiences
– Improving the quality of life for artists:
– Providing them with educational experiences
– An atmosphere that is welcoming and inspiring
– Promotional opportunities to showcase their artwork with possibilities of IAACC (or partner organizations) commissioning their work.
– Creation of local, meaningful volunteer opportunities – IAACC is operated by a volunteer board, part-time staff and 100+ volunteers who assist with events and programming. Our volunteers are essential and deeply appreciated for all their efforts.
When did you start/join it?
I first started with the organization in 2012 as its event and program coordinator. Coordinating the Around the World Galas and overseeing the afterschool programs: Calgary Multicultural Orchestra and GleeCalgary. I took a hiatus between 2016-2018. Returning In 2018 to be IAACC's bookkeeper which evolved into being the Executive Director in 2021.
What made you want to get involved?
Just like our artists, I was just starting out on a new path, IAACC gave me the opportunity to learn and grow professionally as well as an individual. During my hiatus, I missed being part of such a creative and supportive organization. I was thrilled when I was asked to join the organization again in 2018. IAACC, our collaborative organizations and the artist community at large are a vital part of society, allowing each person to be expressive without judgement. I am honoured to be part of such a beautiful movement.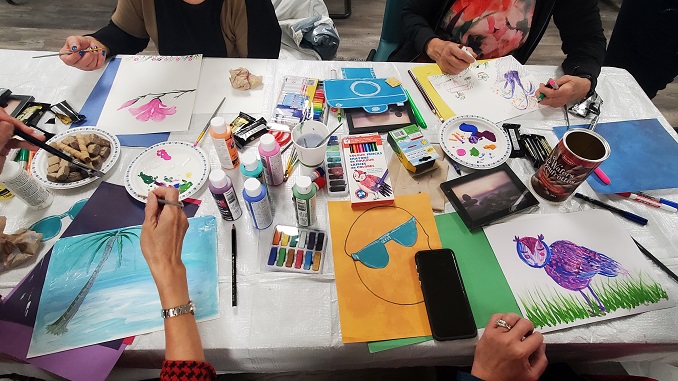 What was the situation like when you started?
When I returned in 2018, the organization had undergone a large transformation from being focused on constructing an arts and cultural building to supporting artists, arts and cultural initiatives in East Calgary. During the 1st year after the new mandate, there were a lot of changes and strategic planning to be completed. In late 2019 we launched the 1st new program – the Artist in Residency program. Shortly after the pandemic occurred, which halted our progress.
How has it changed since?
I'm thrilled to say since restrictions were removed, IAACC has been able to strengthen the organization through all our new programming, networking and supporting a safe artistic community in East Calgary.
Some of the new changes have been through:
– Artist In Residency Program: being offered 3 times per year, is a free 3-month sponsorship for selected artists to learn new skills at Fuse33 Makerspace, thus expanding their skillset to develop economic opportunities to further their practice. In addition, meeting new like-minded individuals and building a solid arts community in East Calgary.
– Resident Artist Program (new in 2023) – stemming from the Artist in Resident program, an artist is chosen to develop free workshops for residents to learn and create art through a free program.
– Public Art Initiatives – through collaborations with community organizations, cultural groups and businesses we work to create large transformations of unused spaces to create a community connector. Such as a C Can mural in Albert Park Radisson Heights community garden or the streetscape mural "Wander-Land" on 32 Street SE between 17 Avenue and 19 Avenue SE
– Art Shows and Community Events – opportunities to showcase and support local artists and cultural events.
– Coming this fall 2023: Art Hives (artists & arts organizations) – meetings of like-minded individuals and organizations to safely discuss challenges, successes and build community connections and solutions together.
IAACC proudly fosters a creative place where everyone can feel included and supported.
What more needs to be done?
IAACC has come a long way in just a few years since the mandate change, however, there's always room to grow and strengthen the organization. Further support is needed for the artists, arts and cultural initiatives in East Calgary through:
– Continuing to build a network of arts and cultural enthusiasts
– Promotions of the organization and its programming
– Increased participation at community events and free workshops
How can our readers help?
We'd love it if readers joined us at our upcoming events or programming. And share their experience by tagging us on their social media. As we are a charity, donations and volunteer time are greatly appreciated. Donations help us keep the free programming for artists and the community alive. And volunteers help us either raise funds or ensure our events run smoothly.
Do you have any events coming up?
Our regular community events are:
– Parking Fundraiser Aug 17-26, 2023
– Lantern-Fest September 30, 2023
– East Town Get Down May 25, 2024
We also have the Artist in Residency Program starting in September 2023, watch for the call to artists in August!
Where can we follow you?
Website | Facebook | Instagram | YouTube
PAY IT FORWARD: What is an awesome local charity that you love?
We'd be happy to pay it forward. A shout out to another amazing local non-profit in Greater Forest Lawn, 12 Community Safety Initiative. An organization that helps educate residents of District 4 (12 communities) on safety through programs, projects and safety videos in a multitude of languages. One of the programs is having their Ambassadors tour the streets along 17 Avenue to interact with the public, ensuring people are aware of the resources available in the community, giving water on hot days and helping to keep the streets safe.