Having a child in intensive care brings a lot of different stressors onto their family. This week, we spoke to Community Key, who work to alleviate some of the financial stress families with critically-ill children may face.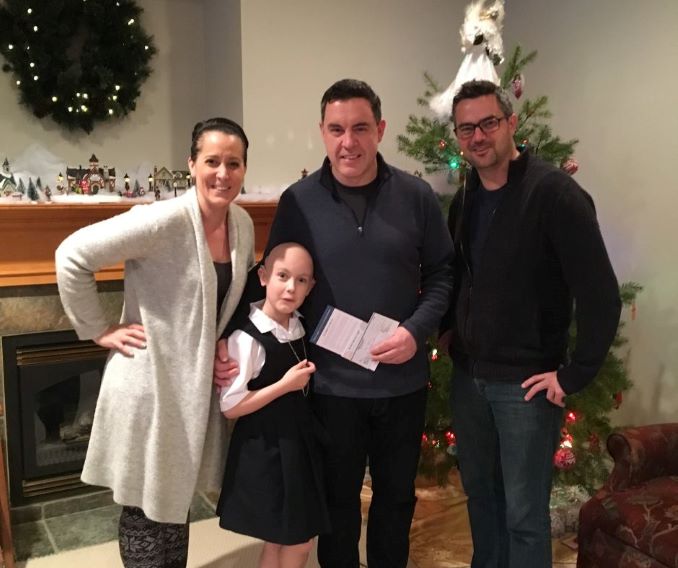 The Sears FamilyDescribe your charity/non-profit in a few sentences:
Community Key helps families with children that are seriously-ill or critically-injured that spend a lot of time in or in and out of the hospital. As a result, one or both parents might not be able to return to work and have had a loss of income.
Applications for funding are reviewed by an independent team of volunteers composed of various professionals involved in social work, healthcare, insurance, and finance.
We can help in two ways:
We make payments for the family's mortgage or rent,
We work with their mortgage lender to take advantage of available programs to delay or minimize their mortgage payments during their time of need
What made you want to get involved?
The inspiration for Community Key came out of a series of life-changing events in 2015. Co-founder, Paul Bojakli, created the charity after spending five horrible days in the intensive care unit (ICU) after his daughter had a near-death experience during a swimming competition.
During his time in the ICU, Paul witnessed many other worried families visiting their ill children, some of which had been in intensive care for months or had been born there. Many of the hospital rooms had been decorated like a child's bedroom as that was the only bedroom they had known. It made him wonder, how did these families decide whether to return to work or to continue sacrificing financial stability to stand by their children?
While his daughter was released and returned to swimming, Paul was determined to help those families still in the hospital. Paul, co-owner of Quantus Mortgage Solutions, a Calgary-based mortgage brokerage, presented the idea to the team of mortgage brokers of starting a charity.
The entire team immediately supported the initiative. However, while the charity was in its early stages, another co-founding member, Patrizia Forigo, had a family emergency.
Patrizia's son had an accident that put him into a coma. Medical professionals thought that he might be hospitalized for the rest of his life.
Pat spent every minute by her son's side, meeting many other families with children in critical care. Luckily, Patrizia's son recovered far beyond what was expected and was able to go back home after spending over three months in the hospital.
However, the stories of other families in the hospital could not be forgotten. Within two months, $30,000 was donated by the Quantus brokers to start Community Key. Since then, each mortgage that's funded through Quantus, a portion of it is donated on behalf of the broker to Community Key.
What problem does it aim to solve?
Community Key fills a crucial void. Without any similar type of support in Canada, our donations have an immediate impact. These families no longer had to make the choice to stay at their children's bedsides or go to work. We look after their biggest household expense while they take care of their child.
Community Key's goal is more than just to help families with a critically-injured or terminally-ill child make their rent or mortgage payments. Our goal is to be that person who a family trusts enough to take care of them when they're away at the hospital, doing the most important thing a parent can do—take care of their child.
While there are many wonderful programs, like Ronald McDonald House, that help families with care, there were no programs that alleviated the burden of a housing payment. Many families we have helped have to travel hours to get treatment and end up paying for two payments to live in a house closer to treatment or cannot work because they need to care for their child.
One of our latest families, Kristal and Jasmine Lightbourne, had to travel from Grande Prairie to Edmonton before their daughter, Jasmine was born. Because of COVID-19, Kristal and Jasmine were not able to access the services of Ronald McDonald House, who usually provides housing and meals for families with babies in NICU. This meant that the family was left to pay two rents on one salary as Kristal was ineligible for maternity leave.
We also help many immigrant families who have no other family in Canada. Patricia and Eugenio Cervera devoted all their time to be close to their son Lucas, who suffered a near-fatal accident that had placed him on life support for 10 days. Thanks to the help of Community Key, the Cervera family was able to take a breath and focus on Lucas' recovery.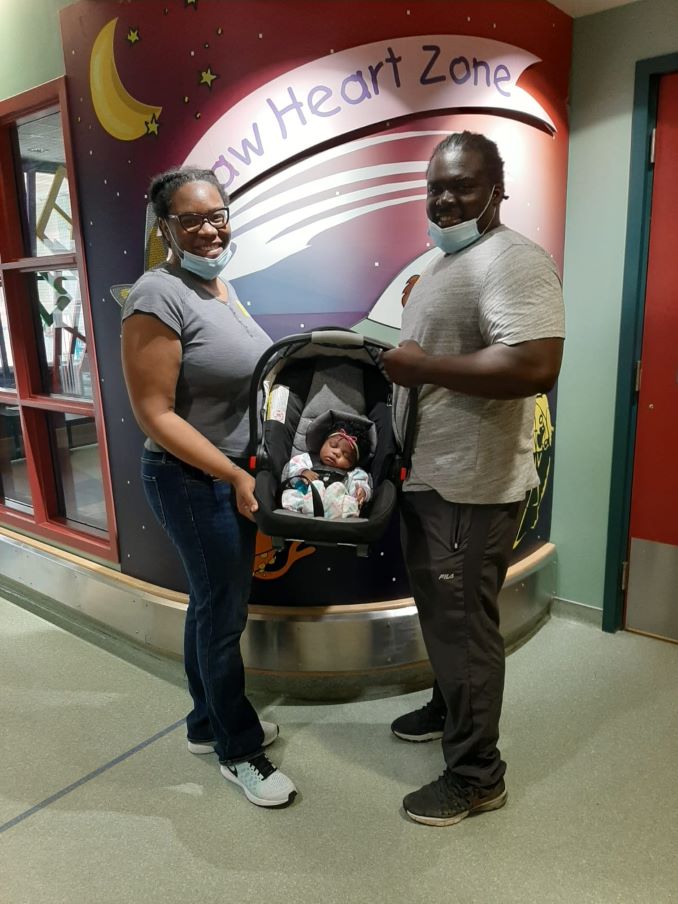 How has it changed since?
Since our start in 2015, we have been able to help over 50 families and contribute over $100,000 to help families with their rent or mortgage payments. We have created many strong connections with the social workers and medical professionals across Western Canada, who nominate families for Community Key.
We've also been nationally recognized in the mortgage industry as a Community Service finalist for the Mortgage Awards of Excellence, and as a Excellence in Philanthropy and Community service finalist for the Canadian Mortgage Awards.
For us, it's not about the dollars we donate or the award nominations. We personally deliver a cheque to each family. These families, who are going through some of the hardest trials of their lives, welcome us into their families with warmth and friendliness. It is a humbling experience every time and only solidifies for us why we're doing this.
What more needs to be done/How can our readers help?
We know there are many families who are facing the same challenges as the families we've helped, but they are unaware that Community Key exists.
We're very focused on creating more awareness for Community Key. Many of the families we've helped have been in Western Canada, but our dream would be to be recognized as a national non-profit organization, helping families across the country.
Readers can help by connecting with their network — social workers, medical professionals, other non-profits — anyone who may know a family in need is an amazing help. We also would love to share the stories of the families we've helped. They are our biggest advocates for Community Key and we would love to recognize that.
Do you have any events coming up?
We are planning a fundraising event in December. We are finalizing the details of our COVID-safe event and will be publishing more on our website and story channels.
Our website
Facebook
Instagram
Twitter
PAY IT FORWARD: What is an awesome local charity that you love?
We are excited to have partnered with Spin For Life, an indoor cycling fundraiser for the Canadian Cancer Society.
The event is an 8-hour spinning relay (indoor cycling). Their goal: cycle around the circumference of the globe together in just 8 hours! All the funds raised from the event in November will be going to the Canadian Cancer Society to help with research and care. Many of the children we've met through Community Key have a story with cancer, so this is an event we're proud to be part of.