Through the Cerebral Palsy Association Alberta's initiative, Alberta Ability Network, they are able to promote awareness, acceptance and understanding for persons with disabilities to live, learn and work in the community. We spoke with Leah Ison, Communications and Community Engagement Specialist of CPAA, to learn more about their organization and what we can do to support them.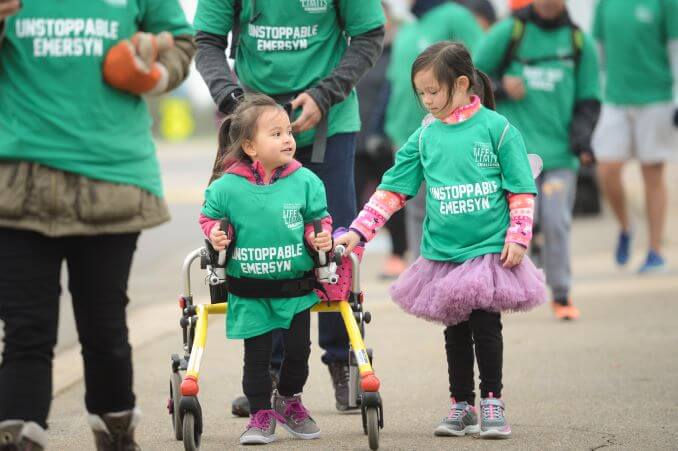 Describe your charity/non-profit in a few sentences.
Cerebral Palsy Alberta (CPAA) enriches and supports the lives of children and adults with disabilities in Alberta through our programs and services. We also collaborate with other organizations to promote awareness, acceptance and understanding for persons with disabilities to live, learn and work in the community through our initiative Alberta Ability Network. On a bigger scope our Cerebral Palsy Canada Network initiative acts as a resource for local organizations and community stakeholders and promotes partnerships to collaborate on addressing the issues facing persons with cerebral palsy and other disabilities in Canada.
What problem does it aim to solve?
There are many barriers to affordable and accessible programs within the communities across Alberta. We aim to break down those barriers through our programs, services and advocacies.
When did you start/join it?
I started with Cerebral Palsy Alberta in 2013.
What made you want to get involved?
After starting a family and navigating the world as a stay-at-home-mom, I decided it was time to make the transition back into a career. I was working in the corporate world and found the work-life balance to be stressful. The company I was working with sponsored an event hosted by Cerebral Palsy Alberta and I admired the work they were doing. I casually mentioned if they ever had something become available, to give me a call. A few months later I was an official CPAA team member.
What was the situation like when you started?
When I started, we were just getting a good hold on telling our story through social media and seeing how we fit into that world. The organization overall was in a good position to support our clients through our support services and recreation programs, but our reach was the strongest in Calgary and Edmonton. We wanted to grow that reach into other cities and rural areas in Alberta and we needed to learn how to do that while ensuring we made the greatest impact possible.
How has it changed since?
Our presence within Alberta has significantly grown thanks to virtual programs and strong collaborations with other organizations across the province. We are now able to consider in-person programs, support services, and events in outlying areas.
What more needs to be done?
The work to create a more inclusive and accessible world is far from over. A lot more awareness needs to happen and even more, listening needs to be done.
How can our readers help?
Readers can help by volunteering for our programs and events where they will have the chance to interact with individuals with disabilities. They can also learn what it means to be an ally for the disability community. How they can spread awareness about accessibility issues and advocate for those who have no voice. One way to learn more about this is to listen to our podcast My Life Without Limits where we talk to individuals within the disability community.
Do you have any events coming up?
Mobility Challenge May 30 – June 5 both virtual and in person. Golf Without Limits tournament on June 20th at Sirocco Golf Club. HUSH Gala October 1st – Calgary. More info can be found here.
Where can we follow you?
Instagram | Twitter | Facebook | Podcast's Instagram
PAY IT FORWARD: What is an awesome local charity that you love?
We have a wonderful relationship with an organization called Kids Up Front. They allow us the opportunity to give kids and youth with disabilities, along with their families, experiences in the community that they may otherwise not have a chance to see. Raising a child with complex needs is expensive and families often sacrifice activities like sporting events, cultural events, concerts, and so much more.