Calgary Corporate Challenge is a non-profit organization that wants to help make Calgary a better place to work. We spoke with Dave Ford, Executive Director, to find out more about them.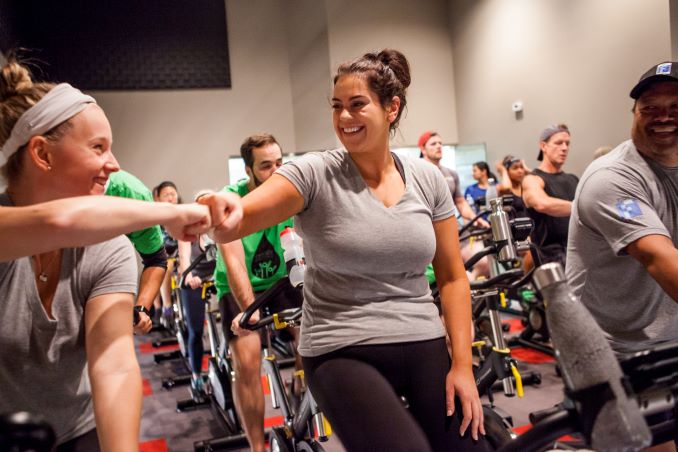 Describe your charity/non-profit in a few sentences.
Calgary Corporate Challenge is a non-profit organization focused on the community. It's our mission to provide Calgary & area companies with professionally-managed team-building events. We emphasize fun, promote philanthropy, and encourage participation, inclusion, health & fitness, cross-industry networking, and positive teamwork.
What problem does it aim to solve?
We want to help make Calgary a better place to work! Studies have shown that positive work cultures result in happier, more productive teams. We all spend so much of our lives at work, so why not make it a better place to be? Our aim is to build company culture at all companies through fun events that encourage teamwork.
When did you start/join it?
Calgary Corporate Challenge was started in 1996 and has been going strong ever since! I joined the organization in 2014 and have been in my current role since 2017.
What made you want to get involved?
I wanted to take my career in a direction that I could feel good about, and I had been considering moving into the non-profit sector for a while. CCC's mission resonated with me because I've always been the person at past jobs organizing hockey pools, softball teams, etc., to try to better get to know co-workers and make the workplace more fun.
What was the situation like when you started?
2014/2015 was a tough time for CCC. We've traditionally relied heavily on participation and sponsorship from corporate Calgary, and the drop in oil and gas prices hurt us as for-profit organizations cut spending and re-evaluated priorities.
How has it changed since?
We've spent much of our time since then (and especially now during the pandemic) evaluating our own internal processes and priorities, clarifying (first for ourselves, then for our audience) the value of participation with CCC, both in the annual September Games and in our Off-Season Events. A renewed focus on and commitment to creating a strong CCC community is at the forefront of our approach to 2022 and beyond.
What more needs to be done?
We want all Calgarians to feel appreciated and valued in their workplace like they're an important part of a team. The pandemic has created distance and barriers between co-workers, not just physically but also socially. Our hope is that we can help bridge some of the gaps created in the past couple of years by getting employees together to have fun and participate together socially.
How can our readers help?
There are plenty of ways to get involved! You can register your company for the 2022 September Games, take part in one of our Off-Season events or sign up to be a volunteer.
Do you have any events coming up?
We're in the middle of planning for our next big outdoor event – Human Bonspiel. It's like regular curling, but with one big difference – you're not pushing rocks down the ice, you're sliding down the ice yourself! We love seeing the teams having fun and a portion of the proceeds raised goes directly to local charities, so it's an awesome way to do some team bonding and support your local community at the same time. This event is open to everyone (18+) so get your team of 4 together, then slide over to our website to register your team!
Where can we follow you?
You can find us on Instagram, Facebook, Twitter and LinkedIn. You can also sign up for our quarterly newsletter to see what goes on behind the scenes at Calgary Corporate Challenge at our website.
PAY IT FORWARD: What is an awesome local charity that you love?
Calgary Corporate Challenge is very proud to partner with 10 local charities every year. In 2021, the CCC community-supported Between Friends, Big Brothers Big Sisters, Branch Out, Calgary Drop-In Centre, Calgary Food Bank, Canadian Blood Services, Heart & Stroke, HomeFront, Kidsport Calgary and Ronald McDonald House Charities. All of the charities do amazing work in their fields and we couldn't be happier to partner with them.