Having a furry friend at home is always a nice thing. This week, we spoke to ARTS Senior Animal Rescue, a volunteer-run shelter tailored specifically for senior animals, about how we can give a second chance to older animals that are often overlooked in shelters.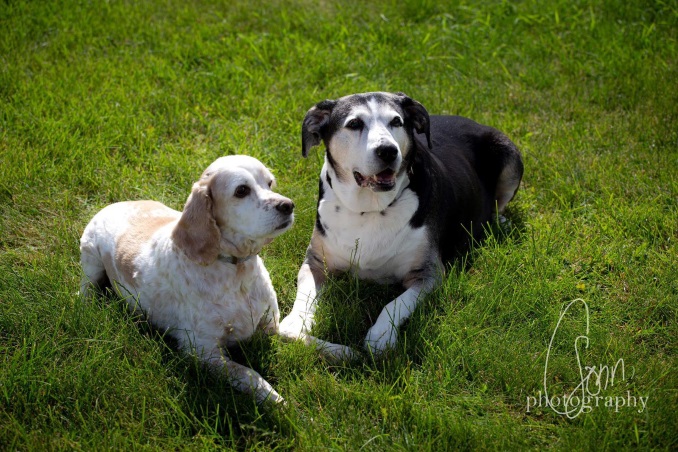 Describe your charity/non-profit in a few sentences.
ARTS Senior Animal Rescue is a 100% volunteer run organization dedicated to the rescue, rehabilitation, and rehousing of senior cats and dogs. Seniors come to us from a variety of backgrounds such as overcrowded shelters, pounds, strays, vet referrals, and voluntary surrenders. As a shelter-free organization, all our rescues are placed in carefully vetted foster homes until a forever home is found.
What problem does it aim to solve?
Our rescue focuses on providing necessary medical care to senior pets, cats ages 10+ and dogs ages 8+. We aim to make sure that our seniors have all their medical and dental needs looked after while they are placed in loving foster homes until we can find well suited adopters. Our goal is to make the golden years of cats and dogs as comfortable as we possibly can.
When did you start/join it?
The Animal Rescue Transfer Society (ARTS) was formed in 2010 when it became clear that there were many animals being overlooked in pounds and shelters who were in need of someone to advocate for them to find a place in rescue. Rather than forming a rescue group that would soon reach capacity, ARTS had the vision of establishing a network of rescue organizations that could be called upon to take in an animal whose time was limited in the shelters.
Fast forward to 2014, it became evident that a lot of older animals were being passed over in favour of their younger counterparts. As a result, the Senior Animal Rescue division of ARTS was established; a niche rescue organization that would focus solely on senior cats (ages 10+) and dogs (ages 8+).
What made you want to get involved?
We decided to get involved in a different capacity than previously because we noticed that there was a need for a purely senior rescue. The senior animals that come into our care can often require extensive medical and dental care, and other rescues are not necessarily well-equipped to handle these specific and expensive needs. In addition, seniors tend to be more sensitive than younger animals and a traditional shelter environment is not always the best place for them to thrive. That is why all seniors that are taken into our care are placed in carefully vetted foster homes. Everyone knows the love that a puppy or a kitten can bring into a home, but we want to make sure that these once puppies or kittens are not forgotten about as they age.
What was the situation like when you started?
When we started, there was no dedicated rescue to advocate directly for senior animals. There were all in one pet shelters or rescues that did great work but did not always have the manpower or resources to focus solely on the behalf of senior animals.
How has it changed since?
While before there was less of a dedicated space for seniors, now we work with multiple rescues and shelters across Alberta to directly help senior animals. We have a dedicated following and volunteer base that are here to help in so many ways. We have fosters that lovingly take these senior animals into their own home. We are here to advocate for senior animals and give them a second chance at life.
What more needs to be done?
Unfortunately, the need for an animal rescue devoted directly to seniors is likely to never go away. There will always be situations that are out of an individuals' control where we will need to step in. Tragedy happens and circumstances change, this year is a prime example of how rapidly and drastically things can change. There will always be senior animals that need our help, and thanks to our supporters we will be here to help seniors for the foreseeable future.
How can our readers help?
There are so many ways that people can help rescues like ours. Of course, you can consider donating if it is within your means, but even engaging with us on our social media platforms by liking or sharing our posts really helps us. We are also partnered with Skip the Depot and Donate a Car; so if you happen to have bottles taking up precious room in your garage, consider using Skip the Depot and designating our charity as the beneficiary of the funds. Alternatively, as a 100% volunteer run organization, we are always looking for new volunteers. Last, but certainly not least, we can always use more foster families.
Do you have any events coming up?
For the safety of our animals, the public, and our volunteers, all our upcoming events have been cancelled for the foreseeable future. We will continue to monitor the situation and keep our social media platforms updated when there are any changes to our schedule. We are still rescuing and adopting animals and have put procedure in place to ensure a safe experience for everyone involved. Normally you can find us at animal centric events throughout Calgary and Edmonton, but this year things are a bit different.
Where can we follow you?
You can follow us on Facebook @ARTSsenioranimalrescue, Instagram @artssenioranimalrescue, Twitter @ARTSSeniors or on our website.
PAY IT FORWARD: What is an awesome local charity that you love?
We love and work closely with Parachutes for Pets. Parachutes for Pets specializes in keeping pets and families together by subsidizing necessary pet care to low income individuals. During difficult times like these, Parachutes for Pets is here for individuals who are struggling.