It can sometimes be difficult to get kids involved in community service work. This week we spoke to Danielle Donovan, co-founder of the Calgary chapter of 100 Kids Who Care, about how they're inspiring the next generation to give!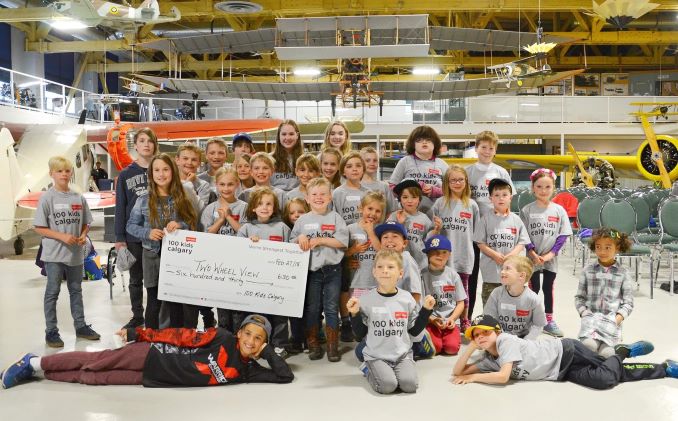 Describe your charity/non-profit in a few sentences.
100 Kids Calgary is a giving circle that inspires the next generation to give! They teach kids that no matter your age or how much you have to give you can make a difference. Kids aged 5-17 come together 4 times a year with $10 each to donate to a local charity. The kids themselves nominate charities prior to the event, 3 are randomly selected and those kids that nominated get up and speak about their charity of choice. The kids then vote on which charity should receive the group donation. 100% of their donations go directly to the local charity chosen.
What problem does it aim to solve?
They learn that true happiness comes from making a difference in other people's lives. They will feel empowered throughout the whole process and learn valuable speaking and leadership skills. They learn that giving is FUN!
When did you start/join it?
We founded 100 Kids Calgary in 2016 and to date have given over $15,000 to 16 local charities.
What made you want to get involved?
We were looking for a way to teach our own kids about giving back and wanted to be able to give them a "hands on" experience vs. Mom and Dad just cutting a cheque, which is hard to find when they are young.
What was the situation like when you started?
When we started there was only a handful of 100 Kids chapters across Canada and now there is over 20. We have personally helped chapters start in AB, SK and BC. We are so grateful that 100 Women Calgary helped us get started, they were our inspiration.
How can our readers help?
We are always accepting new members and our hope is that once you hear about us you will help spread the word. The goal is to have kids come to an event and be inspired to bring a friend with them the next time.
Do you have any events coming up?
Our next event, it will be early 2021, stay tuned to our website and social media for date announcements.
Where can we follow you? 
You can follow along on our journey via Instagram and Facebook @100KidsCalgary
PAY IT FORWARD: What is an awesome local charity that you love?
We are constantly learning about new local charities at every event which is amazing. Our kid members seem to have a special place in their hearts for The Happy Birthday Project, it is the only charity that has been selected twice as a group donation winner over our 4 1/2 years.