With the holiday season around the corner, it's a nice time to support local businesses! This week we spoke to Erika Dolan, Founder of YYC BOXY, to get more information on how we can cross some names off our list with personalized, chic gift boxes!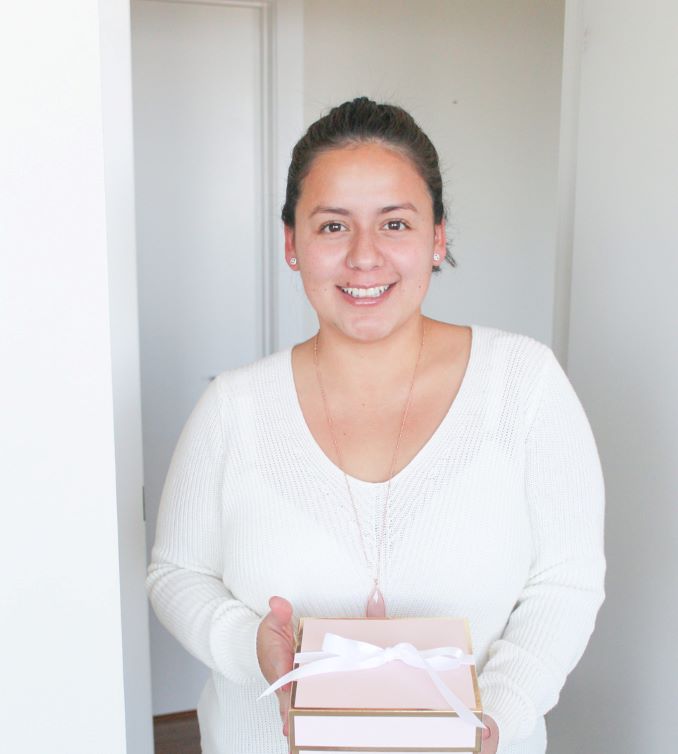 What is your business called and what does it do?
Our business is called Boxy also known as YYC BOXY.
At Boxy, we pre-design, personalize and customize gifts! We collaborate with local businesses to source our gift boxes with local products. Our gift boxes have a little touch of our personality, they are cute, fun and chic!
What made you want to do this work?
At the beginning of the COVID-19 pandemic when we didn't know anything about this virus, I kept hearing all over the city on the news, radio and social media how many businesses were having to close down due to the pandemic.
I put myself in the shoes of these business owners; I felt their pain and devastation so I said to myself I would take action and do something to support some of the local businesses – so the concept of Boxy was born.
The gift of serving our community is one of the most important values in our company, so we made it our mission to donate a portion of all our sales to various non-profit organizations such as; The Calgary Food Bank, Calgary Women's Emergency Shelter, Alpha House, The Mustard Seed, The Drop-In Centre, The Calgary Dream Centre and more.
What problem does this solve?
We make thoughtful gifting easy, fun and most importantly safe!
Our shopping is literally contactless, by doing this we are helping our clients to shop safe at home. We help our clients to bring their vision to life by creating a one-of-a-kind, loving and joyful gift!
As mentioned previously we love supporting our local businesses and the non-profits so when you shop at Boxy you're not only supporting our shop and other business but you'll be making a difference is someone's life! How cool is that?
Who are your clientele/demographics?
We have clients all over Canada and U.S.A! About 70% of our sales are from Alberta, 20% from BC, 10% from U.S.A.
We have clients from the ages of 19-64! However, the majority of our clients range from the ages of 25-55 (77% women – 23% men)
How does your business make money? How does it work?
We do extensive research and networking to partner up with amazing wholesale retailers. Our products are purchased at wholesale price.
We keep our operating costs low by doing all the planning, designing, photography, packaging, delivery, media and advertisement ourselves; that way we can make our gifts more affordable to our clients.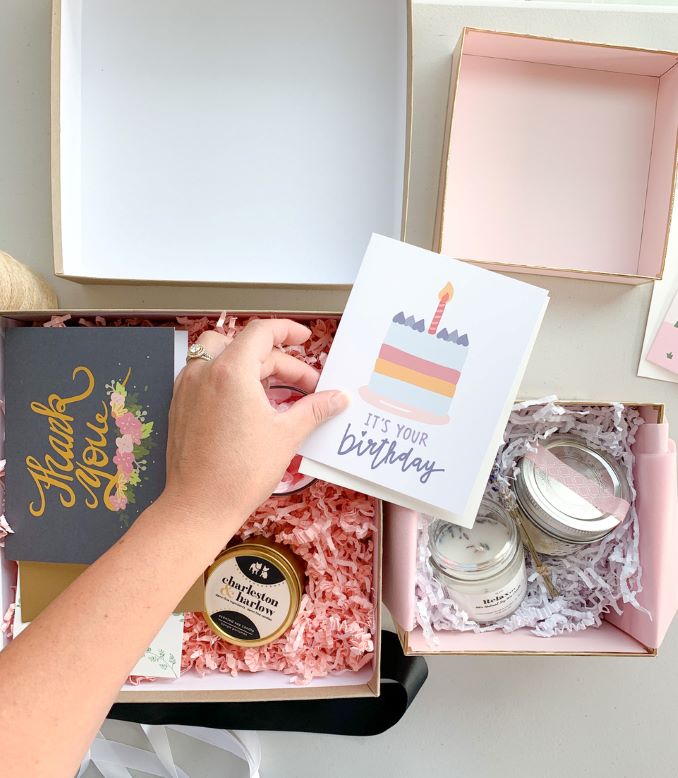 Where in Calgary can we find your profession?
We mostly operate online. You can visit our online store or you can check out our Instagram or Facebook accounts at: @yycboxy
This winter, we will be participating in a few Local Holiday Markets so make sure you visit our social media account to find out more!
What is the best question a prospective customer could ask a member of your profession when comparing services?
What makes you unique form your competitors?
We include a personal touch of our cheeky personality to our boxes (depending on customization of course!) We take the time to listen and to ask questions to our clients requests, we bring our clients gift vision to life!
Our business is full-time which allows us to be 100% invested in every part of the process. We take huge pride in our presentation, no order is rushed; everything inside our gift boxes has been strategically styled to create the ultimate joyful unwrapping experience.
At Boxy, We are more than a business, we have a genuine passion to serve the community.
What is the best part about what you do? What is the worst part?
The most rewarding part of this business is being able take an idea and create the perfect gift for someone special and deliver it to them.
Delivering the gift is one of my favourite parts of the whole process. I love seeing the joy on peoples faces when I tell them they have a special delivery. It makes me smile every time!
The other best part I love about this business is being able to connect with amazing local businesses. I've been very lucky to have partnered up with incredible and supportive business owners. The support from other businesses is just as important to us.
The absolute worst part of this business is my brain! It wont stop thinking! I am a visual and very creative person so I'm constantly thinking about new ideas! One idea leads me to another one and another one and another one… Sometimes is very hard to shut my mind off!
PAY IT FORWARD: What is another Calgary business that you love?
WHIPS Caramels are honestly the best caramels that you will ever have in your life, seriously!
Sweat City Calgary, a family owned kickboxing studio, owners Nicole and Evan are one of the most caring coaches that you'll ever meet!