In conversation with Katherine Fadum, a professional actor whose career spans two decades, it is impossible not to feel the passion she has for her craft – it is impossible not to smile. Understandably, the theatre world has been hit hard by the global pandemic. The warmth Katherine shares is a much-needed antidote, at least for this writer, and when she speaks about her work, a "spiritual calling," Katherine invokes a welcome return: to that buzz in the packed theatre, to the power of communal energy, and to that feeling of truly being swept away into story.
Katherine is a graduate of the Theatre and Film Studies Program at Red Deer College, and Music Theatre Performance program at Sheridan College. Katherine has some impressive accolades; she is a nominated and award-winning actor for both the Calgary Critics' Choice Awards and the Betty Mitchell Awards. And like many artists who answer their calling, Katherine started young, with her debut performance as the wicked witch of the forest in grade two. "My mom kept trying to shush me from the back of the classroom because I was screaming all my lines. Apparently," Katherine laughs, "projection came naturally to me."
She speaks thoughtfully, and moves between the details of professional practice and what happens in the magic on stage. Katherine explains how pre-show nerves are inevitable but necessary– the adrenaline, the need to feel timing, listen to the music and move past the "math" you work so hard on in rehearsal. But she also speaks of the "other side of the veil," when an actor takes the stage, shifts into make-believe, and inhabits their role to bring it to life.
One night, during a production of Sweeney Todd at Vertigo Theatre, a thunder storm caused the stage lighting to crash and the emergency lights came on. Katherine was grasped by the Stage Manager to stop for safety, and in that moment, found herself being pulled through the veil. That jolt still resonates with Katherine: "in that moment, I actually felt that other dimension, that other place, as if I was being woken from a dream and a hand reached into the water to pull me out." She speaks of the "presence" that fills any theatre venue, that "if you're ever the last person in a building, after the doors have closed, it definitely feels like you are not alone."
As for what's next, that's hard to predict. Katherine speaks of her next dream role – to play in Vertigo Theatre's Clue, which she was cast in before the pandemic halted production. But she also speaks to the community's undeniable eagerness to return in a way that is mindful of the need for growth and change. "It's an incredibly important time for our industry," Katherine says, "the pandemic has revealed much about our strengths and vulnerabilities. But also, the ways in which Black Lives Matter and #MeToo are causing us to take a critical look at how our industry must change, commit to the work of antiracism, and listen to the voices of those who have been underrepresented for too long."
Katherine offers a line from her most recent project (Forte Musical Theatre Guild's Naughty…but Nice: Seven's on Screen), "Theatre has come back from plagues, war and famine. It'll be around long after we've kicked Covid's ass." She admits her uncertainty of what lies ahead for her community but laughs, "artists are resilient and determined to a fault." Regardless of how theatre may adapt, evolve, or recover, we welcome that world – one filled with storytellers, striving to bring these characters back into our lives.
– Written by Paul Meunier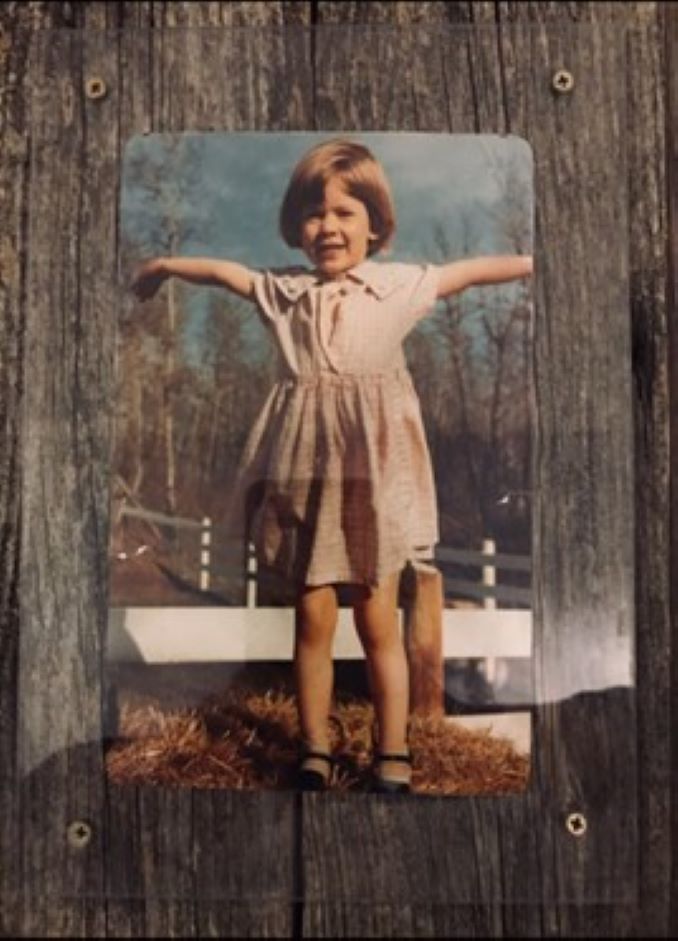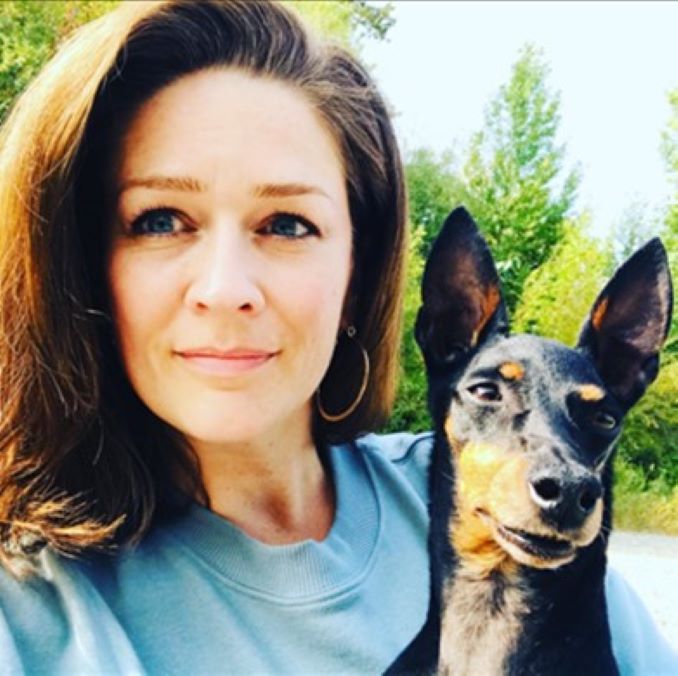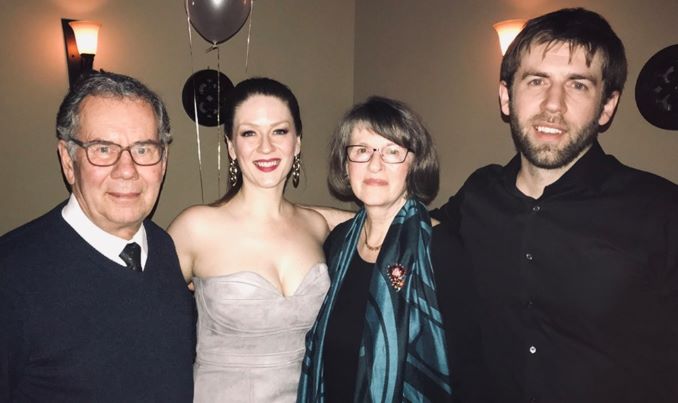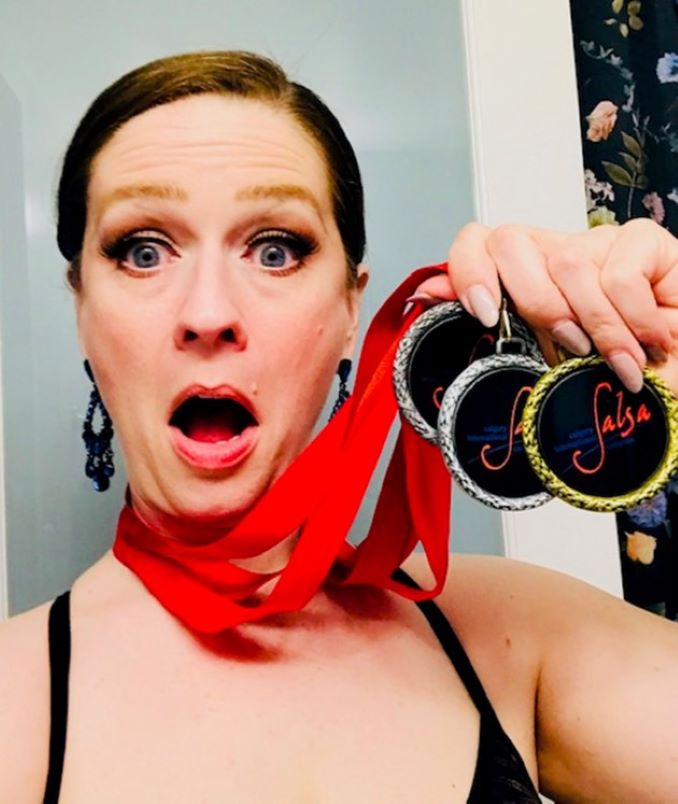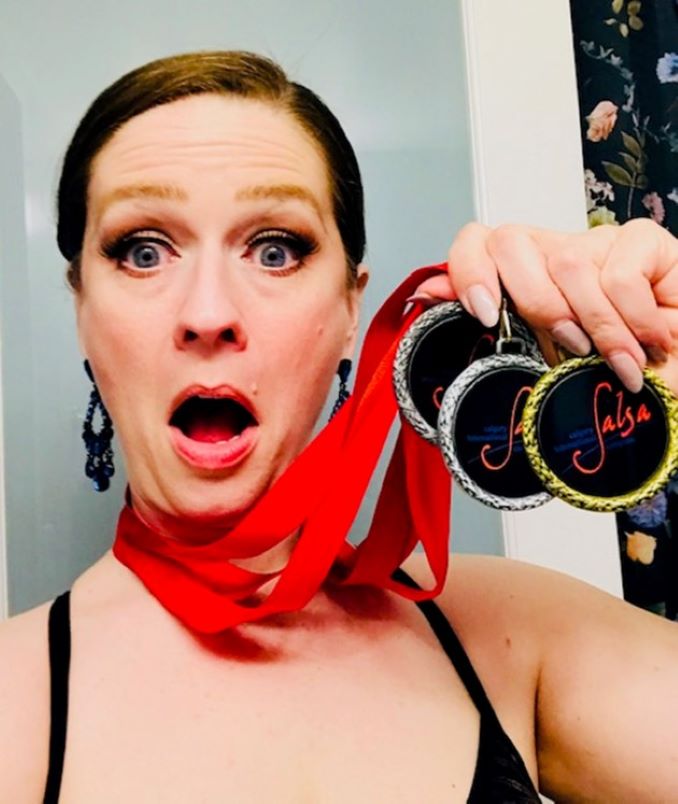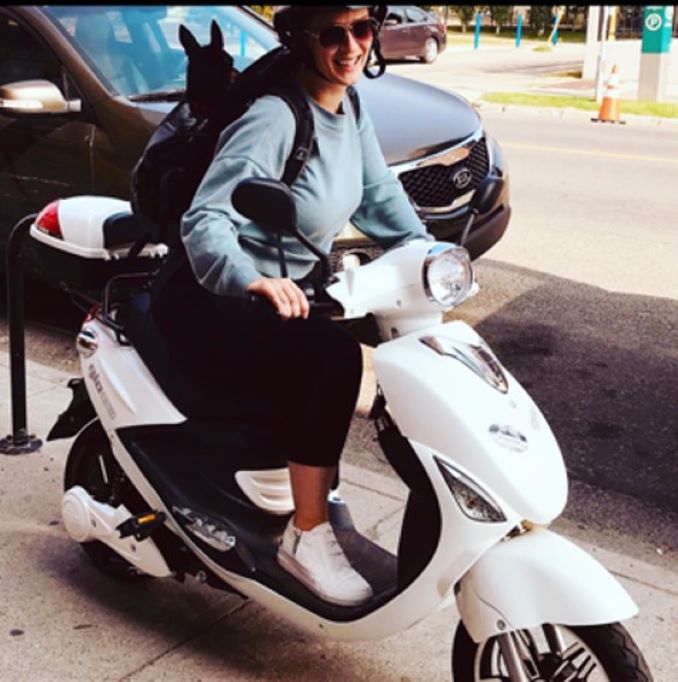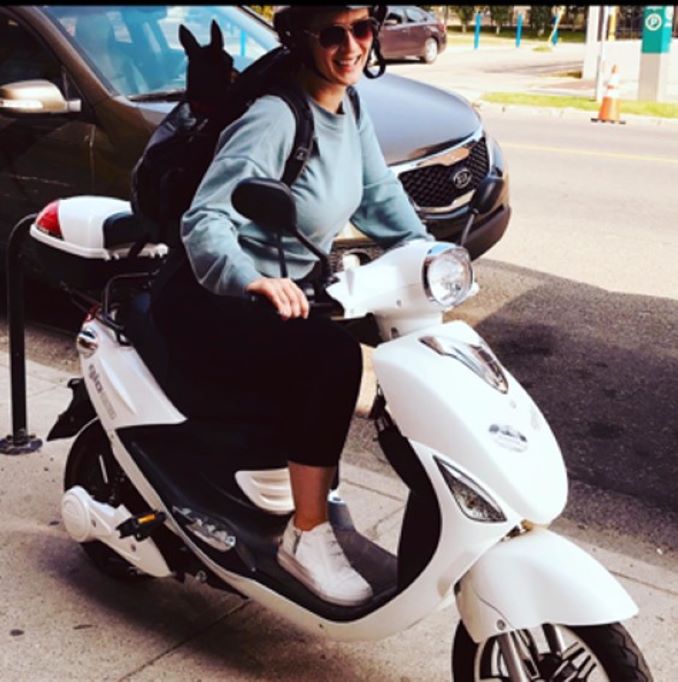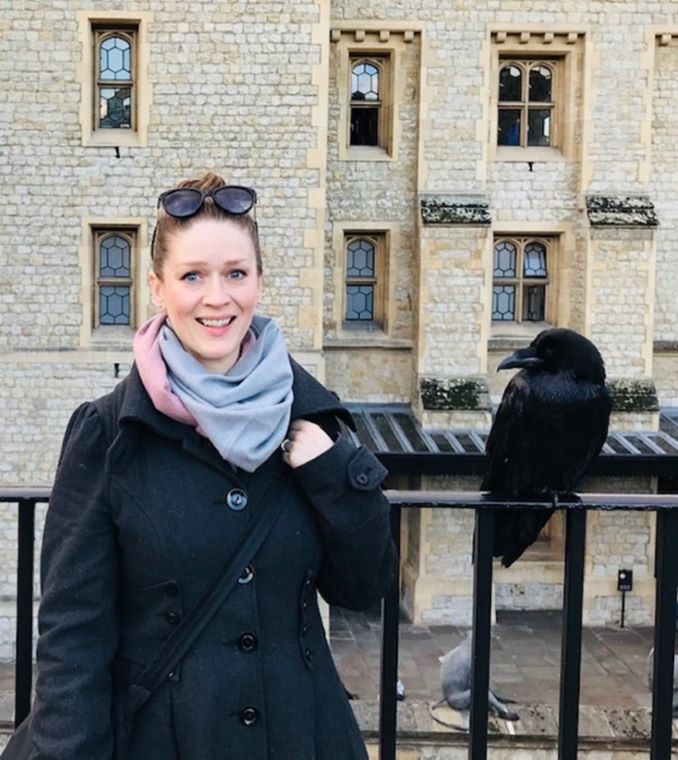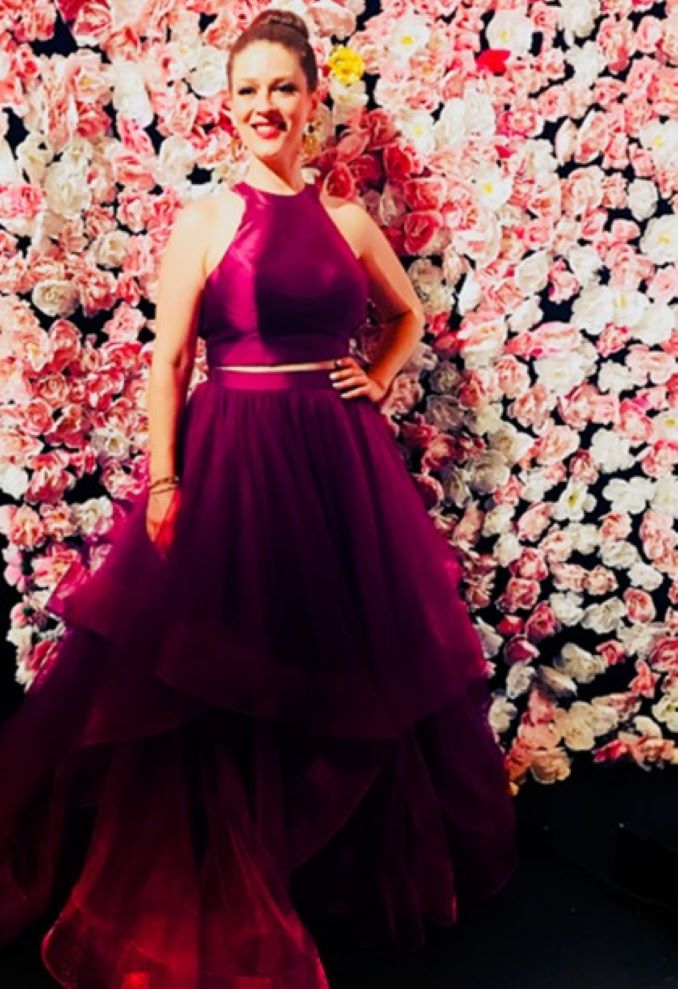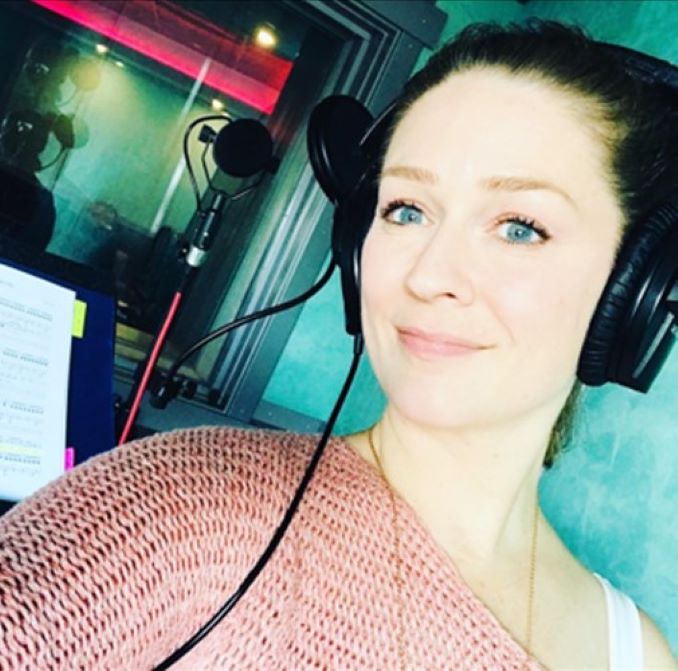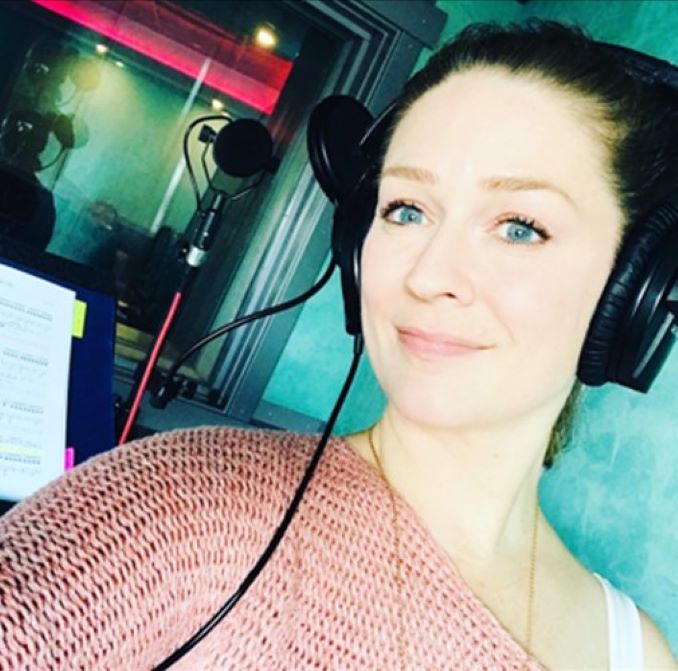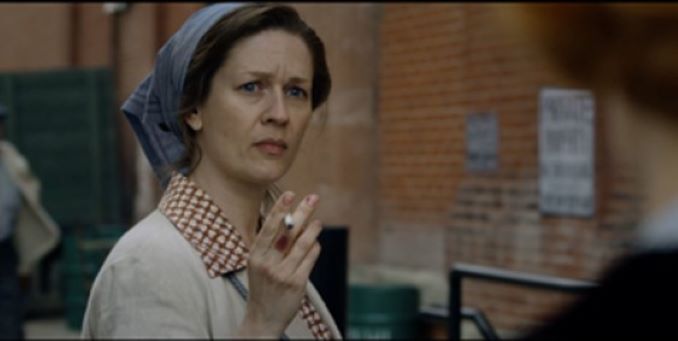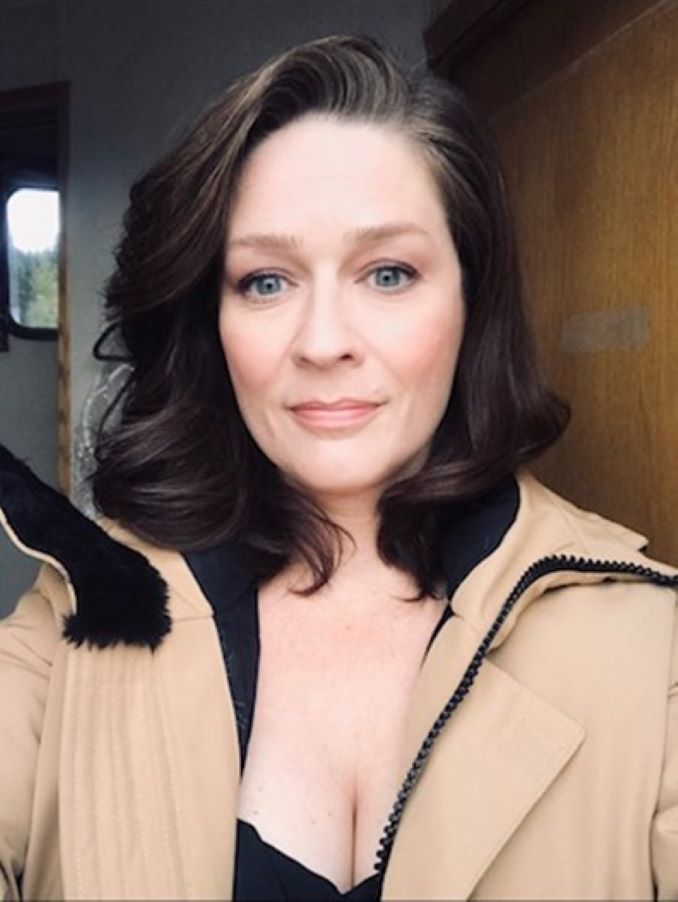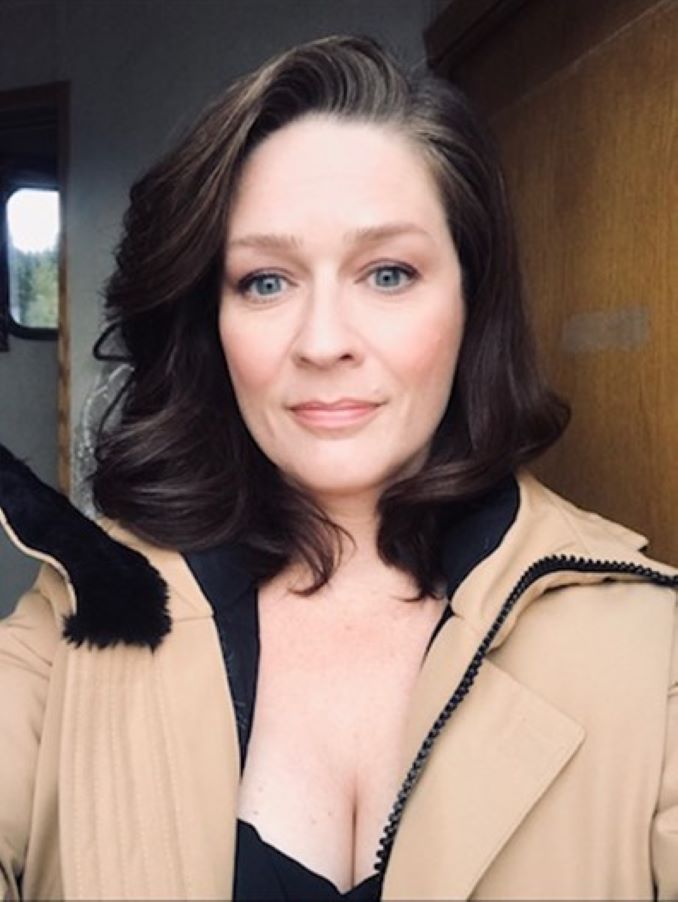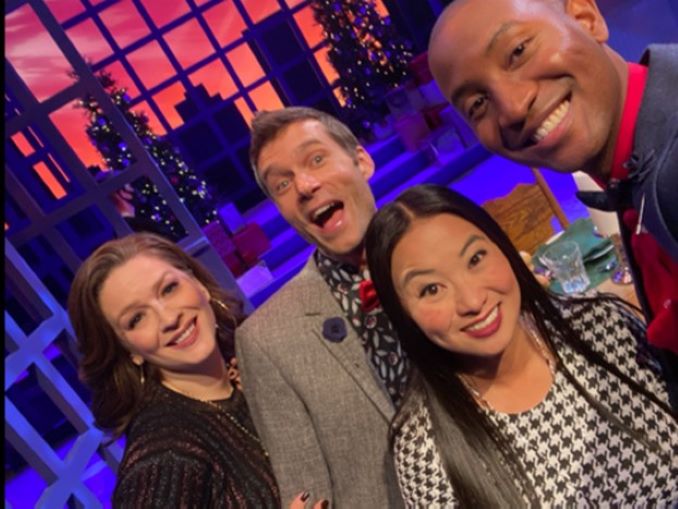 ***
What 'hood are you in?
I live in Calgary, in the community of Beltline.
What do you do?
I'm an actor, singer, dancer, and voice talent. I work in theatre, film, television and radio. My career is based in Calgary, but I've performed on stages across Canada for nearly twenty years.
What are you currently working on?
I'm delighted to be a part of Forte Musical Theatre Guild's production of Naughty…but Nice: Seven's On Screen, December 4 to 20. "This year, the party's at your place!" The show will be streaming online, tickets are $20.
Where can we find your work?
Currently, you can hear me on the radio as the voice of the Government of Alberta's Covid-19 messaging. Of course, Naughty…but Nice: Seven's On Screen will be online before the holidays! I also play the mother of the bride in the upcoming Hallmark Channel Christmas Movie, Meet Me at Christmas, which airs in Canada November 22, on the W Network.