Meoooow! The name is Syl and I'm a beautiful feline seeking the puuuurfect furever home to call my own! The ideal home for me is on the calm and quieter side of life where I am the only furbaby. The loud noise and commotion that comes with children is just too much for a kitty like me, so I'm looking for an adult-only home. I absolutely love to be around my humans – I'm a total love-bug who adores head rubs and chin scratches. I'm not much of lap cat or snuggle buddy, but I will happily lay beside you on the couch and hang out. I should also inform you that I am a lady of many opinions, and I am not afraid to share them! This means I am a chatty kitty who loves to join in on the conversation with my humans! Now I am quite particular when it comes to my litter box habits, so I'm looking for a family that can commit to daily cleaning and providing me with a calm and quiet place to do my business in privacy. I'm currently hanging out in a foster home while I await my furever home! My foster family says I'm a total sweet and that any family would be lucky to have me! So if you're ready to bring me home then please contact CHS today! I'll be waiting!!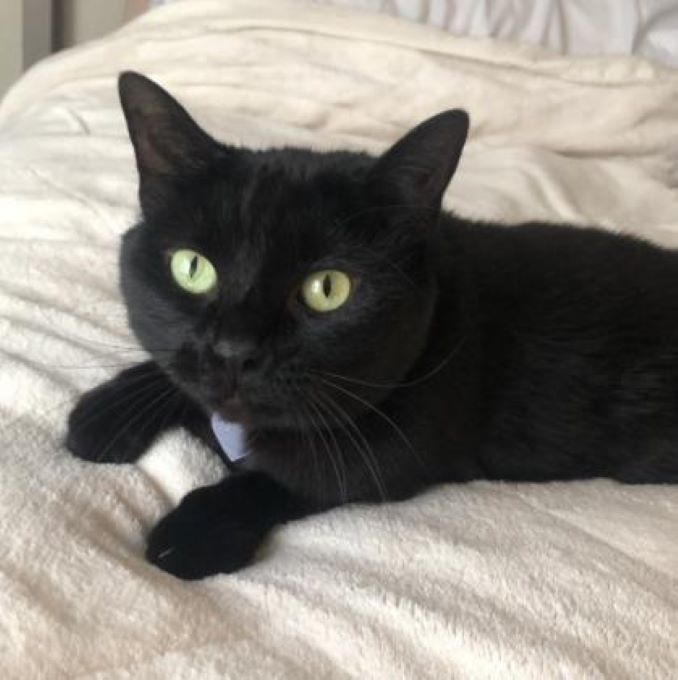 Syl
Breed: Domestic Shorthair/Mix
Age: 5 years 3 months 6 days
Gender: Female
Size: Medium
Colour: Black/White
Spayed/Neutered: Yes
NEW ADOPTION PROCESS: Please fill in the Cat Lifestyle Survey found on the How to Adopt page (please include my name and animal reference number) if you are interested in adopting me! Serious inquiries only.
In order to ensure a smooth and successful adoption, please remember to check all the basic requirements for adopting before coming in to the shelter.
About this column:
Each week we feature animals available for adoption from local shelters in the Calgary area with the hopes that our readers will assist in finding good homes for them. If you, or someone you know, has the resources to take care of one of these animals, please do get in touch with the appropriate shelter via the links provided.