Hello there, I'm Gurgi, and I would love to come home with you! I'm a total LOVE BUG, attention-seeker, purr machine! I absolutely LOVE to cuddle up with my humans, rubbing up against them to receive head pats and chin scratches. I do have a tendency to eat things I shouldn't – foam, erasers, and small objects all seem like fun snacks to me. This has gotten me sick before, so you'll need to be extra diligent about picking things up and making sure I only have access to appropriate toys! My favourite games are chasing balls and rope, so just make sure they're big and sturdy enough that I can't eat them. In my previous home I would spend time in the backyard on a harness and leash, enjoying the sights and smells and sunbathing. Could we try this out together? Well, that's what you need to know about me – so get here and adopt me now! A cute face like this won't last long.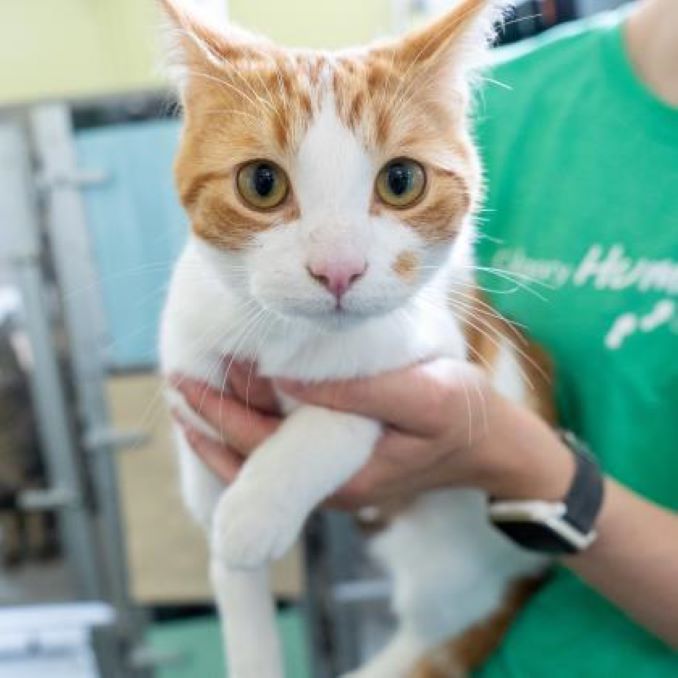 Gurgi
Age: 2 years
Gender: Male
Size: Medium
Colour: Orange/White
Spayed/Neutered: Yes
Gurgi is available for viewing at the Calgary Humane Society! Interested adopters are welcome to self-schedule for an adoption appointment using our online calendar here.
About this column:
Each week we feature animals available for adoption from local shelters in the Calgary area with the hopes that our readers will assist in finding good homes for them. If you, or someone you know, has the resources to take care of one of these animals, please do get in touch with the appropriate shelter via the links provided.