Hello, my name is Blue! I like to think that there's nothing cuter than a kitten, and I am about as cute as they come! Tiny hopeful face and sparkly little eyes – pretty irresistible. You will never get tired of watching me explore my world – a piece of paper, gum wrapper, shoelace, sunbeam… it's all there for us to discover together. Are you ready for a new adventure?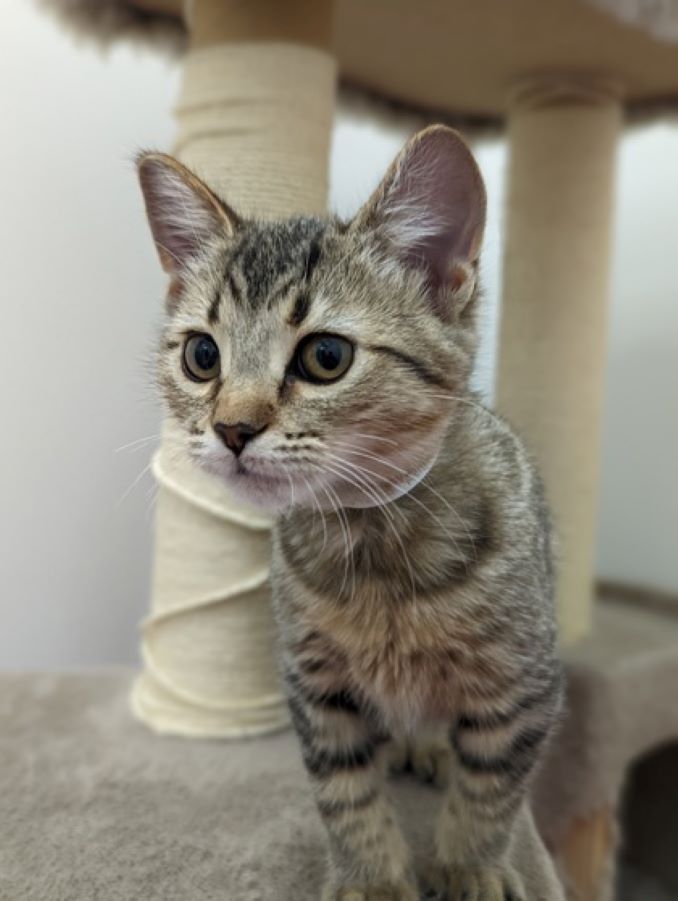 Blue
On Hold: No
Age: 3 months
Sex: Male
Breed: Domestic Shorthair
This sweet pet is available for viewing at the Calgary Humane Society! Interested adopters are welcome to self-schedule for an adoption appointment using our online calendar here.
About this column:
Each week we feature animals available for adoption from local shelters in the Calgary area with the hopes that our readers will assist in finding good homes for them. If you, or someone you know, has the resources to take care of one of these animals, please do get in touch with the appropriate shelter via the links provided.