Hi there, my name is Beth and I am a sweet, shy lady who is just looking for my forever family. I can get a little nervous with new places and people but if you are patient with me, and allow me time to come to you, than I know that we are going to get along great. I love to lay on my blankets all warm and cozy in a little hide so if you could set one up for me in my forever home that would be wonderful! What's better than comfy cat naps right? If you would like to meet me, please book an appointment to come visit today!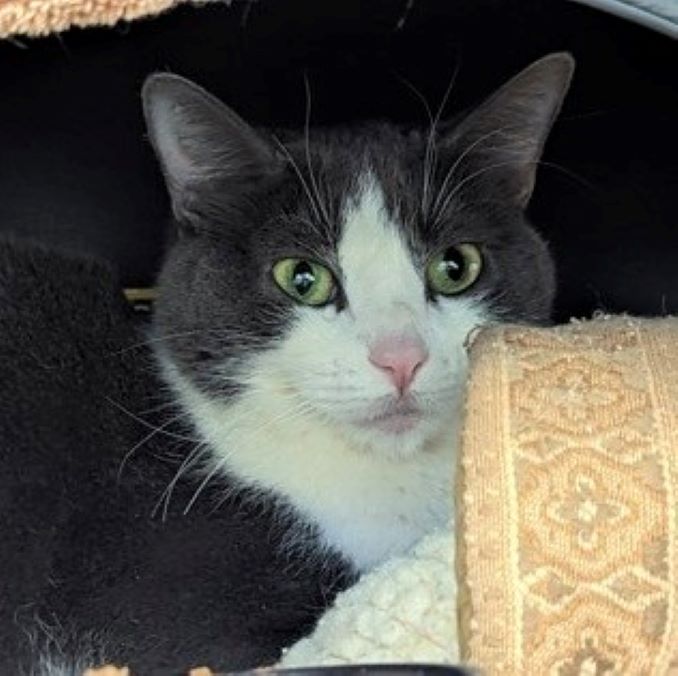 Beth
On Hold: No
Age: 4 years 2 months
Sex: Female
Breed: Domestic Shorthair
Declawed: No
This sweet pet is available for viewing at the Calgary Humane Society! Interested adopters are welcome to self-schedule for an adoption appointment using our online calendar here.
About this column:
Each week we feature animals available for adoption from local shelters in the Calgary area with the hopes that our readers will assist in finding good homes for them. If you, or someone you know, has the resources to take care of one of these animals, please do get in touch with the appropriate shelter via the links provided.