Hey, you there! Name's Angel. And I heard you're looking for a handsome cat with which to make your acquaintance or what-not. Well, I'm the guy for you. I'm sweet. I'm playful. I'm good-lookin. I just want to be next to you and sit in your lap. And I love to cuddle up to you for naps. I do have to let you know, though, I was house-soiling in my previous place. It may have been that there was just too much going on and stressing me out. So I may do best as the only pet, or with only one other animal around. There's also a little bit of medical stuff to go over, but the adoptions staff can talk to you about it once you come in and meet me and all that. Just try to say no to a face like this.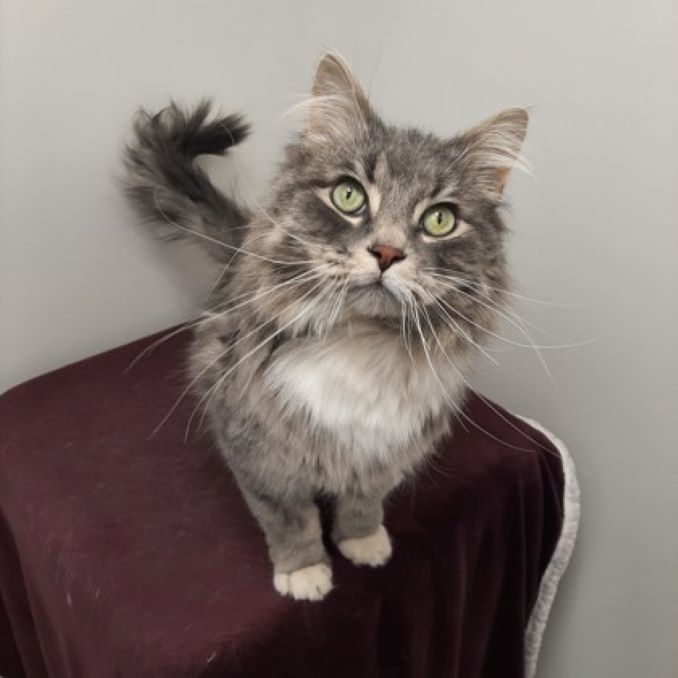 Angel
On Hold: No
Age: 2 years
Sex: Male
Breed: Domestic Longhair
Declawed: No
This sweet pet is available for viewing at the Calgary Humane Society! Interested adopters are welcome to self-schedule for an adoption appointment using our online calendar here.
About this column:
Each week we feature animals available for adoption from local shelters in the Calgary area with the hopes that our readers will assist in finding good homes for them. If you, or someone you know, has the resources to take care of one of these animals, please do get in touch with the appropriate shelter via the links provided.