In a consumeristic world, it's often difficult to limit our waste production. This week, we spoke to local business WICK'D YYC Candle Company to learn more about how we can help reduce waste while also enjoying a wonderfully made candle!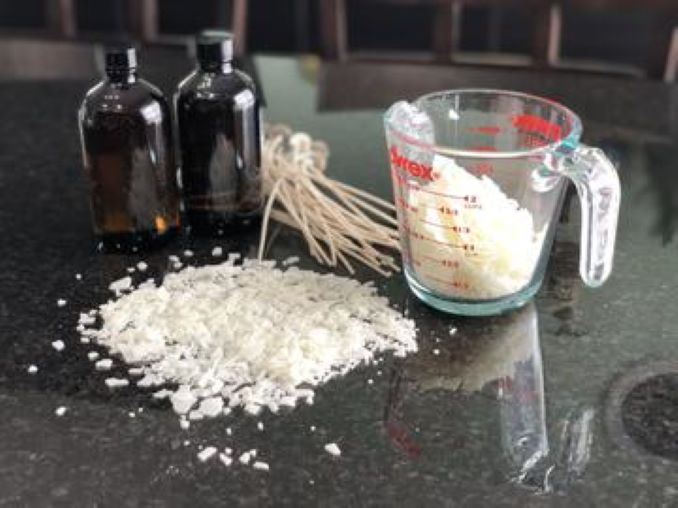 What is your business called and what does it do?
We are WICK'D YYC Candle Company. WICK'D was founded on the idea of reducing waste through recycling previously loved items and turning them into beautiful candles that can be loved all over again. From there, the focus was on creating products that are natural and safe for you and your family. We use 100% soy wax as well as phthalate and paraben free fragrance oils to ensure you have a safe, clean burning, long lasting candle that smells amazing!
What made you want to do this work?
The global pandemic has affected everyone in more ways than one. Employment being one of the main issues for many young Canadians. Luckily, it has taught us both, not to have all of our eggs in one basket. We came to the realization that multiple income streams were our main goal. With the whole world at our fingertips, (Thank you Internet) what better way to combine one of our passions (Business) with one of our hobbies (Candle making). We dug deep into the candle world and did not find much in the way of our idea. So we went for it. Keeping our company as sustainable as possible, using healthy and safe ingredients and reusing anything we can get our hands on!
What problem does this solve?
At WICK'D, we believe our business practices have a positive impact (no matter how big or small) on waste reduction which directly has an impact on the environment. We do what we can to reduce waste, reuse items and keep our footprint small and sustainable.
We are also very confident that many people, having spent more time at home, have come to enjoy home decor and making their home more inviting and enjoyable.
We believe our products can help with that. Not to mention they smell amazing!
Who are your clientele/demographics?
Anybody who loves candles; the environment; sustainability; supporting local or even just unique items.
How does your business make money? How does it work?
Well to start off, our all time favourite thing about what we do is the actual act of thrifting to find these vessels. We carefully select unique treasures
and buy them. We then strategically market these finds on Instagram. Our 'Pick your vessel, choose your scent' option allows for a custom candle experience. Nobody else in this world will ever have the exact same candle.
Where in Calgary can we find your profession?
WICK'D is a newer business so as of right now with the global pandemic happening we are creating from home and selling online through our website. We offer free local delivery and ship around the world! Keep an eye out for us at future markets around YYC when we can have them again and follow us on Instagram and Facebook to stay up to date. You may see us somewhere unexpected!
What is the best question a prospective customer could ask a member of your profession when comparing services?
It is important as a consumer to understand what their candles are made of and how they are made.
What is the best part about what you do? What is the worst part?
The best part is receiving an order and fulfilling it. From start to finish, every detail is done with the utmost care, from melting the wax, mixing the fragrance and pouring the candle. To seeing it harden, labelling it by hand and packaging it with our logo brings us so much joy.
The worst so far has been learning to keep up with our growth and expand properly. Taking our new ideas one at a time. And maintaining inventory and the proper supplies with everything being impacted through Covid-19.
But above all, receiving positive feedback from our customers makes it all worth it.
What is your favourite joke about your own profession?
We have not heard a good one. If anyone knows one, please send it to us, we would love to hear it!
PAY IT FORWARD: What is another Calgary business that you love?
Our other passion is houseplants, and we love the ideas over at: Soilmates YYC