Tiga Design Digital Marketing is a Calgary business that specializes in website design and complementary aspects of digital marketing. We spoke with Reg Hendryanto, President & Owner, to find out more about them.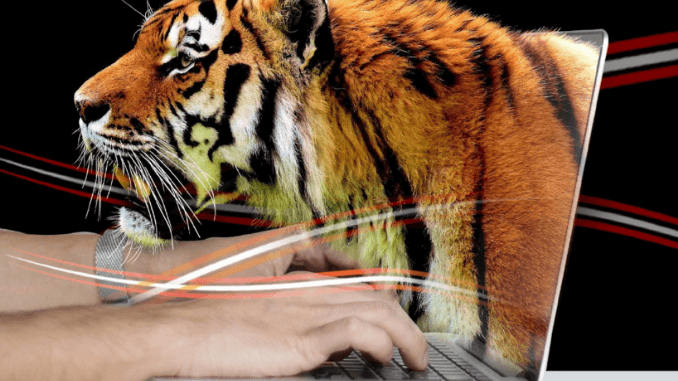 What is your business called and what does it do?
Tiga Design Digital Marketing; we specialize in website design and complementary aspects of digital marketing such as search engine optimization (SEO), photography, copywriting, social media management, email marketing, & videography.
What made you want to do this work?
I came from the oil and gas world and during the 2015 industry bust, I lost my job and to a certain extent my identity. I have been managing my wife's website since 2012 and it occurred to me that I enjoyed marrying my technical skills with my creative side to help other business owners with their websites could potentially get paid creating websites. In 2017 an opportunity came up to join a new business boot camp through Momentum and the rest is history. I get a great sense of internal reward helping people get ahead in their entrepreneurship journey as it mirrors my own journey too. From websites, the demand for other aspects of digital marketing was a natural fit to provide such services to clients. I also had the freedom to include various social aspects to my business from collecting bikes for a non-profit to providing pro-bono service to an adoption agency.
What problem did you want to solve with the business?
I want to help other business owners acquire their clients and communicate their brand/business through digital marketing. I want to take the guesswork and overwhelm out of their digital marketing activities so that they can concentrate on their actual businesses.
Who are your clientele/demographics?
Tiga served various businesses such as an Arabic language school, an LGBTQ friendly wedding officiant, laughter yoga specialist to contractors, financial advisor and photographer.
They tend to be male/female business owners between the ages of 35 to 60.
How does your business make money? How does it work?
Clients hire my business to create full branding projects from websites, business cards, logo designs or perform minor tweaks, troubleshoot or maintaining current website. I've had another designer hire me to work in a collaborative format too.
Where in Calgary can we find your profession?
My family and I relocated to Canmore in 2020 but most of my clients are in Calgary and the surrounding area. Clients can book a video call with me through https://tiga-design.com
What is the best question a prospective customer could ask a member of your profession when comparing services? Give the answer as well.
Most new clients ask how much I charge for a website but there's a reason why I don't put a flat fee on my website. Most web agencies do not put a set menu price for web design for a reason as there are too many variables in a website project. One can spend from $1,000 to $10,000 even though the end product is still a website.
What is the best part about what you do? What is the worst part?
Best part about what I do is I can positively impact a business owner's digital presence and their bottom line.
Worst part is the feeling I get when I undervalue my own services.
What is your favourite joke about your own profession?
I read this one in an Aussie site somewhere on the interweb:
Where's the best place to hide a body?…..
Page 2 in Google.
PAY IT FORWARD: What is another local business that you love?
That's really hard but I'd like to give a shoutout to Jurees Thai Place Restaurant.  The food there is soooooo good!