Barbara Joan Scott and I met at a third-year University of Calgary creative writing class eons ago. Our shared love of writing and reading turned into a decades-long friendship that continues to this day. I have had the privilege of witnessing her dedication to fully realizing her imaginings on the page. I have also had the joy of celebrating the publication of her first of many stories, her first collection of short stories, The Quick, and now her first novel, The Taste of Hunger. Over the years she has passed her passion for literature on to students at Calgary's higher institutions of learning: ACAD, MRU and U of C. But to know Barbara is to know that she is passionate about absolutely everything she undertakes. An accomplished musician and singer, an award-winning author and editor, and a gourmet cook, Barbara gives her all to a life fully lived, and to those who share this time on Earth with her — her partner Keith, her many, many friends and her sadly missed tomcat Griz (a whiz at fetching beer bottle caps on command!). We are all the better for the talents that Barbara has so generously shared with the world.
Written by Susan Ouriou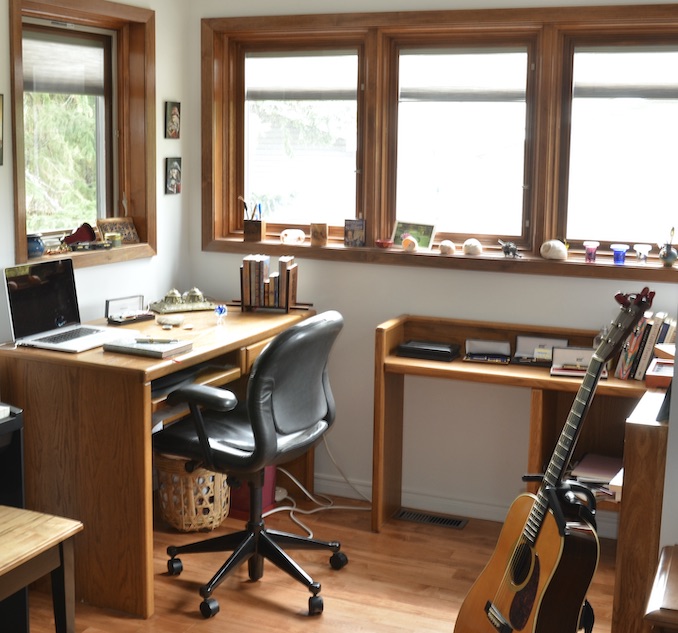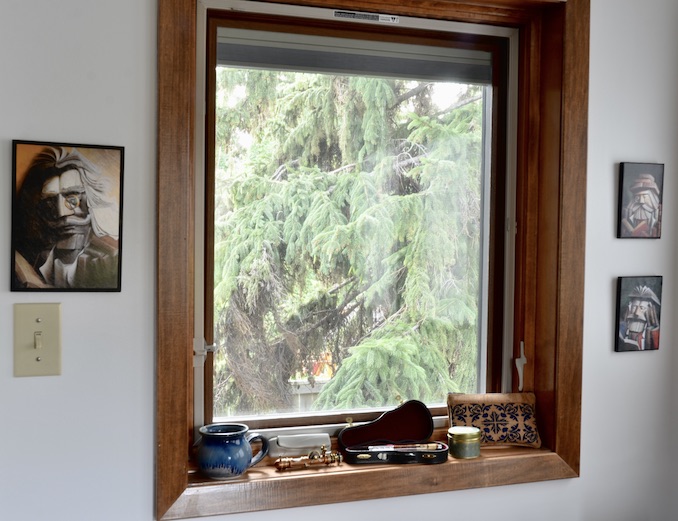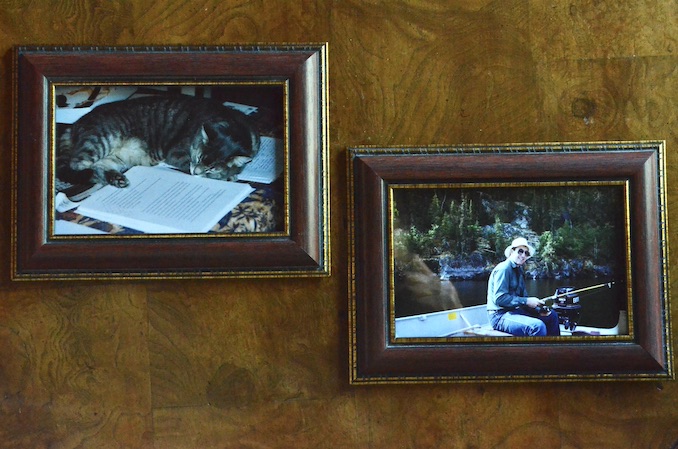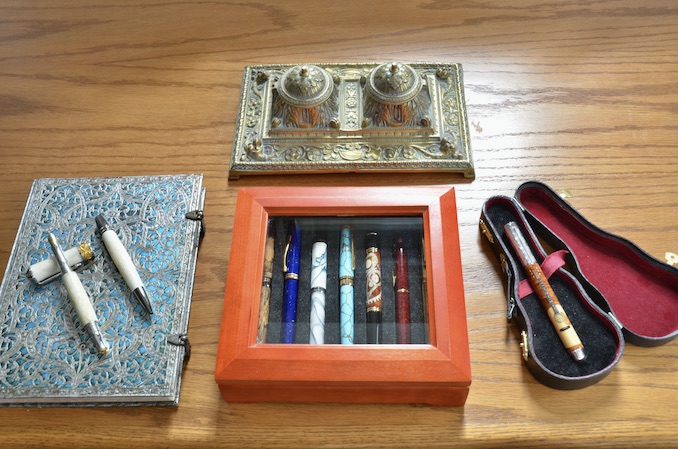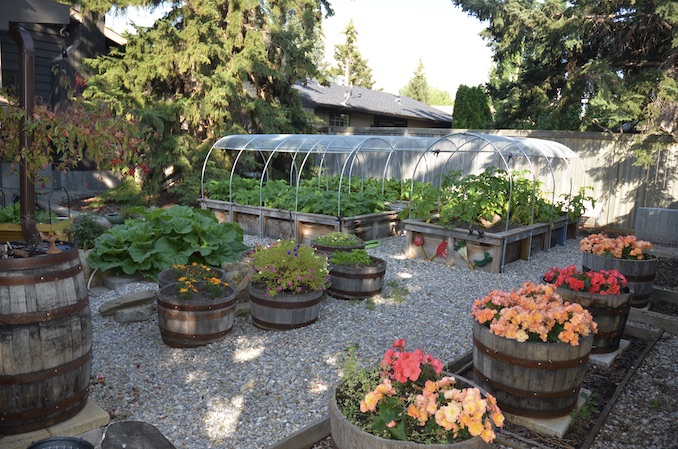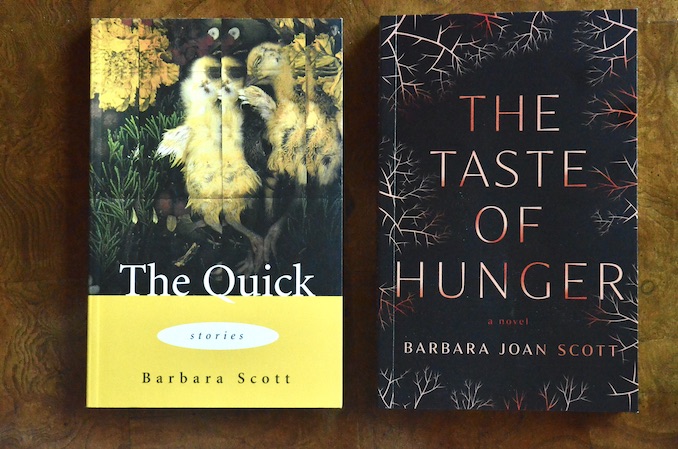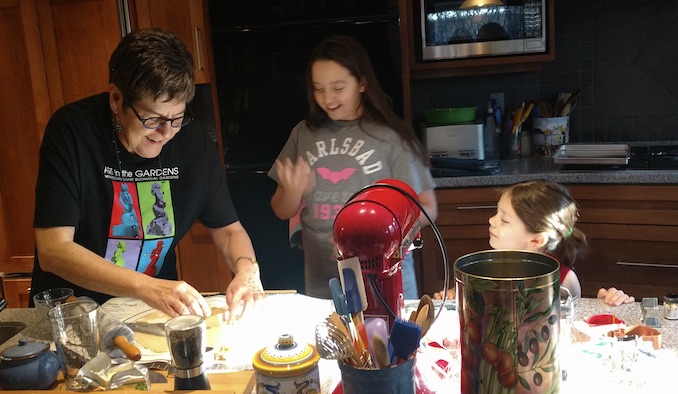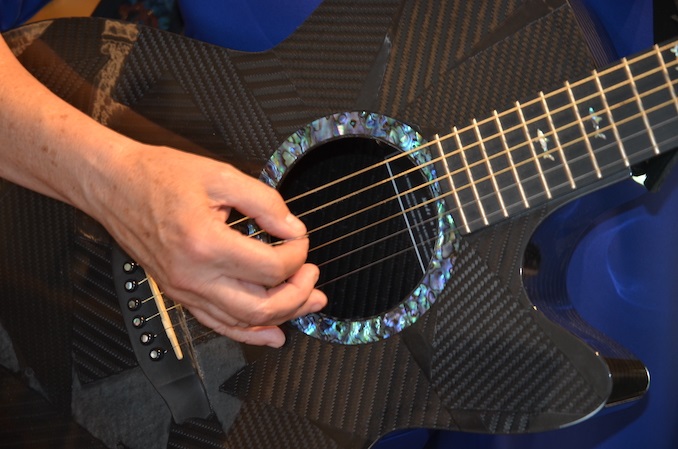 ***
What 'hood are you in?
I live in Oakridge/Palliser, close to my two favourite wilderness parks: Glenmore Park and Fish Creek Park, where
within minutes you can forget you are in a city. I am within walking distance of my two favourite restaurants: Purlieu Bistro and Trullo Trattoria, where you can experience some of the best things about living in a city (and not have to negotiate who will be the designated driver).
What do you do?
I have been an instructor of English lit and creative writing at the college level and a literary editor. Now I devote myself to writing and making music, sometimes for money, mostly for love. I am a fairly decent cook, and a terrible gardener but deeply love both activities. As a writer, I spend a great deal of time living in my head, so as a counterpoint I try every day to devote some time to my five senses. At the very least it grounds me, at most, it offers peace, contentment and moments of joy. The pictures above reflect some of those moments.
What are you currently working on?
I have a novel coming out in the fall that was initially three times as long. Many characters I loved got culled from the final draft so I am now following them to see where they lead me, whether to another novel, a collection of stories, or a novella is too soon to say.
Where can we find your work?
Freehand Books is reissuing my first collection, The Quick, as an ebook. It will be available on the Freehand website and also through Amazon and Chapters Indigo. Freehand is also publishing my novel, The Taste of Hunger, which just came out. You can find it in local independent bookstores like Shelf Life, Owl's Nest, and Pages on Kensington; also on Amazon and in Chapters Indigo. And for those so inclined, you can follow me on my website.