Hallmark cards are nice, but sometimes you find yourself looking for something more original! This week we spoke to Emily Skinner, founder of Pedaller Designs, about how her greeting cards suit any special occasion or can brighten someone's day!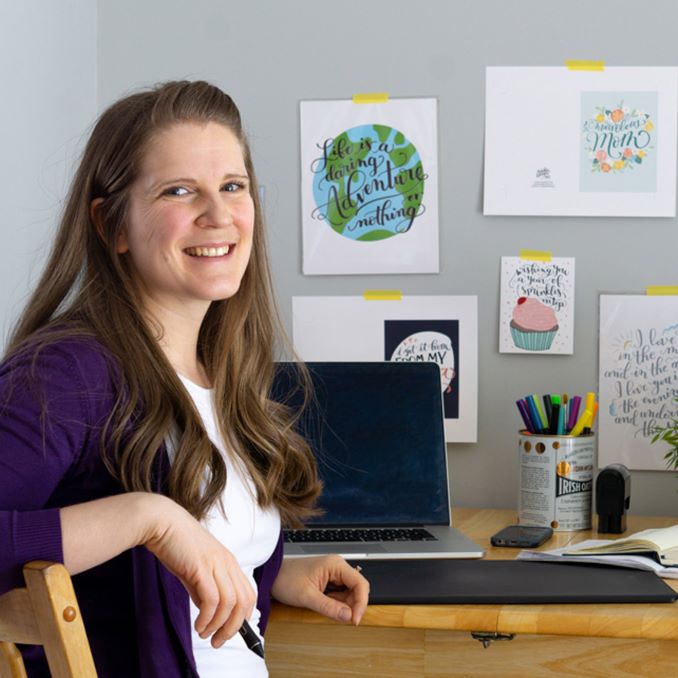 What is your business called and what does it do?
My business is called Pedaller Designs. I design bright and upbeat greeting cards for people who love to brighten someone's day by giving a card that says just the right thing.
What made you want to do this work?
I have always had a creative streak and an itch to run my own business. But in early 2016, I discovered hand lettering and started sketching. Greeting cards seemed like a good fit for me, there are so many ways to say "happy birthday", "I love you" or "I'm thinking of you" that the inspiration keeps me creating and having fun. I always have more ideas for new card designs than time!
What problem does this solve?
Sometimes feelings can be hard to put into words, so my cards are designed to reflect the unique nature (and quirky-ness!) of our most important relationships. A simple card that says just the right thing can celebrate a milestone, light up a face, and tell our special someone how much we care. Think about the last time someone wrote you a nice card, or you got some mail other than junk or a bill. Didn't it make your day? My goal is to help us all joyfully connect with the ones who matter most and celebrate all of life's best moments.
Who are your clientele/demographics?
I naturally think that everyone could use a little more pretty paper in their lives! But the people who enjoy my cards the most are young (or young at heart!), love high quality stationery and get a kick out of finding the perfect card that says exactly the right thing.
How does your business make money? How does it work?
My greeting cards are sold directly from me through my Etsy shop and through local independent shops across Canada. Two of which are right here in Calgary. Collab in Southcentre Mall and Kricket's in Marda Loop both carry a selection of my greeting cards.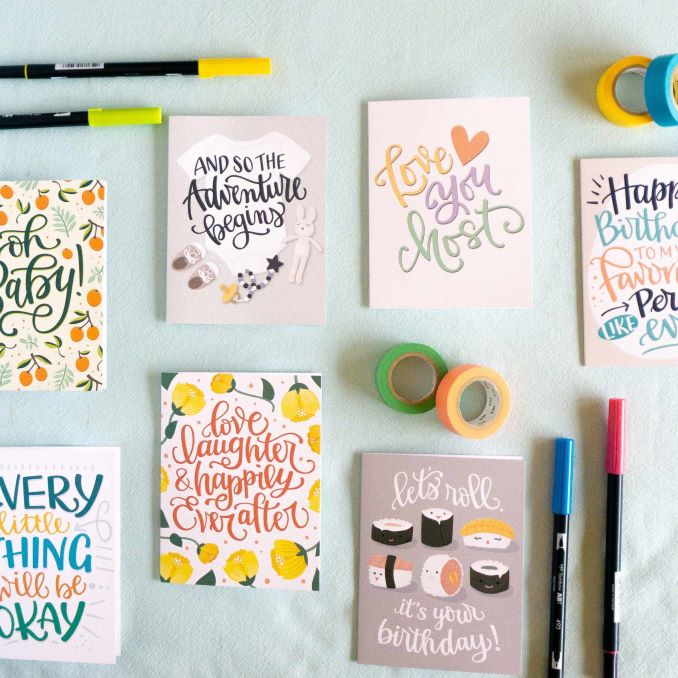 Where in Calgary can we find your profession?
There are many other creative makers in Calgary! You can find us at weekend markets, at local shops and online.
What is the best question a prospective customer could ask a member of your profession when comparing services?
Makers like me love to talk about our work and how we make our items! But the best questions I've been asked are about how and where my cards are made. I love to show my customers how each of my designs goes from just an idea saved to a note on my phone, to a pencil sketch, a fully illustrated design, and finally a professionally printed card.
What is the best part about what you do? What is the worst part?
The best part of what I do is when I have customers coming back and telling me how perfect the card they purchased was for their husband, friend or parent. It makes my day to know that one of my designs has made someone laugh or smile or feel loved! The hardest part is when things go wrong with the shipping of my cards. Since I sell a lot of my cards online, a lot of my cards get to my customers through the mail. During the postal strike a few years ago and recently at the beginning of the pandemic my customers were having to wait too long for their cards to arrive, and I think we can all agree that nobody likes waiting for a fun parcel to arrive!
What is your favourite joke about your own profession?
Don't get me started on graphic designer jokes! Mostly we make jokes about fonts which no one else finds funny.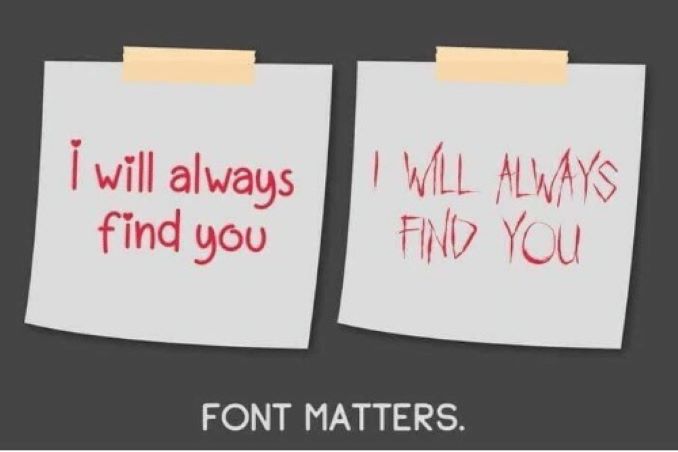 PAY IT FORWARD: What is another Calgary business that you love?
There are so many creative people in our great city, it's hard to choose! But I recently discovered solid shampoo and conditioner bars that are made by Marisa of Em Elle Em Soaps and am loving them!