We had the chance to talk with Nic Beique, Helcim CEO and Founder, about how they help other local businesses take different payment methods.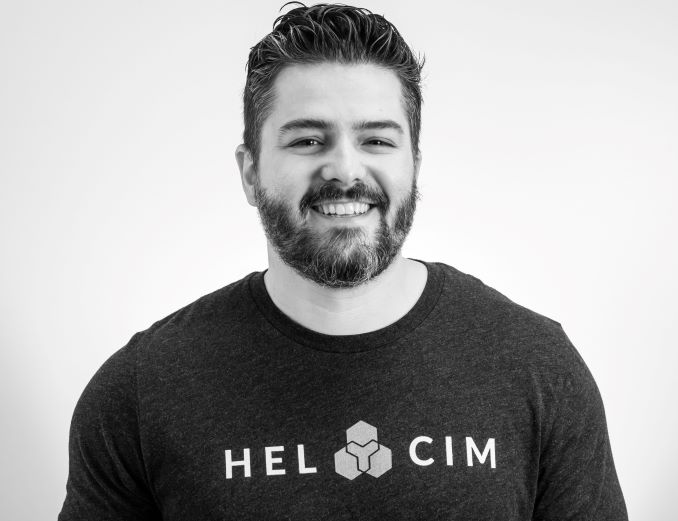 What is your business called and what does it do?
Helcim is a payments company that makes it easier for small businesses to accept credit cards and bank account payments. The team at  Helcim delivers an easier, smarter, and more affordable payment experience with a human touch. Our goal is to give business owners every
possible edge so they can thrive and enrich the communities they're in. Businesses that sign up for Helcim get access to online and in-person payment solutions so they can accept payments in whatever way their customers prefer.
What made you want to do this work?
Helcim's team works hard to provide a better payments service because they love small business. The team firmly believes that small businesses are the heartbeat of our economy but they are often overlooked by the larger service providers, so we're here to change that.
I was tired of seeing small businesses dragged through the mud by payments companies with difficult contracts, expensive pricing models, and antiquated software solutions. So I decided to choose the harder path and build a payments company that treats small businesses right. By focusing on honesty and transparency in all aspects of our service offering we've built a company with strong values rooted in putting businesses first and truly caring about their needs.
What problem did you want to solve with the business?
Finding a payment processor who is a true partner to a business can make a world of difference in their ability to better serve their customers and grow their business. That's what Helcim aims to do, we want to provide really great payments and the software that businesses need so they can grow and compete on a larger scale.
Who are your clientele/demographics?
Helcim is here to serve small businesses. Currently, our merchants [customers] work in more than 800 different types of industries for everything from dentistry, accounting, home services, contractors, consultants, retail shops, restaurants, eCommerce, and so many more.
One of the best parts of working in payments is that we're the heartbeat of commerce for small businesses. We get to be in the very center of it all and interact with all different types of business every day.
How does your business make money? How does it work?
Helcim is proud to offer transparent and affordable credit card processing rates with its interchange plus pricing model. Unlike many in our industry, we list all of our pricing fees online at https://www.helcim.com/pricing/. Helcim has a margin as part of the fee to accept credit cards but since the actual fee varies based on the industry, card type, and transaction details we recommend any business interested in learning more check out our website or get in touch with our Merchant Experience Team to learn more about the cost to them.
As part of our affordable and transparent pricing, we don't charge a monthly fee, have any long-term contracts, or any hidden fees.
Where in the city can we find your profession?
We're proudly headquartered in Calgary, AB, our office is located in beautiful Eau Claire downtown. However, as a web based business the best place to find us is online at helcim.com.
What is the best question a prospective customer could ask a member of your profession when comparing services? Give the answer as well.
The best question a prospective customer could ask is "How is Helcim different?" this gives us the opportunity to explain how we're isrupting the payments space by providing a better service to business owners.
We love when businesses ask this because it lets us talk about our more affordable pricing, the different payment tools and solutions we have to meet each businesses unique needs, and our excellent customer service. The question is also broad enough that we can tailor our answer to
the individual businesses and suggest which Helcim products will work best for them.
What is the best part about what you do? What is the worst part?
The best part and the worst part are closely related, it's seeing business owners who have been dragged through the mud by their payment processors. They might be stuck in long-term contracts, getting charged hidden fees that weren't disclosed when they signed up, or unable to
get help when they need it.
Why this scenario is so closely related to the best part is because it gives Helcim the opportunity to let them know that there is a better option out there, help them get out of that bad partnership and discover better payments.
What is your favourite joke about your own profession?
I challenged the Marketing Team at Helcim to share their best payments jokes and here's what they came up with:
What's a dancer's favourite way to accept payments?
Tap
My buddy couldn't pay his water bill, so I sent him a card saying "get well soon".
Where do frogs deposit their money?
In a river bank.
How do dinosaurs pay their bills?
With Tyrannosaurus checks!
What nuts don't accept credit card payments?
Cashews
Where can we follow you?
You can find Helcim online at our website or connect with us on social media!
Instagram | Twitter | YouTube | LinkedIn
PAY IT FORWARD: What is another local business that you love?
There are so many great local businesses in Calgary, it's hard to pick just one. I have to give a shout-out to our merchant Kinjo Sushi who is well known by many locals. They've been successfully adding new locations and bringing top-notch sushi to the prairies. We're extremely
proud to be able to help support them in accepting payments and in how they serve their customers.