Husband and wife duo The Rural Routes – a name symbolic of their Maritime and Prairie lives together – are bursting onto the Canadian Country Music scene, driven by an undeniable chemistry, sultry vocals, rich guitar, and captivating stage presence…an experience that captures the true spirit of country music.
To say that music is in their souls is certainly an understatement. Born in Moncton, New Brunswick, Alesha has been singing on stage since the age of eight, with her debut performance being broadcast live across Atlantic Canada. A self-taught and accomplished vocalist, guitarist, and pianist, Alesha has appeared on various recordings for a number of East Coast artists and was an Atlantic Region Top Ten finalist on the smash-hit show Canadian Idol. Brendon is a self-taught guitar virtuoso, with the honor of being invited to audition for the Royal Conservatory of Music just one year after picking up the guitar. An idyllic lyricist, Brendon is also fluent in the language of the bass guitar, drums, and percussion instruments.
The Bondy's became The Rural Routes in 2016 and have been gaining music-momentum ever since. Their self-title debut album – independently produced and recorded by the duo – garnered immediate acclaim world-wide and is receiving radio-play in over 50 countries.
Their success has led them to share the stage with some of Canada's most-revered country artists as well. In only three short years, The Rural Routes have opened for Corb Lund, Gord Bamford, and Brett Kissel to name but a few and most recently performed to rave reviews as part of the '2019 Diamonds in the Rough' Showcase as part of Canadian Country Music Week during the CCMA's in Calgary, Alberta.
Fresh off recording new music with acclaimed producer Mark Troyer and some of the countries top musicians, the momentum continues to build with The Rural Routes recently being added 'remotely' to the Chengdu International Music Festival in China during the summer of 2020, broadcasting live to over one-million. Along with virtual festivals and showcases, the duo is poised to bring their music to audiences across the country as soon as possible.
2019 was certainly a break-out year for The Rural Routes, but with unmistakable talent and an unbridled passion to make a mark on the Canadian Country Music scene, 2020-21 promises to be bigger and better…the best is yet to come.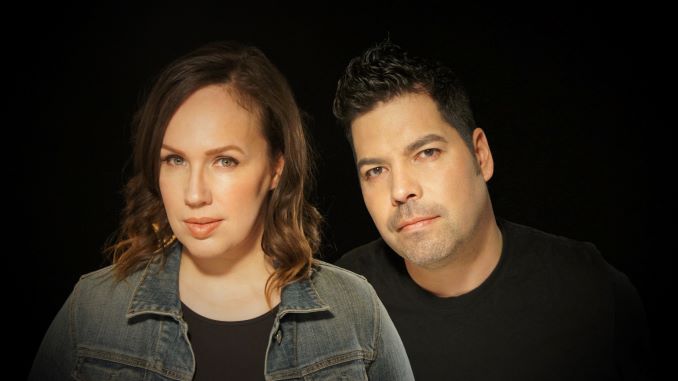 Name: The Rural Routes (Alesha & Brendon Bondy)
Genre: Country
Founded: 2016
# of Albums: 1
Latest Release: Sweet Spot (Single)
Latest Single: Sweet Spot
Latest Video:
Favourite Local Restaurant:
Brendon- Saltlik
Alesha- Ruth's Chris
Favourite band as a teenager:
Brendon- Green Day
Alesha- Live
Favourite band now:
Brendon- Corb Lund Band
Alesha- River Town Saints
Guilty Pleasure Song:
Brendon- Teenage Dream (Katy Perry)
Alesha- Seeing Other People ( Mackenzie Porter )
Live Show Ritual:
Brendon- Two beers before stage
Alesha- Quiet before hitting the stage
Favourite local artist:
Lyndsay Butler
Nose Hill or Fish Creek??
Brendon- Fish Creek
Alesha- Nose Hill
EP or LP?
EP
Early bird or night owl?
Both. Late to bed and early to rise!
Road or studio?
Brendon- Road
Alesha- Studio
Where can we follow you?
Any shows or albums coming up?
With the current climate, all of our live shows for the next 12-18 months have been put on hold or, have been cancelled. Soon though, with much optimism.