Kathy Bradshaw is an award-winning Canadian encaustic and oil artist and is known for her dramatic prairie skies, light-filled forests and soulful animal portraits. She works mainly out of her home studio. Once the base of her encaustic/oil paintings set, Kathy adds depth with additional mediums like oil sticks, charcoal, gold leaf, pastels, inks, shellac and even tar to her rich paintings. Her work is featured in many art galleries across Canada. Kathy travels across land and sea in order to work as a resident artist and artist mentorship, exhibiting across Canada and the US. From a young age, she was always sketching and drawing. An artist at heart, Kathy began her journey into the world of her chosen medium by taking a community art class at the age of 40. She went back to the University of Saskatchewan and completed her Bachelor of Fine Arts training soon after, and has since received many awards for her expressive paintings.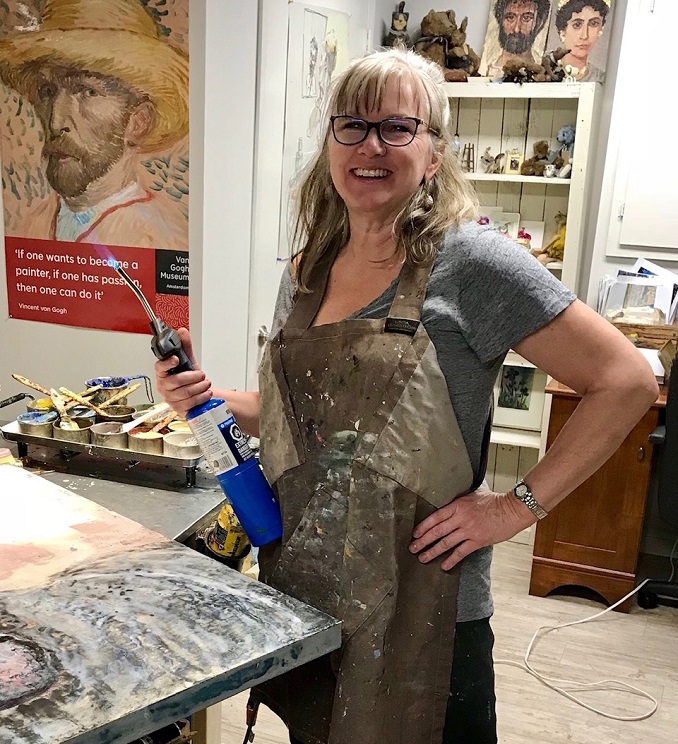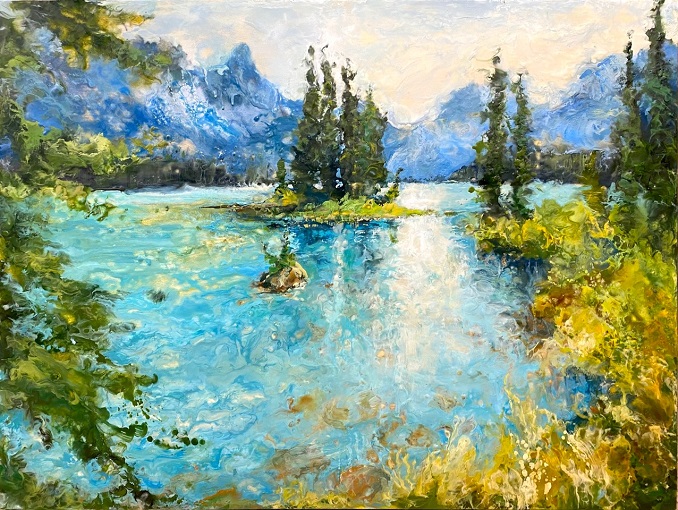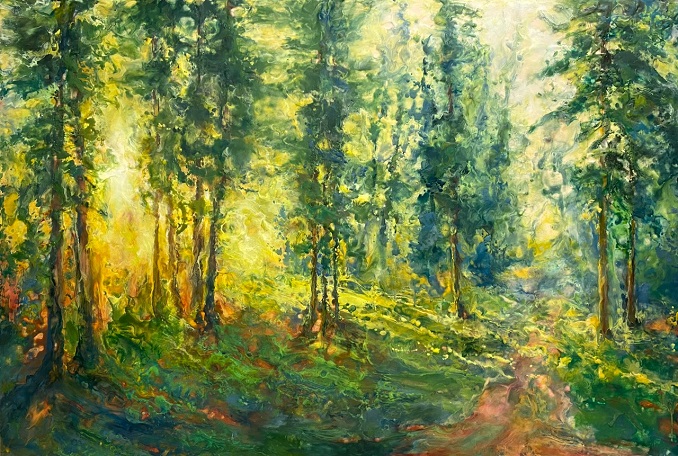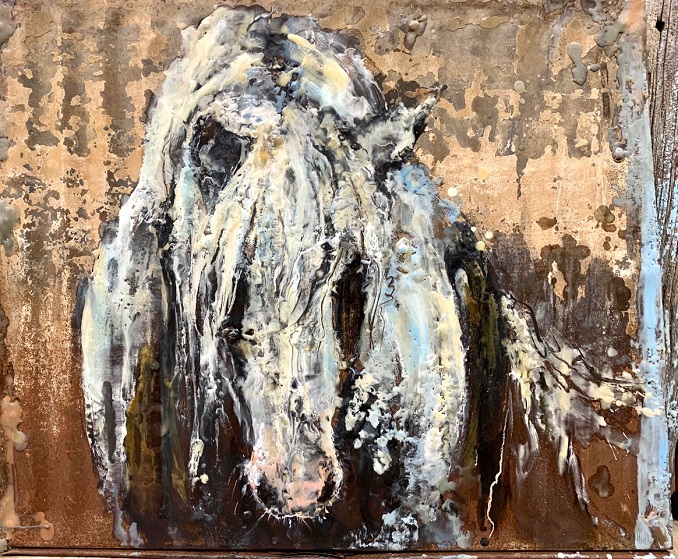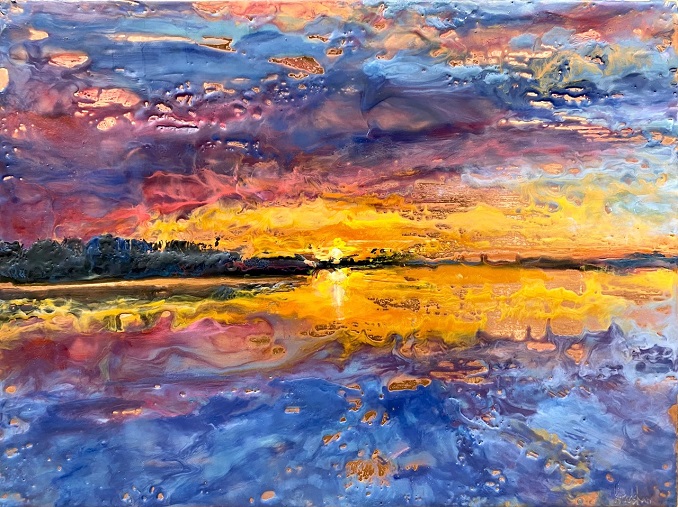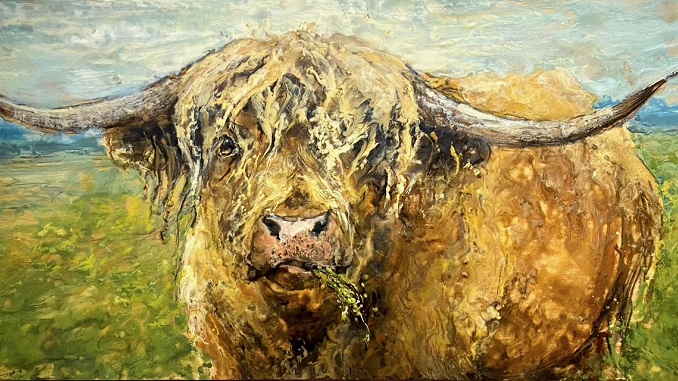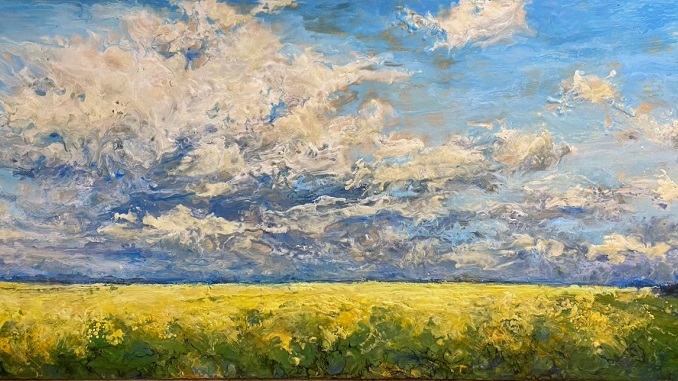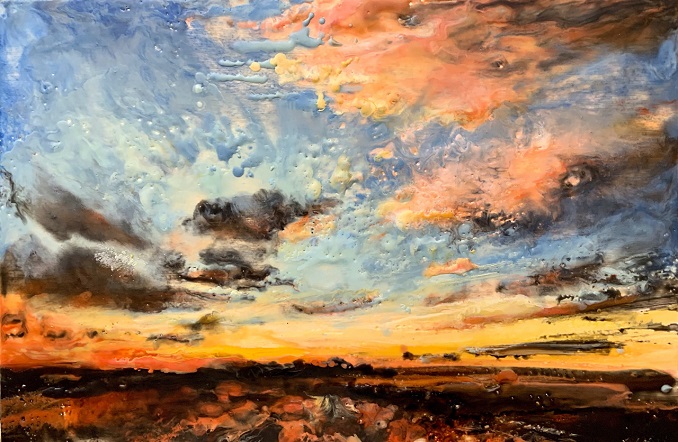 ***
Which 'hood are you in?
I work out of my home studio in Saskatoon and my work is represented by Webster Galleries in Calgary's SE Fairview area, across from the South Farmers Market
What do you do?
I am an encaustic and oil painter. Encaustic is an ancient medium, dating from 1000 BC, and is composed of beeswax, tree resin and pigment. My two major subject matters are landscapes and animal portraits.
What are you currently working on?
I have two international opportunities this fall. First is a two-week artist residency in France in August and second is a five-day encaustic retreat in Ireland in October. I also have a two-month solo exhibition at the Shurniak Gallery in Assiniboia, SK beginning in November.
Where can we find your work?
Website | Facebook | Instagram: Kathy Bradshaw Art & Kathy Bradshaw Portraits
My work is represented by seven galleries across Canada:
Calgary, AB: Webster Galleries
Canmore, AB: The Avens Gallery
Invermere, BC: Art on 9th
Victoria, BC: Gallery Merrick
Saskatoon, SK: Art Placement
Waskesiu, SK: Black Spruce Gallery
Saint John, NB: Trinity Galleries