My name is Julia MacArthur. I use Julia Roar as a stage name. I live in Okotoks, Alberta, but was born and raised in Edmonton. I moved to Calgary with my husband in 2005, Black Diamond in 2009, Turner Valley in 2013, and finally Okotoks in 2018. I have a heart for them all! I am a simple girl and truly enjoy small-town living. I love the outdoors and spend as much time as I can breathing in the beauty around me here in the Foothills. My music is a product of and a response to my surroundings: a collection, a conversation, and a conviction.
I've been a stay-at-home-mom for over 10 years now. Although I've been strumming the guitar and singing along in the comfort of my own home for years, songwriting and performing is a relatively new aspect of my life. To get in front of an audience and belt out something I wrote takes a bit of mental preparation, to say the least – but what a rush! I practised at open mics and open jams and worked my way up to performing at local festivals and markets. I kept writing songs and wanted to take the next step. I hired a producer in Turner Valley (lyxstudio.com) and he enlisted a few musicians that we'd jammed with before. My wonderful husband (most amazing man in the entire universe) forked out a whole lotta money (some family also added to the pot), my friends prayed with me like a million times, in-laws helped out with childcare, and "viola!", an album was born. I hope you enjoy "Mountain Gal" as much as I did making it. It has been a positive but nerve-wracking experience for a somewhat-nerdy introvert. An heirloom enterprise that turned into a crisis of identity and a journey of faith.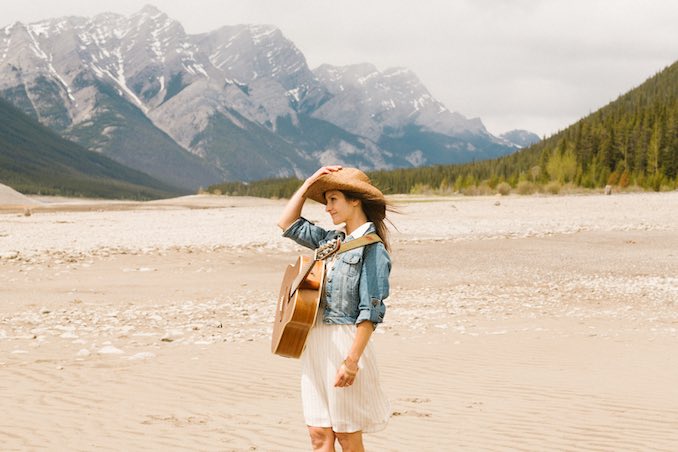 Name: Julia Roar, "A fresh, Country sound that's warm, inviting, and from the heart."

Genre: Country

Founded: 2018
# of Albums: 1
Latest Release: 'Mountain Gal', 2019
Latest Single: Hardworking Man
Favourite Local Restaurant:
Yokuzuna, Okotoks. I met my husband at a sushi restaurant in Edmonton, so sushi is always my favourite dining go-to.
Favourite band as a teenager:
Tragically Hip
Favourite band now:
Mercy Me
Guilty Pleasure Song:
"Seagulls!" (Stop It Now) – A Bad Reading of the Empire Strikes Back (on YouTube). My 10-year-old son loves it and I can't help laughing when he sings it in his Yoda voice.
Live Show Ritual:
Warm herbal tea, pray, vocal warm-up, pray, get out there!
Favourite local artist:
Deni Kobi, LYX Studio, Turner Valley (https://www.lyxstudio.com)
Nose Hill or Fish Creek??
Fish Creek
EP or LP?
LP
Early bird or night owl?
Night Owl
Road or studio?
Studio
Where can we follow you?
Website | Facebook | Instagram
Any shows or albums coming up?
Stay tuned!