Much like the glorious, deeply-stained colours that layer her paintings, my big sister's life is a vibrant and many-layered work of art unto itself. Together, as children, we faced a torrent of karmic destiny that has undoubtedly shaped each of our lives; artistic worldview included. That said, the well from which Eleanor Boyden draws her creative energy also holds an ocean of masterly training. Her work has a distinctly physical impact on me.
We were born and raised together in Alberta, where our mother, Doris, introduced us to quilting and knitting at an early age. The obligations of being a boy eventually winnowed that skill from my life, but fibre art was instrumental in shaping Eleanor's design sense, even though
she now uses acrylic paint on unprimed canvas instead of cloth and wool. She brought her skills to Calgary in 2007, along with her artist husband, Peter Potapoff, and their children, Katie and Ian. In 2017, at the youthful age of sixty-one, Eleanor made us all proud by completing her Bachelor of Fine Arts with Distinction in Painting from the Alberta College of Art and Design.
Eleanor and I share a deep love of family and friends and have forged a sublime connection through our long-time practice of SGI Nichiren Buddhism. It's especially heartening for me to know that Eleanor will continue to bloom, like a pure and beautiful lotus flower, artfully supporting and encouraging as many people as she can. I am delighted to be one among them.
Written by Ned Boyden – Brother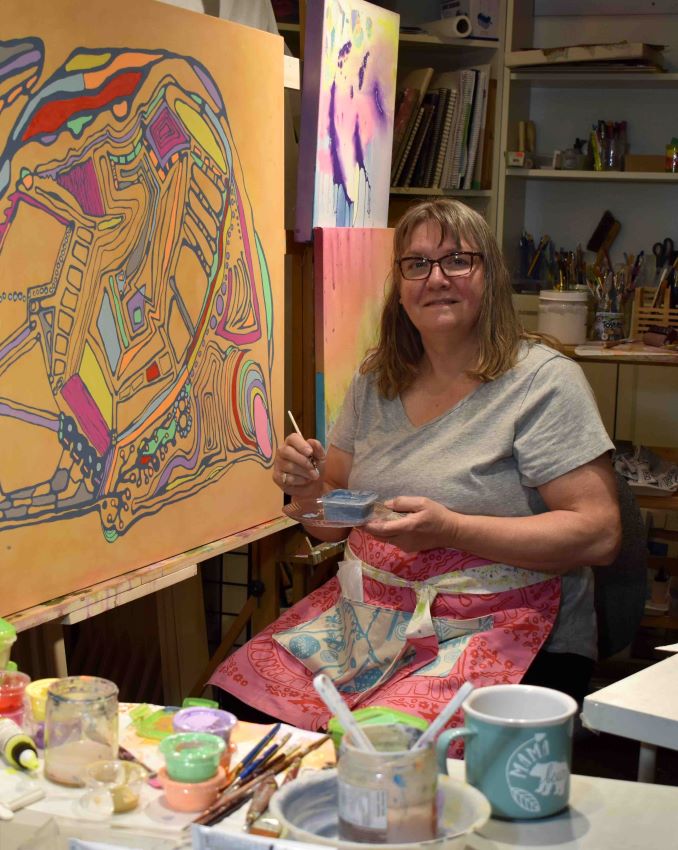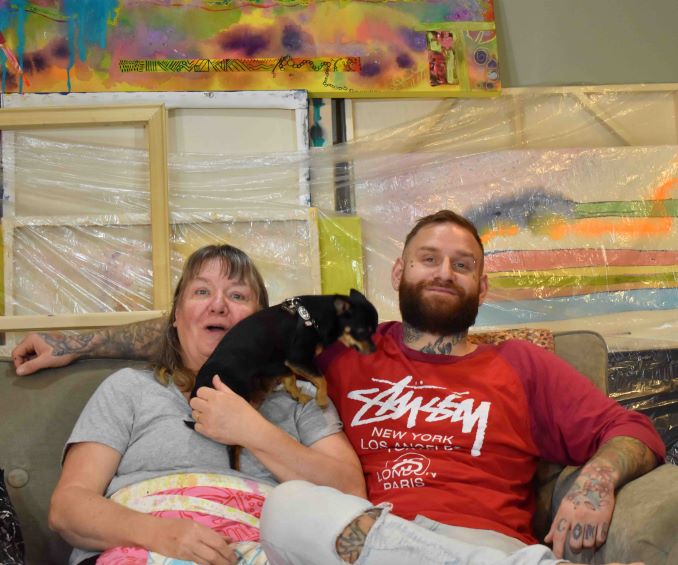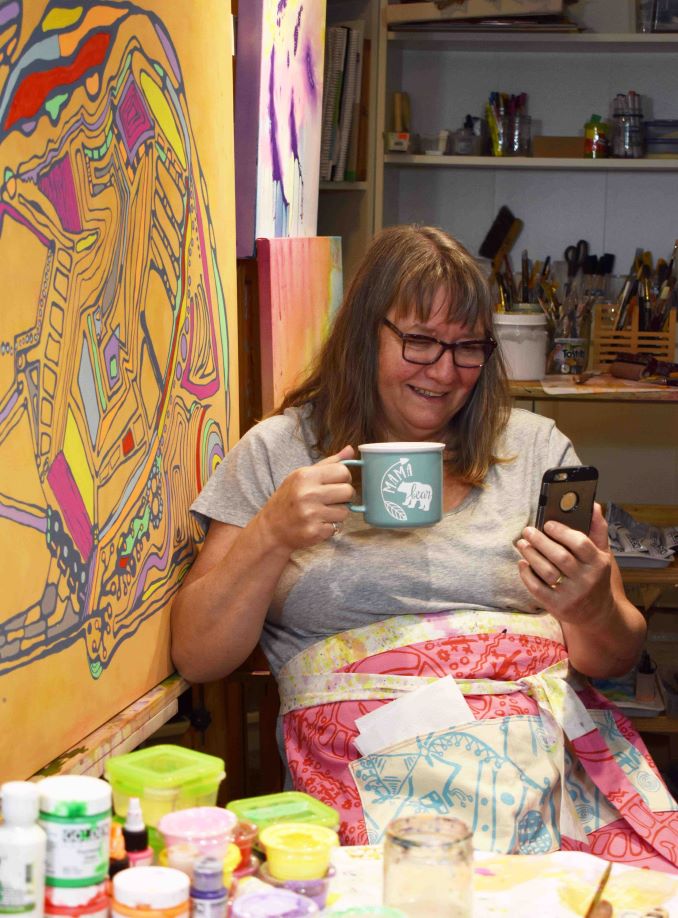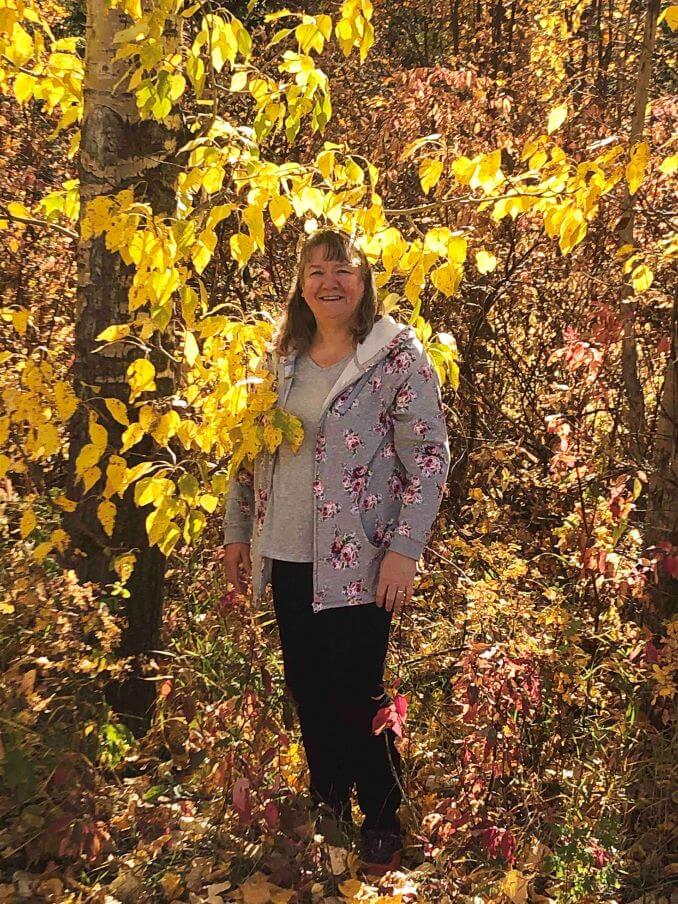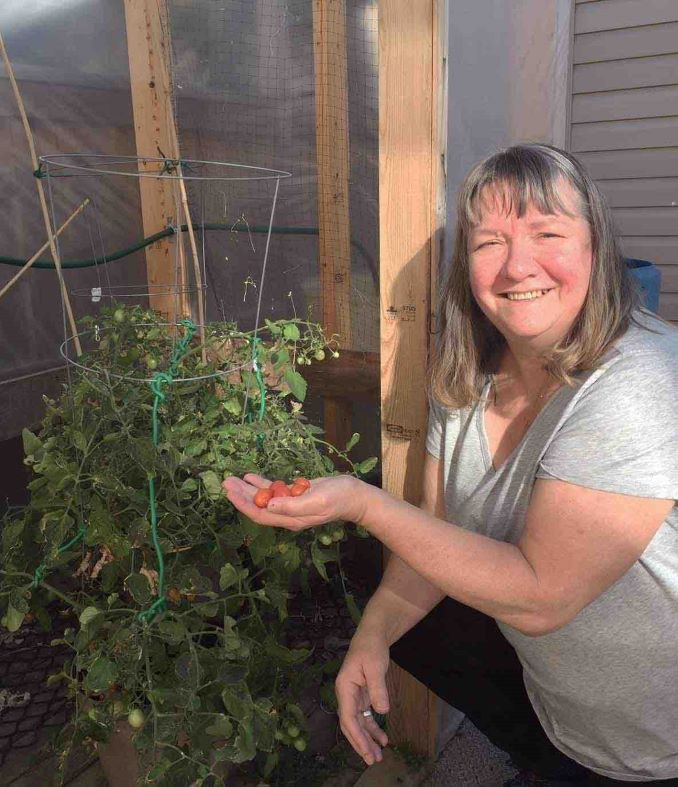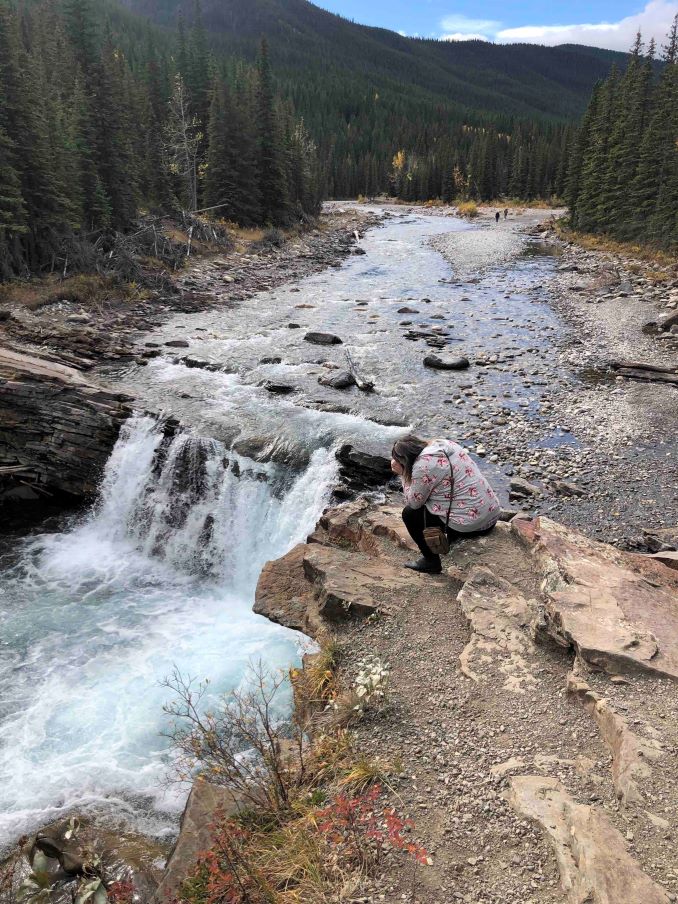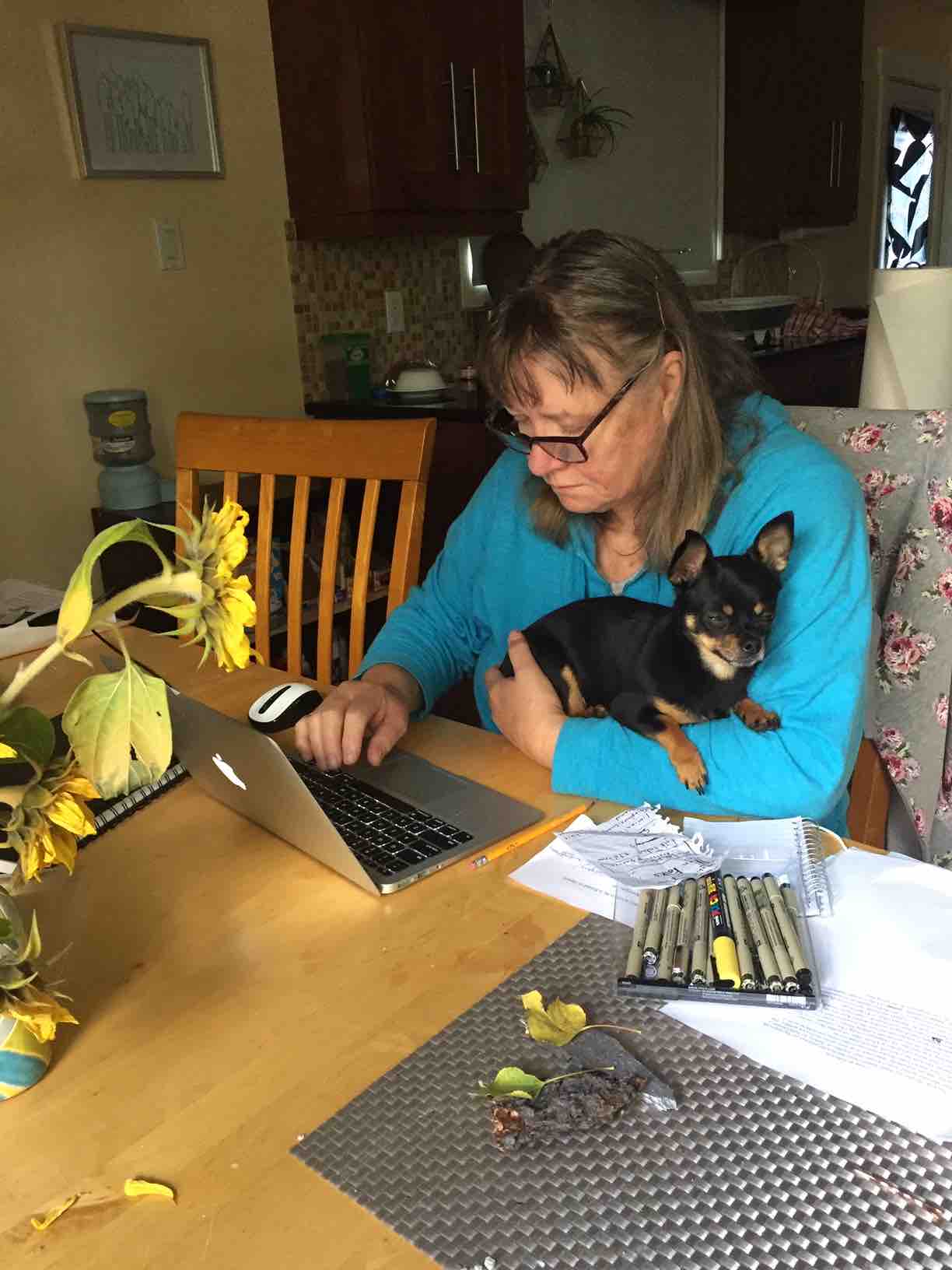 Which 'hood are you in?
Southwood SW Calgary AB
What do you do?
I'm a contemporary abstract artist. I work with a variety of mediums: acrylic paint on various substrates, mono-printing papers for collaging,
wood sculptures, and develop art products to sell online.
What are you currently working on?
At the moment I'm taking some of my sketchbook drawings and enlarging them so I can add the colours bringing them to life. I realized
that it will be better to complete this project on cradled panels and gift the one on the easel. Over the last few months, I completed two large
diptychs and a triptych on unprimed canvas and needed a change in my perspective.
Where can we find your work?
You can also find and purchase my work (and paintings from many other Calgary Local artists) at Art Match.