For Chester Lees, drawing and painting have been foundational in her whole life. Raised in Wales, she trained as a graphic artist. She began travelling the world with her military husband. She was accepted as a pupil by Chinese Master Fung Da and her work was included in the collection of Hong Kong Bank of America. After postings in Germany and England, Chester Lees arrived on the Canadian prairies which inspired her expansive open style of large landscape paintings, bordering on the boundary between realism and the abstract.
Her work is included in the collections of the AFA and the Defence Research Establishment, Suffield. She is also a member of the FCA and ASA. She has conducted art residencies in over 50 CBE Schools including several large murals. She has provided artwork for several Lionsgate movies such as Shooter, Reindeer Games, Neverwas, and The Jack Bull, receiving praise for work delivered on time exactly as requested. A recipient of Global TV's "Woman of Vision" award, Chester Lees also provides adult workshops and team-building training days for corporate clients. Chester Lees works out of her studio in Turner Valley where she is happy to give individual visits, by appointment.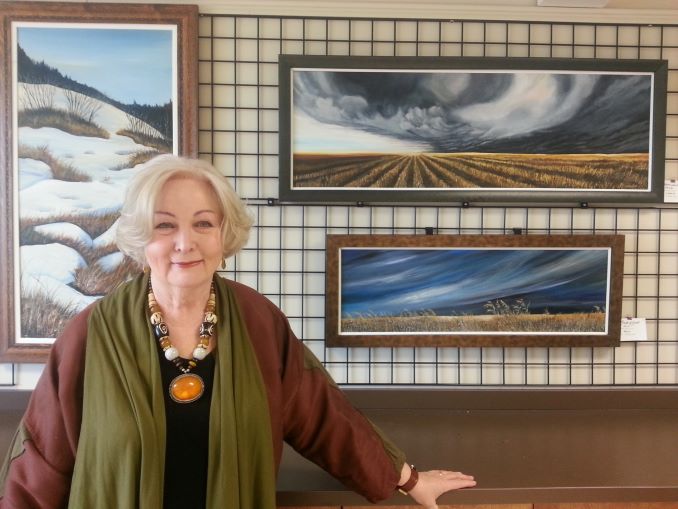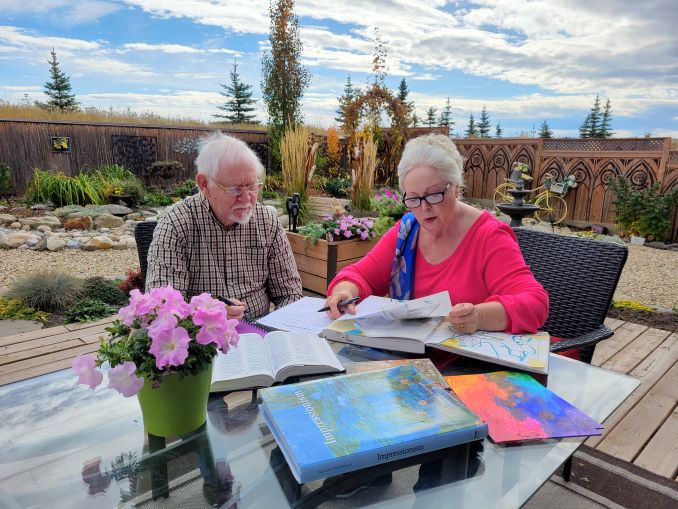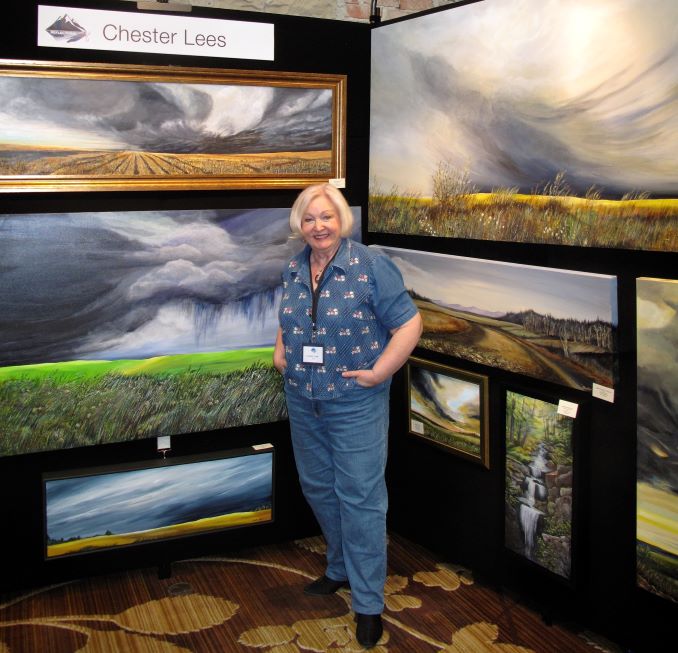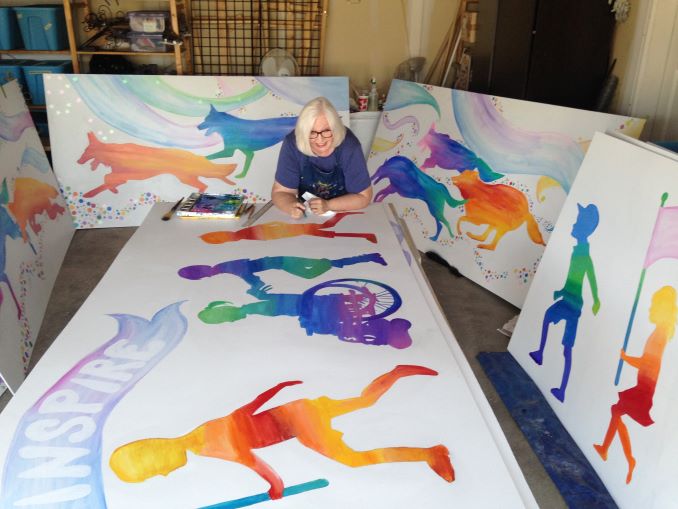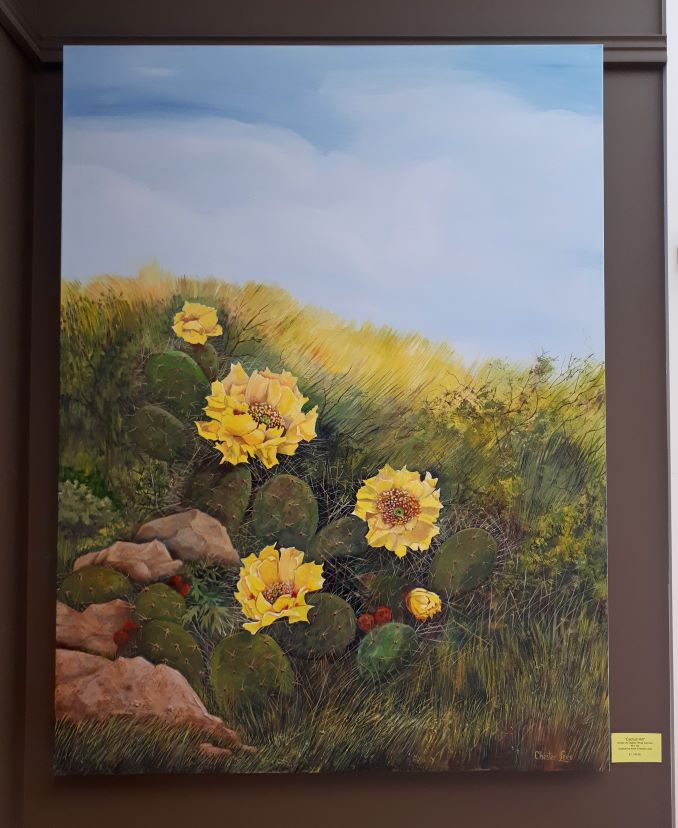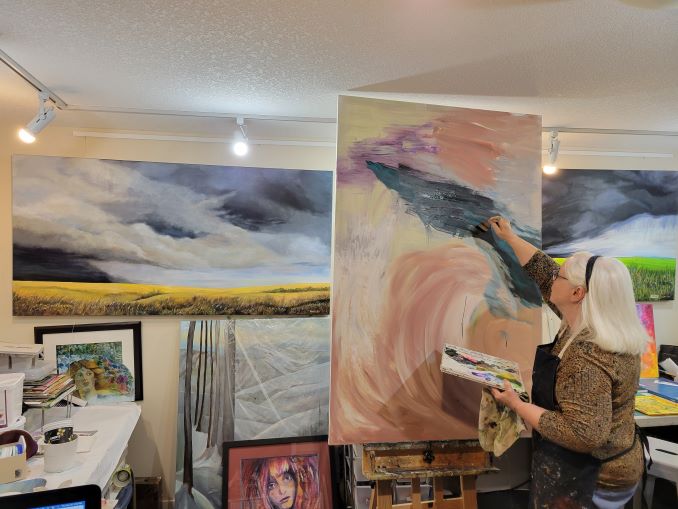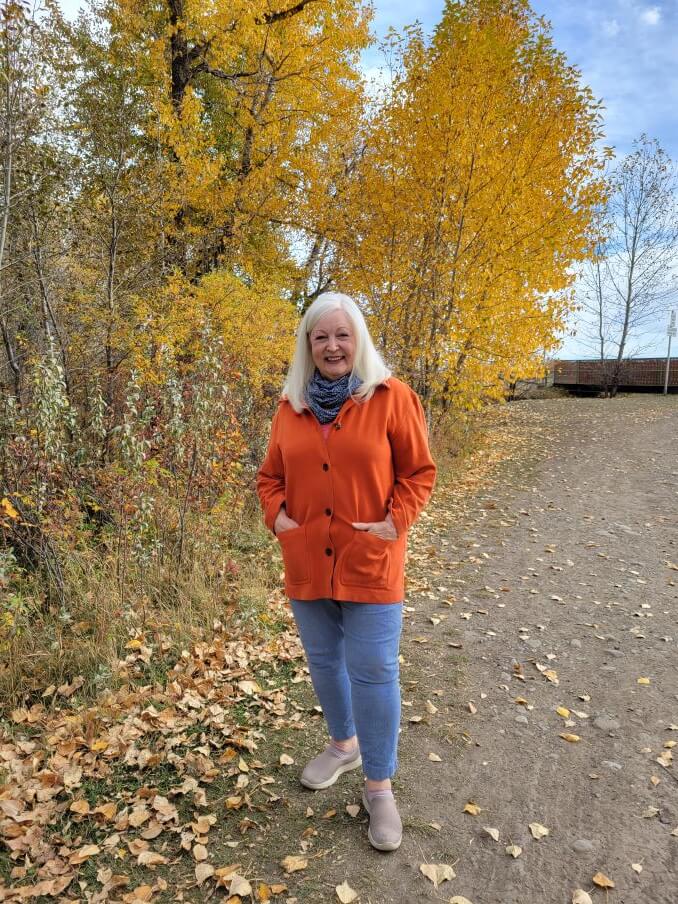 What "hood" are you in?
I recently moved out of the city to Turner Valley and am thriving in this artist-rich community with its mountain backdrop.
What do you do?
I create large landscape paintings with sweeping skies, mostly in acrylic, but also employ other mediums on smaller pieces of artwork. I enjoy facilitating custom painting workshops and team-building events individually tailored to specific requests.
What are you currently working on?
With my husband, I am developing workshops designed to give adults a greater awareness of the artistic spirit within. I am also creating a new series of paintings that move my work closer to the abstract.
Where can we find your work?
My work is displayed on my website. Private studio tours can also be arranged by appointment.
You can also find and purchase my work (and paintings from many other Calgary Local artists) at Art Match.