Cherish Violet Blood comes from a large family and hereditary Great Great Great Sacred Bear Woman who survived Baker's Massacre. We would not have existed without our powerful Woman Warrior grandmother Natoyikiyoaakii.
Cherish had her name chosen before she was born and her birthdate is significant to our family. I went into labor on March 3, 1981 and this date was exactly a year to the date my mother passed away. My first daughter, was born after midnight on March 4, 1981 she was born with two teeth meaning she was born an old soul. I named her Cherish Violet Blood after her grandmother whom she looked like. Being a new mother, learning from my first daughter she was different, special, and so sweet and funny.
I remember one special moment when Cherish was very young, sitting at the table eating breakfast. She called me, I walked to her and she said "Mom do you want me to go home?" kinda puzzled, I told Cherish "you are in your home", she stared right into my eyes and said, "no this is not my home, Chief Mountain is my home." She had a close brush with death when her appendix ruptured and this is probably why she asked me if she should go home to Chief Mountain, a sacred place.
As a mother who is an activist for Indigenous Rights and our Survival my children came with me and were educated on many levels of who they were and are as Niistiapiks (the real People). Cherish participated in our first peoples schools language programs and they learnt the Indigenous languages, they learnt Blackfoot, Cree, Tsuu T'ina, Okanagan, French, and Shuswap, Objibway, Odawa, this is what helped them to develop an ability to learn languages.
Cherish played basketball and attended Kainai High School where she excelled in her academic studies, though she often skipped math class. One day math teacher Ms. Stallard asked she and her cousins what they were up to and she knew they were gonna skip her math class. So she said "Well let us race to class, if you beat me you can skip." They ran and Ms. Stallard was at the blackboard when they entered the classroom. They went to math class and passed, and won the second Provincial Basketball Championship 1998 in Alberta. Cherish won the Provincial Allstar.
Cherish always had a talent for storytelling, playing games, acting with her cousins or whoever wanted to dance, play, sing. She is compassionate, creative and kind and always active in the community and has a collection of great friends. She always puts her heart into what she is doing and people love her for who she is. What more can a human ask for good health, good life, good friends and family and lots of laughter. This is my Cherish Violet Blood.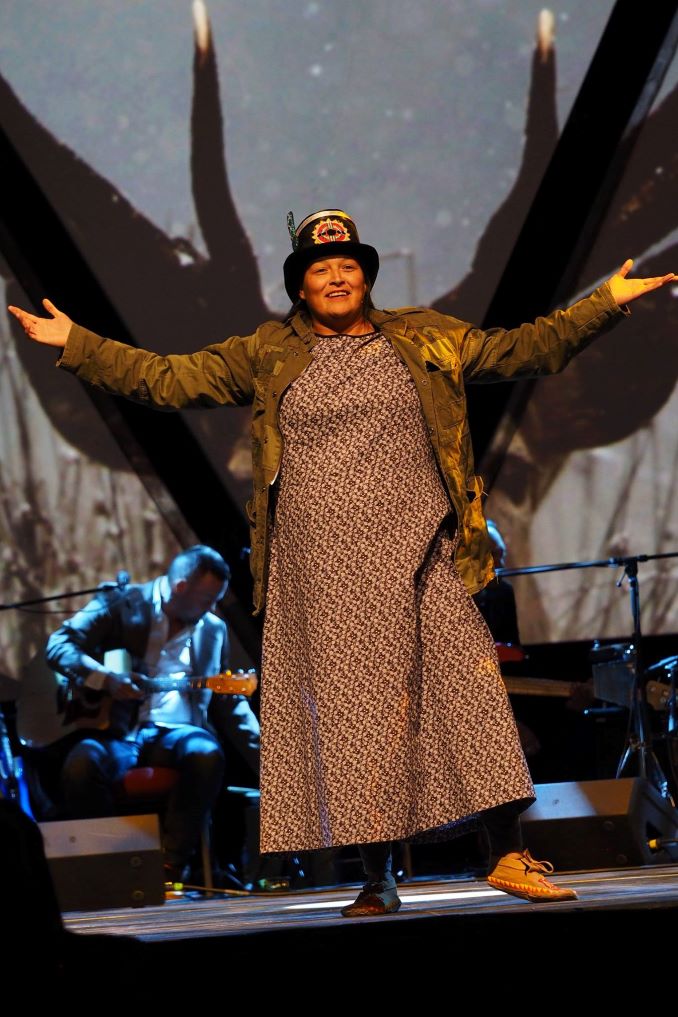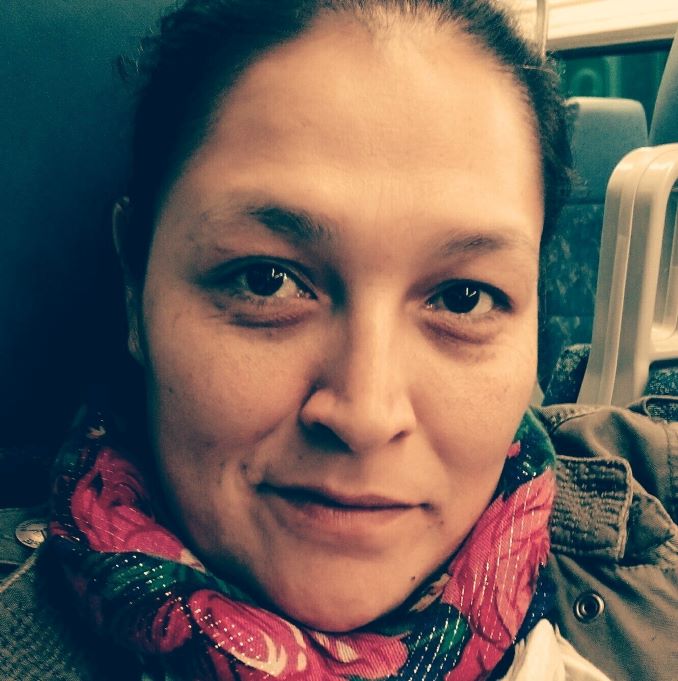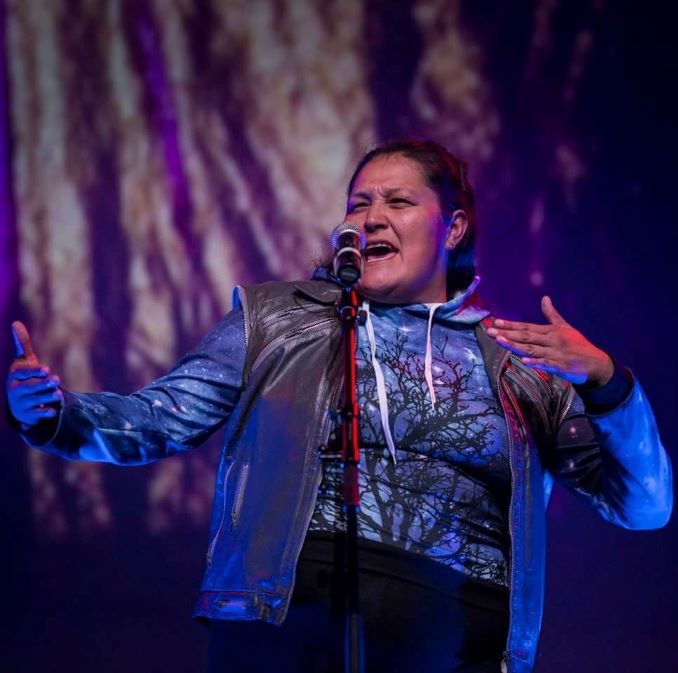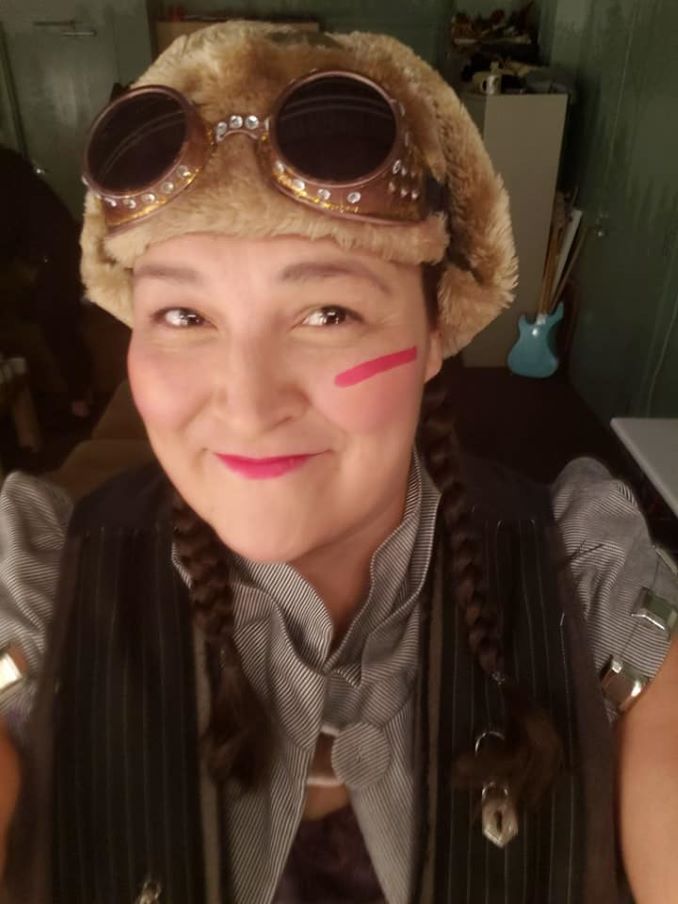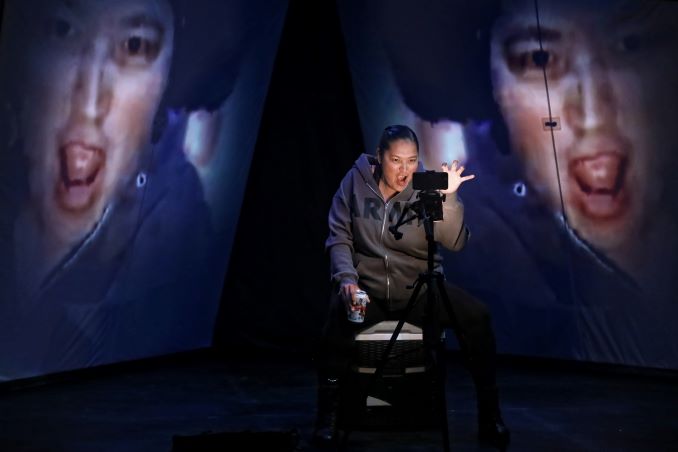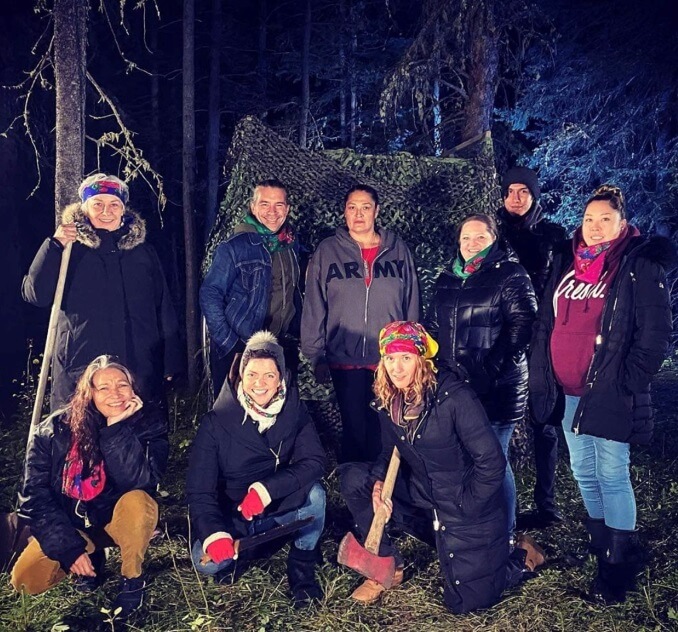 ***
What 'hood are you in?
I actually have all my vacations in Abbydale. I am though based in Toronto, but I'm a card carrying member of the Blood Tribe.
What do you do?
I am a performer and comedian and storyteller. A lot of my work has been in theatre but recently I have made the slow transition into film.
What are you currently working on?
I have just completed my first feature film called "SCARBOROUGH" should be released sometime next year. I have been working on the solo work Deer Woman written by Tara Beagan and directed by Andy Moro, for the past 4 years and have went to several different festivals and countries with this amazing work. I also have been working on my own solo work and other comedy projects.
Where can we find your work?
They are live streaming the filmed version of Deer woman from Oct. 4th – Oct.18th. you can go to this link for more information.