The music of Astral Swans is a spellbinding portal into the psyche of acclaimed Canadian songwriter Matthew Swann. As the first artist signed to Madic Records (an Arts & Crafts affiliate label helmed by Juno award-winning musician Dan Mangan), Swann's 2015 debut All My Favourite Singers Are Willie Nelson was described by Noisey as "a stark, beautiful project; one that embraces darkness rather than shying away from it." Astral Swans' sophomore album, 2018's Strange Prison (co-produced by Preoccupations' Scott Munro) earned even more widespread attention from Paste, Tiny Mix Tapes, and a live performance on CBC q, which highlighted Swann's singular talents at "grabbing listeners' attention and holding onto it."
In 2017, Swann re-entered the studio with Preoccupations guitarist Scott Munro, recording engineer Paul Chirka of the Calgary Philharmonic Orchestra, and Dan Mangan to create the songs that would become Strange Prison. Packed with swooning strings, shimmering keys, and spectral electronics, it continues Astral Swans' philosophical searching with both morbid humour and compassionate character studies. Released by a trifecta of international labels (Canada's Saved By Vinyl, Japan's Moorworks, and the Netherlands' Tiny Room Records), the album is a sonically exploratory and emotionally resonant collection of songs focusing on the nuances and absurdities of human existence.
Lyrically, Astral Swans' writing recalls the sly sarcasm of '90s indie-rock heroes Bill Callahan and Cat Power, the fragile intimacy of '60s folk singers Nick Drake and Sibylle Baier, and the inner world-building of Syd Barrett and Daniel Johnston. Swann credits the expressionistic sound painting of his songs with an unexpected inspiration from Sly Stone's early '70s drug-fueled recordings (There's a Riot Going On, Fresh), which he calls "masterpieces of weird production where nothing is used properly." The troubled characters in his songs (arsonists, pilots, prison builders, and Swann himself) may be capable of destructive behaviour, but he believes personal growth can only occur from honest admissions of our scariest inclinations. Challenge yourself but don't give in to the fear. Rip yourself up and start again.
The past five years have found Swann hitting the road from his hometown of Calgary, Alberta for a series of extensive tours across North America and around the world. Performing at house shows and on festival stages, he has shared bills with a laundry list of artists including Feist, Angel Olsen, Hayden, Colin Stetson, Julie Doiron, and Chad VanGaalen (producer of Swann's previous project Extra Happy Ghost!!!). In 2019, Swann continued his international travels with a series of performances throughout the Netherlands, Germany, and the Yukon. While touring has now been put on hold by COVID-19, Swann has stayed busy, hunkering down in his home base on a series of recordings planned for an upcoming 2020 release.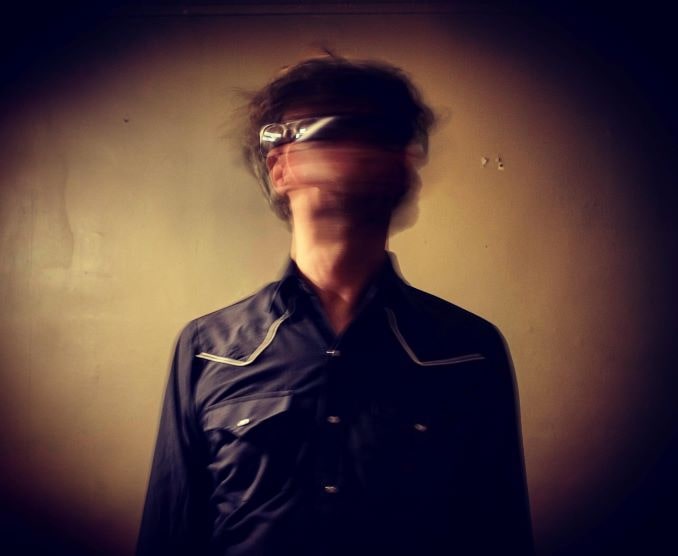 Name: Astral Swans
Genre: musical diary of personal failures
Founded: 2013
# of Albums: 2 LP, one 7", and a couple of singles
Latest Release: BIRD SONGS
Latest Single: BIRD SONGS
Latest Video:
Favourite Local Restaurant:
a couple of grams of shrooms ground up in a smoothie in my kitchen
Favourite band as a teenager:
Sly and the family stone, the pixies, supremes, fugazi, grateful dead, the cure, Beastie Boys, John Coltrane trio, 70's era Miles Davis, Alice Coltrane, ramones, bad brains
Favourite band now:
Freddie Gibbs & MadLib, different everyday
Guilty Pleasure Song:
The Police that killed Breonna Taylor are guilty of murder and they need to be charged accordingly.
Live Show Ritual:
late for soundcheck, derailing the performance with anxiety, keeping a brave stoic face
Favourite local artist:  
Cartel Madras
Nose Hill or Fish Creek??
Fish Hill
EP or LP?
Double ELP!
Early bird or night owl?
Night swan
Road or studio?
Mobile Studio on a long dark road to Money Town
Where can we follow you?
Instagram, Facebook, YouTube, Spotify, Apple Music etc etc
Any shows or albums coming up? 
Album in the works. Playing the Rockin for Covid Cats fest in my basement tonight. My Cat is the audience & promoter