Calgary's renowned local chef Julie Van Rosendaal worked with the Turkey Farmers of Canada this fall to bring Canadians a series of hearty and delicious turkey-focused dishes just in time for the holidays. Her butter turkey is a refined take on the classic Indian dish, delivering both comfort and satisfaction before the holiday rush hits.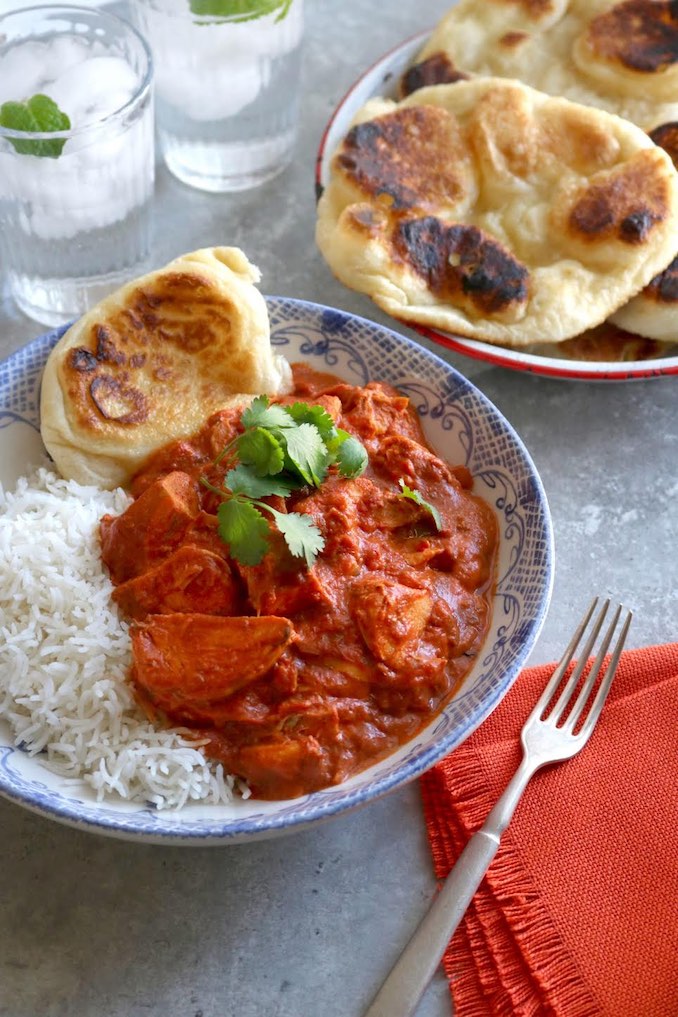 Her newest book, "Dirty Food: Sticky, Saucy, Gooey, Messy, Shareable" hit shelves on November 15 and is now available at local book stores and online.
Ingredients
-canola oil, for cooking
-1 onion, chopped or thinly sliced
-3-4 garlic cloves, crushed
-1 Tbsp grated fresh ginger
-1/4-1/2 cup chopped cilantro (including stems)
-2 Tbsp chili powder
-2 tsp curry paste or powder
-1 tsp garam masala
-1 skinless, boneless turkey breast, cut into bite-sized pieces
-1 28 oz (796 mL) can diced, crushed or San Marzano-style tomatoes
-2 Tbsp tomato paste (optional)
-1/2-1 cup heavy cream (35%) or full-fat sour cream
-salt and pepper, to taste
Directions
1. In a large, heavy skillet, heat a drizzle of oil over medium-high heat. Add the onions and sauté for 5 minutes, until soft. Add the garlic, ginger and about half the cilantro (I use the stems in the curry, then sprinkle the leaves on top) and cook for another minute or two. Add the chili powder, curry paste, garam masala and cinnamon and let them for a minute in the hot pan, until you have a thick, dark mixture.
2. Add the turkey and brown the pieces a bit on all sides – don't worry about cooking them through. Add the tomatoes and tomato paste, bring to a simmer and cook for 20 minutes, or until the sauce thickens and the turkey is cooked through.
3. Stir in the cream, season to taste with salt and pepper, and serve hot over rice or with naan.
Serves 4.