We recently spoke with Avalon Lukacs, founder of wellness brand Aura Inner Beauty. Aura Inner Beauty creates ingestible beauty products formulated with a balance of live and spore-forming probiotics, natural prebiotics, and antioxidant-packed superfoods to support beauty, health, and wellbeing.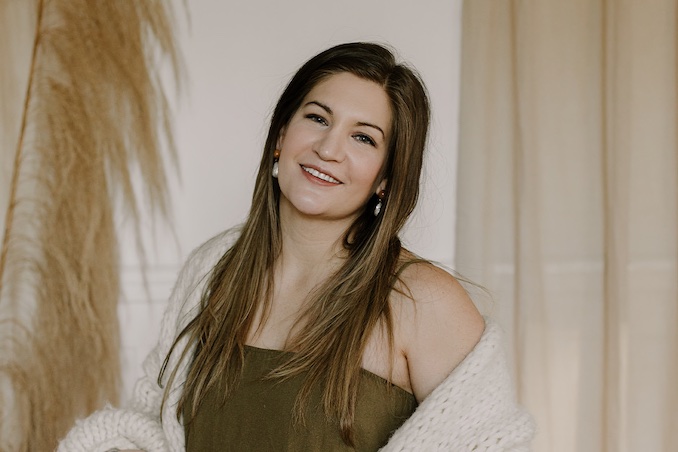 What is your business called and what does it do?
Aura Inner Beauty is a modern wellness brand that nourishes your beauty from within. We're building nutritional wellness with delicious supplements that embody the best of science and nature. We love creating unique one-of-a-kind products, the one's that you haven't seen before or seen in a certain way and that you can really swear by on your journey to greater well-being. Our innovative products simplify the journey to wellness and change your perception of supplements. That's why you won't find our products in vitamin stores or grocers, but instead beauty stores and boutique lifestyle stores — bringing wellness to the forefront of your self-care rituals.
Aura is redefining inner beauty by connecting your skin, body, and mind through elevated, holistic nutrition. It's not just what you eat, but more precisely what your body absorbs, which is we formulate with bioavailable nutrients and not synthetic vitamins, sugar, or other unnecessary additives, bringing you purity and potency that you won't find anywhere else. We've carefully formulated each product so you can take each one as its own a highly efficacious supplement or combine them together to elevate your whole wellness routine. Our restorative powders replenish key nutrients for your skin, body, and mind, collagen elixirs build and strengthen connective tissue, and omega drops are so pure that you can ingest it and use it topically.
What made you want to do this work?
I want to do this work because I want all women to feel their best, feel nourished, feel empowered, and feel beautifully themselves! I've learned in my own life that what I put out into the world starts with what I put into my body. That our health is truly non-negotiable and the greatest equalizer when it comes to the inner beauty of our skin, body, and mind. It's not about dieting, weight loss, or looking a certain way, but more about being comfortable in your own skin and embracing self-love, as your own inner beauty.
Aura Inner Beauty was inspired by my own journey after I suffered from my own skin issues in my mid-twenties — I spent four years trying to heal my skin with topical products but found nothing that worked for me. Despite eating well, exercising, and living a clean lifestyle, it wasn't until I discovered the power of supplements that I was able to finally heal my skin from within. . I truly had no idea that what you put in your body can also show up on your skin!
After all my struggles, I was inspired to help others suffering from the same issues, so I decided to do something about it. I knew I wanted to create products that do more than just help skin, I wanted to create products that improve overall wellbeing for whatever stage you're at on your own journey.
What problem did you want to solve with the business?
I want all women to feel their best, feel nourished, feel empowered, and feel beautifully themselves! I've learned in my own life that what I put out into the world starts with what I put into my body. It's not about dieting, weight loss, or looking a certain way, but more about being comfortable in your own skin and embracing self-love, as your own inner beauty. It's about filling in the nutritional gaps that many of us have and tending to your health first and foremost. That's why I pour my heart into formulating with high-quality ingredients derived from plants, not synthetic vitamins.
I truly believe that everyone can benefit from supplementing their diets with real, wholesome ingredients and that the power of plant-based nutrients is so much better than synthetic vitamins. But without a deeper connection or memorable experience, supplements often end up at the back of our medicine cabinet and we forget to take them. To inspire wellness as a lifestyle, we bring wellness to the forefront of your self-care rituals by creating memorable experiences and elevating wellness through holistic nutrition — an extension of your existing diets and something that is easy to make part of your daily wellness regimen.
Similar to the clean beauty movement, we know there is a better way and it starts with us — by creating truly nourishing products, inspiring wellness as a lifestyle, and empowering our community of women to make wellness a priority in their lives.
Who are your clientele/demographics?
Our primary customer is over 30 who understands the importance of investing in their health and wellness. We are hoping to change the perception of supplements — unfortunately, we usually don't start caring about our health until experiencing a problem. It's like sunscreen, you don't apply after being in the sun every day and getting a sunburn, but make it part of your self-care ritual by adding it to your daily moisturizer and preventing the sunburn altogether.
How does your business make money? How does it work?
We are a consumer product goods (CPG) company so we make money from selling our products through e-commerce (direct-to-consumer) and retail partnerships (wholesale channels).
Where in Calgary can we find your profession?
Our warehouse is currently in Airdrie, but you can find us on our online website, aurainnerbeauty.com, or some of our local retailers throughout the city.
What is the best question a prospective customer could ask a member of your profession when comparing services? Give the answer as well.
How are your supplements different than others?
You won't find our products in traditional vitamin stores or grocers that carry a wide range of products, but rather highly curated assortments in beauty retailers that are held to a higher standard. We use high-quality ingredients, exceptional formulations, and sustainable high-end packaging that you would expect of premium beauty products so that consumers make the connection between beauty and wellness.
Wellness and supplements can be tricky because there are so many different kinds, but most people are used to seeing pills or synthetic vitamins. We don't formulate our products with synthetic vitamins and instead use ingredients from nature because they are the most bioavailable, highly absorptive, and easiest to process by our bodies. We'd encourage customers to ask more questions because we'd love to tell them how different supplements can be!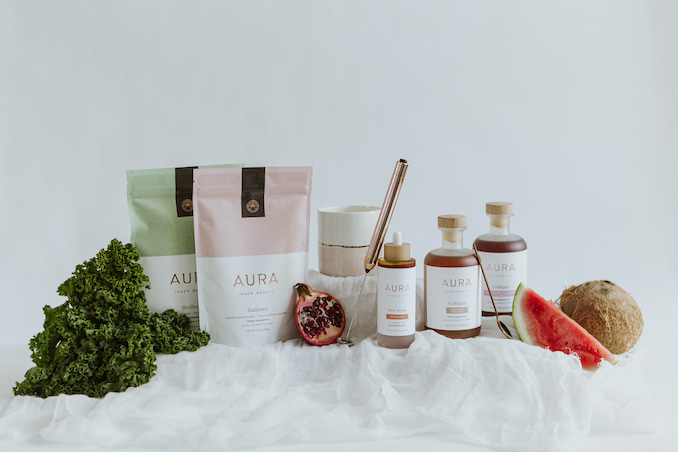 What is the best part about what you do? What is the worst part?
The best part of what I do is hands down our customers' experiences. Since our launch in 2019, we have some women that have been with us since the beginning, customers for over 2 years that absolutely love our products, reorder every month, and tell us that they just can't go without them. When I hear women tell me that they are in their fifties, struggled with acne for years and that our products have helped them for the first time ever, that's exactly what inspires me to keep doing what I'm doing, innovating in the wellness space and creating memorable experiences.
The worst part is shipping issues! Whether it's importing into the country or shipping locally, so many issues can arise that are completely out of your control.
PAY IT FORWARD: What is another Calgary business that you love?
Natology Skin Clinic – they were one of our first retailers to carry our brand! In their practice, they truly believe that an integrative approach to healthy skin combines healthy nutrition and lifestyle choices with science-backed skincare products and modern aesthetic treatments, which builds a strong and sustainable foundation for optimum beauty, skin health, and longevity. Natasha, the founder, is simply amazing at what she does and the sweetest human.