Meet Bonnie
Why, hello! I am Lady Bonnie. I'm an elegant and beautiful feline looking for a new palace from which to reign. I prefer not to share my servants with other furry creatures (please no cats or dogs) but I promise to shower you with my royal favor to make up for it.
I don't like to give my trust to just anyone (the humans here call me "nervous around strangers"), so you will need to earn my affection first. Once we get to know each other I shall bless you with affection – head bumps, purrs, rubs against your legs!
I don't really care for noise, so my new castle should be on the calm side, and I'd like my people to be teens or adults only, please. I'm feeling stressed here at the shelter, so don't be fooled if I seem like a bit of an ice queen when you visit. I am truly the sweetest and friendliest of monarchs, and I can't wait to go home with you!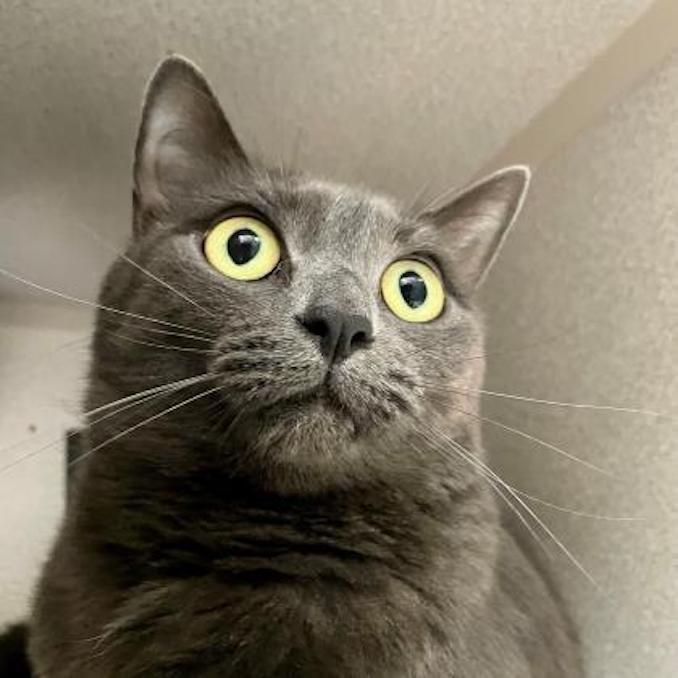 Animal ID 47738300
Species Cat
Breed Domestic Shorthair/Mix
Age 4 years 2 months 11 days
Gender Female
Size Medium
Color Grey
Spayed/Neutered Yes
Site Calgary Humane Society
Intake Date 5/12/2021
Bonnie is available for viewing at the Calgary Humane Society! Interested adopters are welcome to self-schedule for an adoption appointment using our online calendar here: https://chsadoptionappointments.as.me/schedule.php
About this column:
Each week we feature animals available for adoption from local shelters in the Calgary area with the hopes that our readers will assist in finding good homes for them. If you, or someone you know, has the resources to take care of one of these animals, please do get in touch with the appropriate shelter via the links provided.