The Calgary Flames target success in the upcoming National Hockey League season. NHL 2023 promises to be one of the most competitive and memorable in recent times, and Flames fans want to see their team back involved in the big games and winning titles. In the opinion of many followers and board members, it's been too long.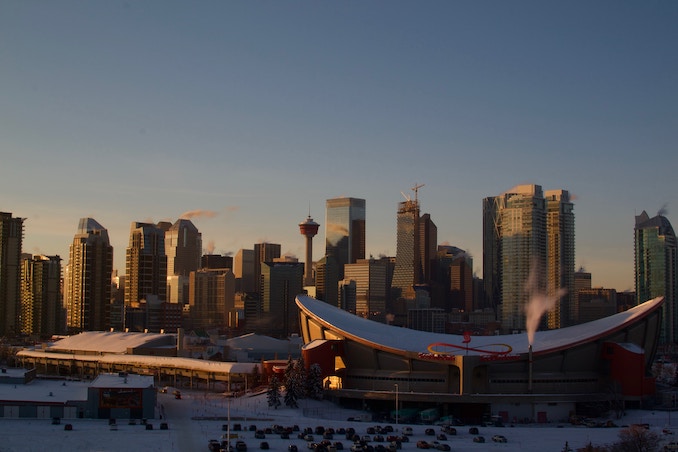 The world-famous team playing out of the Saddledome has rung the changes in pre-season, mixing things up at several vital levels, including the playing and coaching staff. Former assistant Ryan Huska becomes head coach, reported in the Canadian sports pages as a smart move. But will it pay off? Does Huska have the talent to turn things around at Calgary?
Only time will tell, but we can understand what to expect by researching this season's odds published by major online sportsbooks, including Bovada. But before you do that, let's look at some tasks awaiting the new head coach following his ambitious step up the ladder in professional ice hockey.
A painfully bare trophy cabinet
Calgary Flames boasts an impressive list of achievements, with the team entering the history books as a Stanley Cup champion, Conference winner, Presidents Trophy, and Division champion. On paper, that's impressive, but the gap between their last major honor continues to expand. It's a bitter pill to swallow, and many fans have already given up hope of seeing more silverware.
When taking a closer look at the awards won by Flames, it becomes obvious why many followers are disgruntled, to put it mildly. Their one Stanley Cup success, although not to be undermined, came back in 1989. The most recent Conference title was in 2004, and the Presidents Trophy 1989. But there is light at the end of the tunnel.
Flames won the Division Championship in 2022, bagging their first crown since 2019. That unexpected success would have added much-needed confidence to the ranks, encouraging everyone connected to the Saddledome to keep pushing ahead during the 2023/24 renewal. But what must the new head coach do to ensure a successful start to his reign?
He has plenty of work to get on with behind the scenes today if Huska is to ensure success on the ice. We focus on the three critical areas of the coach's to-do list and check how he's getting on with those tasks now the media spotlight has faded slightly.
Building a support network
A head coach is only as good as his backroom staff, and that's something Huska already knows too well. The Canadian-born former left-wing player has already been busy adding to his support network, bringing in the assistants and experts he knows, trusts, and is confident will help bring success.
Let's get to know some new faces that have already arrived in Calgary before next season.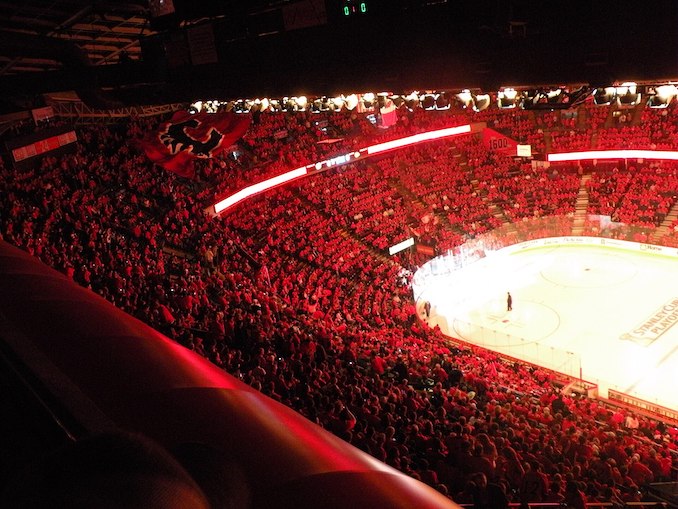 Marc Savard is the new assistant head coach, a former loyal servant to the Flames during his playing career. Savard's familiarity with the club and his relationship with the fans helped make the appointment as smooth as possible. Marc was the head coach at OHL side Windsor Spitfire and feels ready for the step up in grade and return to Calgary.
Dan Lambert is another coming in the door, and he already has a great working relationship with his new employer. Lambert and Huska worked closely together at Kelowna Rockets, and that partnership created success for the Rockets. They know each other's strengths and weaknesses, meaning they can hit the ground running in pre-season.
Cail MacLean is the last coach to go under the microscope, and we wouldn't be surprised if readers were already familiar with this name. Cail also worked with Huska at Stockton Heat and replaced his boss when promoted. Another successful partnership that has proven they work well together.
Make your predictions
How will Calgary perform this season? You can have your say today, although many fans may want to remain patient. Biding your time until the new faces get to work improving the squad and helping them gel is an intelligent move.
The 2023/24 NHL season begins in October and is the 107th edition of the much-loved ice hockey competition. Flames fans hope it's the year their team finally returns to the sport's top step.