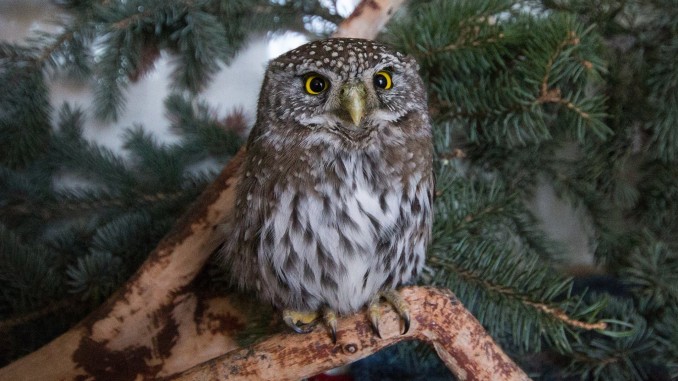 Part two in my series on outdoor-related professions looks at the work of Wildlife Rehabilitation Technicians at the Alberta Institute for Wildlife Conservation (AIWC). Recently I spoke with Holly Duvall, AIWC's executive director, about her work, the Institute, and the wildlife in their care.

The Institute has been operating since 1993 and is located northwest of Calgary, near the community of Madden, but serves all of southern Alberta. AIWC is a registered charity and non-profit society, as well as an accredited vet clinic through the Alberta Veterinary Medical Association. They are dedicated to admitting injured or orphaned wildlife, rehabilitating them, and eventually re-releasing them into the wild. It sounds simple enough, but there is a lot more that goes into the process than you could imagine. AIWC is managed by a team of wildlife biologists and technicians and is supported by two volunteer veterinarians. In addition, there are over 100 highly trained volunteers that lend critical assistance to all aspects of operation.

There is a full wildlife hospital on site, complete with a clinic, surgical suite, laboratory, x-ray room, and various cages and enclosures for their wild patients. Outside the hospital there are larger enclosures including flight cages for raptors (birds of prey), songbird enclosures, an ungulate pasture and corral, a waterfowl pen and pool, a shorebird enclosure, and various mammal enclosures.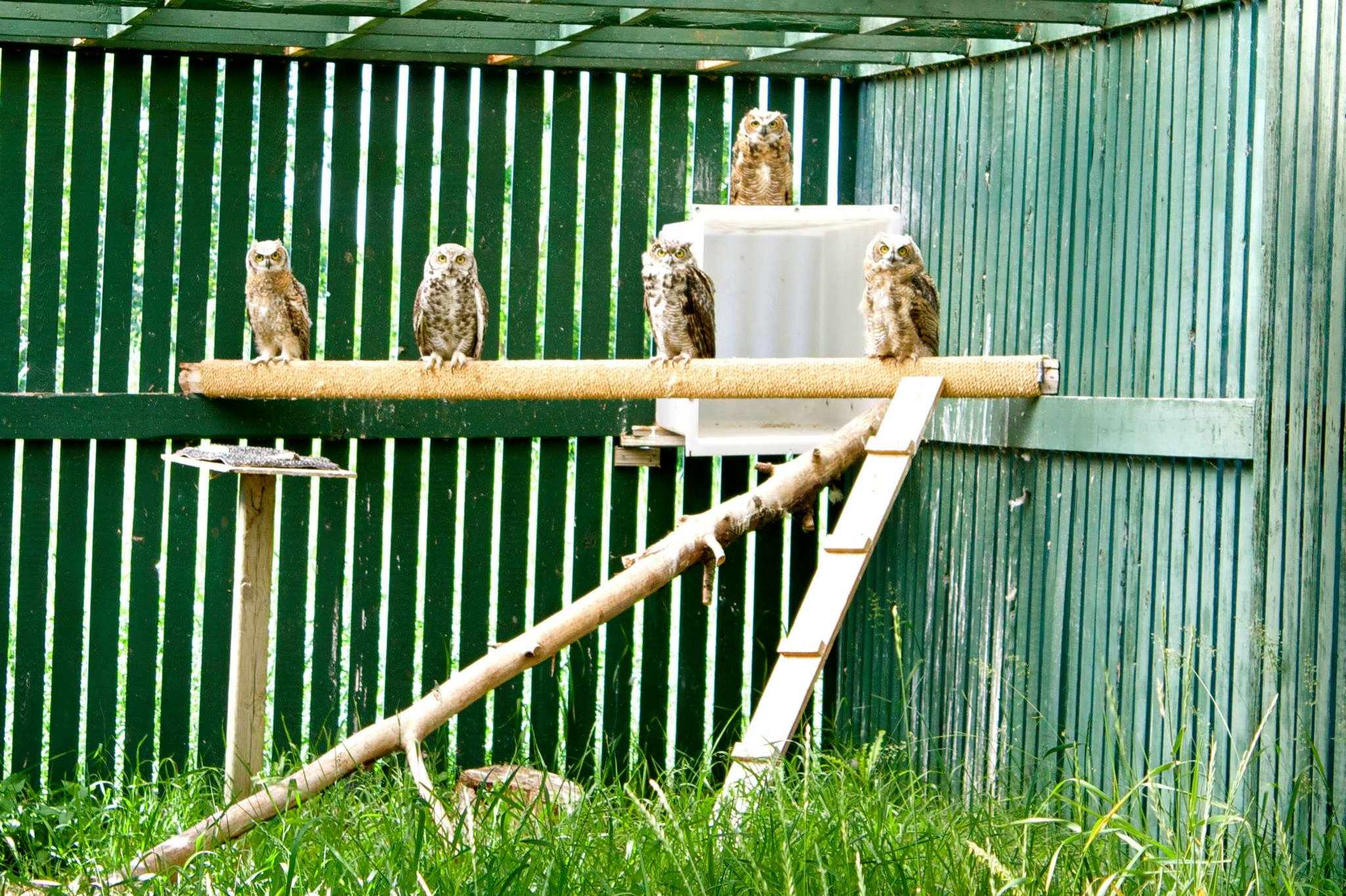 The Institute will admit native injured, orphaned, and contaminated wildlife of all shapes and sizes. The vast majority of their patients are the result of human activities. The most common causes of wildlife injuries include, window strikes, collisions with vehicles, contact with power lines, entanglements in barbed wire or fishing lines, attacks by domestic dogs and cats, and exposure to or ingestion of toxins. Unfortunately many of the orphaned animals arrive by "accidental rescuing", that is babies that should have been left where they were found. Many newborn animals are scentless, a natural defense against predators, and will be left alone for periods of time by their mothers, whose own scent could put them in harm's way. If you think you've found an orphaned animal, it's best to call AIWC's wildlife hotline (403-946-2361) to determine if it's truly been orphaned before moving it.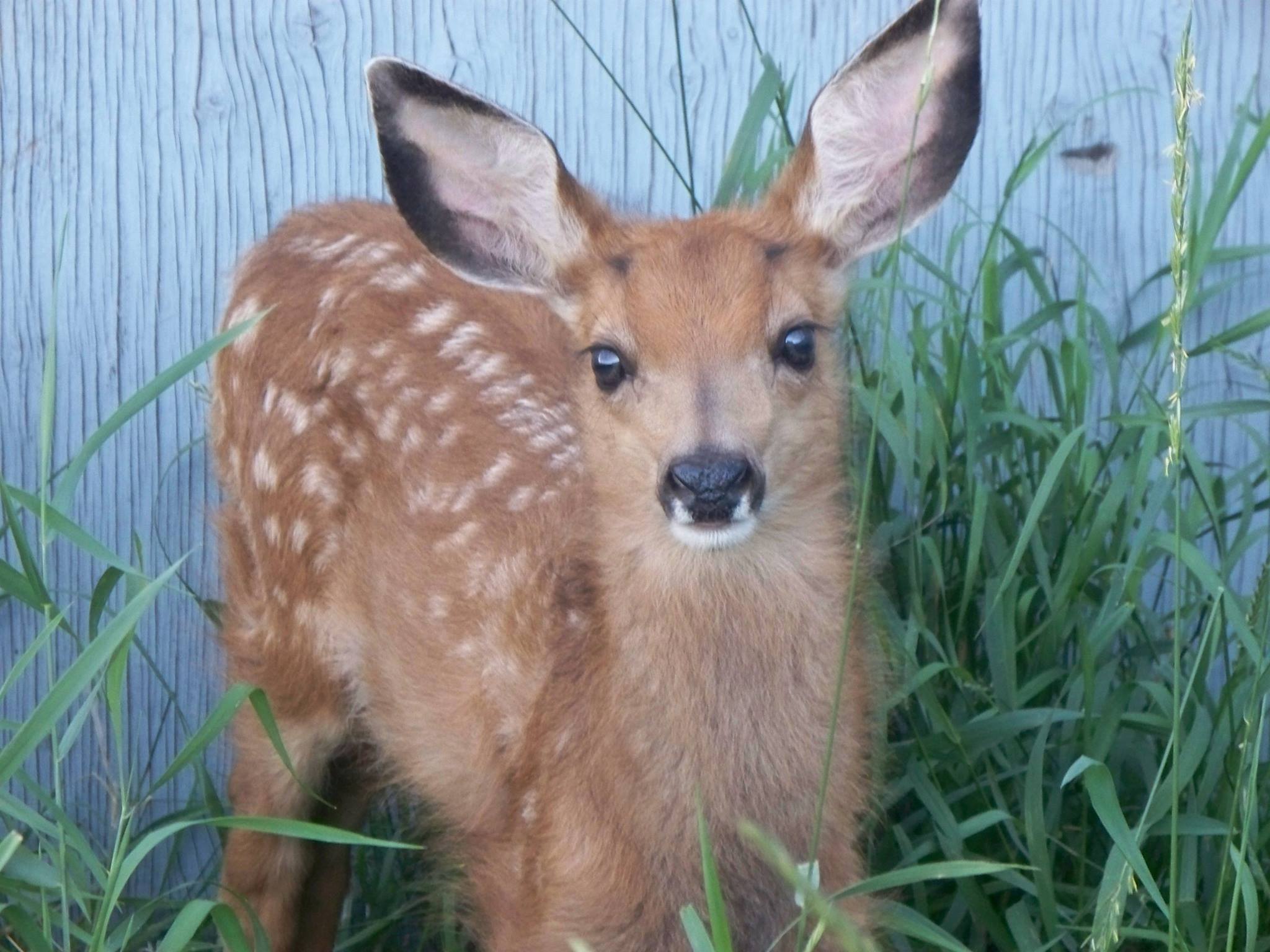 When an animal is admitted to AIWC they are given a full examination to determine the extent of their injuries. From there the staff and volunteers provide treatment and supportive care to each of their patients. As one would expect, each animal has their own distinct diet in nature and AIWC tries to match that diet as closely as possible during their stay. Quite often orphaned animals must be taught to forage or hunt for food; skills their mother's would have passed on to them. This responsibility now lies with AIWC's staff, otherwise the animal won't possess the skills needed to survive once released. As the patient makes progress, either growing, gaining strength, or healing from injuries, they will be moved to one of the outdoor enclosures. This allows the animal to properly acclimatize to the weather and further condition its body as it comes closer to completing the rehabilitation process. Often the volunteers that have worked closely with an animal get the opportunity to release it back into the wild, once it's strong enough to do so. If possible, the animals are released back to the same area they were found, but if not, an appropriate habitat is chosen giving each animal the greatest chance of survival. A fitting end to a long, careful process!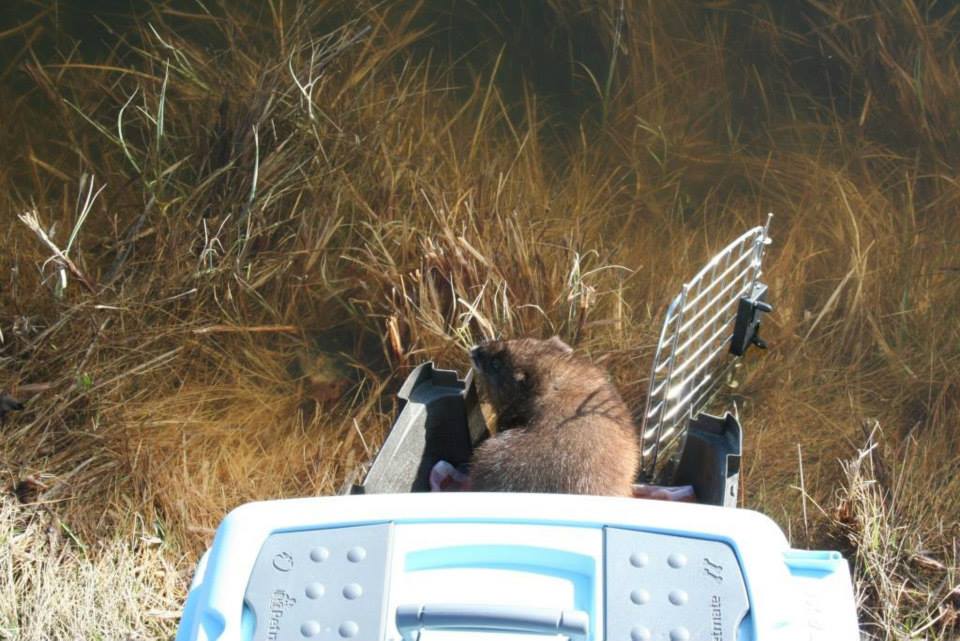 Unfortunately, not all of the animals are given such a happy ending. Some of the animals that end up at AIWC have to be euthanized due to the extreme trauma of their injuries or were unable to be released. Griffin, a Red-Tailed Hawk, and Gulliver, a Striped-Skunk, are two critters that weren't candidates to be re-released, however they were spared euthanasia and became AIWC's education ambassador animals. Both have visited classrooms across southern Alberta, spreading a message of appreciation and respect for our wild neighbours. There are also restrictions, laid out by Alberta Environment and Sustainable Resource Development and Canadian Wildlife Services, on which species can be rehabilitated. In Alberta, no facilities are permitted to rehabilitate Wolves, Black Bears, Cougars, or Bobcats.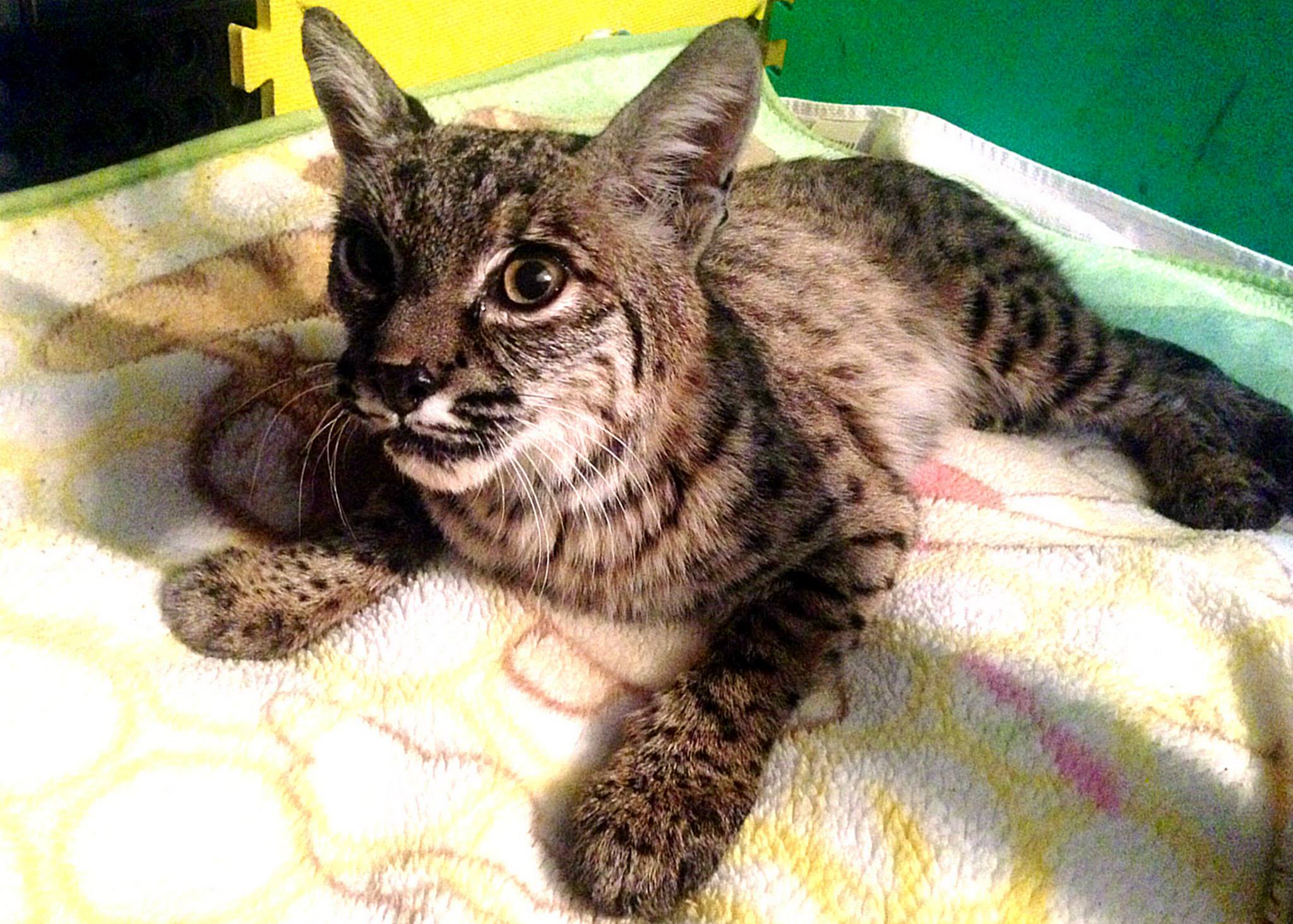 You may be asking yourself just how many animals can possibly be treated in one year. Well, the numbers are pretty staggering. In 2014 alone AIWC admitted 1,637 wild animals and helped hundreds more through consultations and assistance with the public. Birds made up the largest percentage of AIWC's patients, accounting for 83% of all the animals admitted in 2014. Mammals made up the other 17%, as there weren't any reptiles or amphibians in their care last year. Those numbers are likely to change in 2015, however, as there was an injured Tiger Salamander at the Institute when I visited last month. In addition, they fielded over 5,000 wildlife-related phone calls and presented to more than 3,600 members of the public. During peak season (June and July) AIWC could have between 200 and 300 animals in their care, each with their own set of treatment protocols and feeding and handling requirements. Throughout their history, AIWC has admitted over 130 different species, so they are more than qualified to handle the needs of a wide variety of wildlife. They have to be prepared for anything as it's unknown just what will arrive at their door.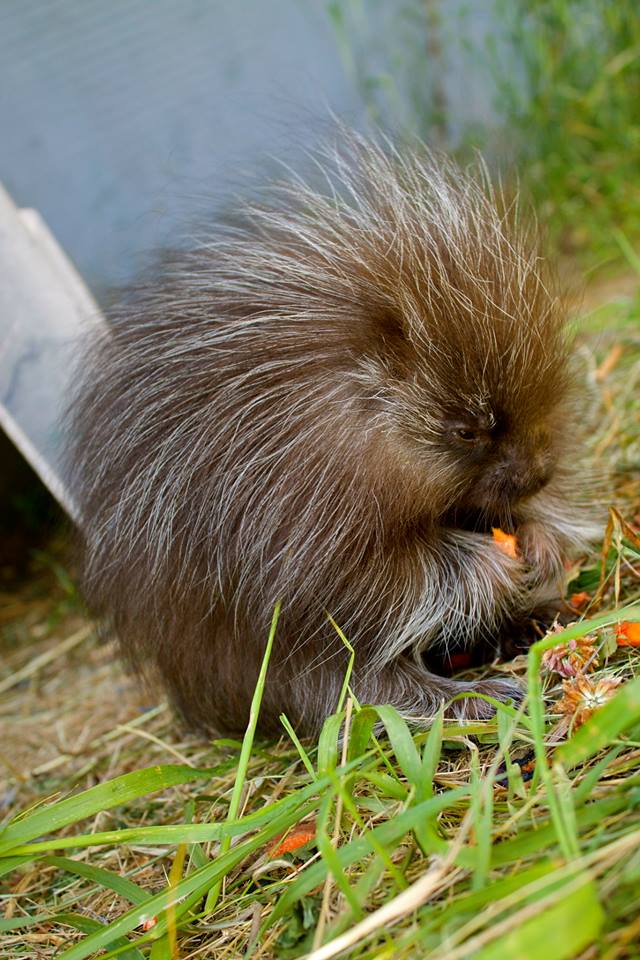 In addition to AIWC there are six other rehabilitation centres spread across the province. The Cochrane Ecological Institute (CEI) and the Calgary Wildlife Rehabilitation Society are two that AIWC works closely with to provide the best care for their wild patients. An example of this mutual relationship would be if AIWC had a lone fox kit in their care and they learned that CEI also happened to have fox kits, AIWC could transfer their fox to CEI so the kit could be raised with members of its own species.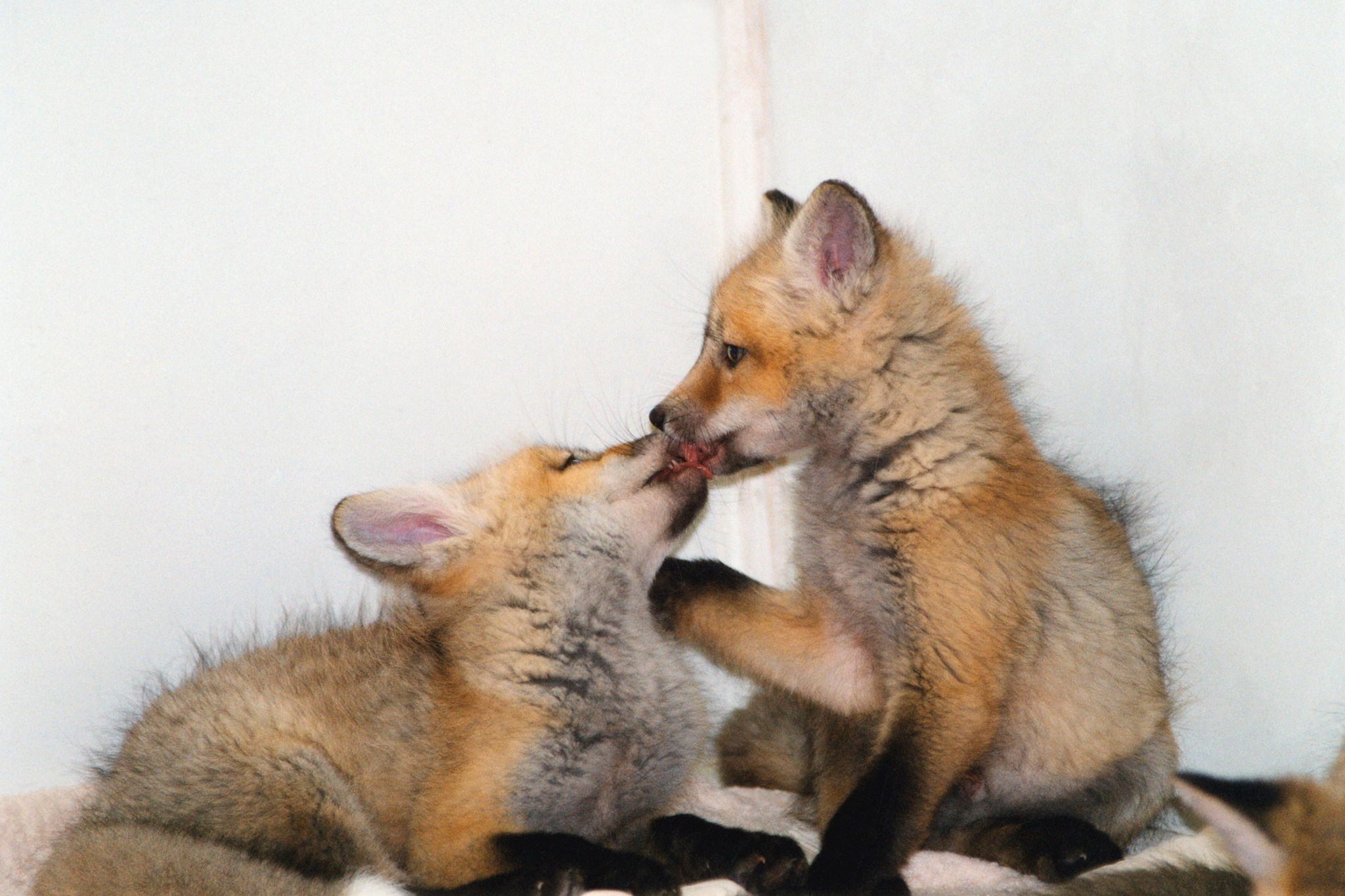 The work of AIWC's staff and volunteers is unheralded, yet so very important. They speak for those that cannot advocate for themselves. Many people question the decision to rehabilitate wild animals, arguing to let nature take it's course, but when injuries are caused by unnatural things it's our responsibility to get involved. As a non-profit organization, AIWC rely's solely on donations in order to operate. There are many ways to support the work of AIWC's dedicated team. Please visit their support page to learn more. They also have an ever-growing wish list of items that are vital to continuing operations. For additional information or to stay connected please visit their website, 'Like' them on Facebook, and follow them on Twitter and Instagram. For further information about rehabilitating wildlife in Alberta please visit the Alberta Wildlife Rehabilitators' Association website.
I would also like to take this time to thank Holly Duvall for all the great information and the wonderful tour of AIWC's facility. Without you this story wouldn't have been possible!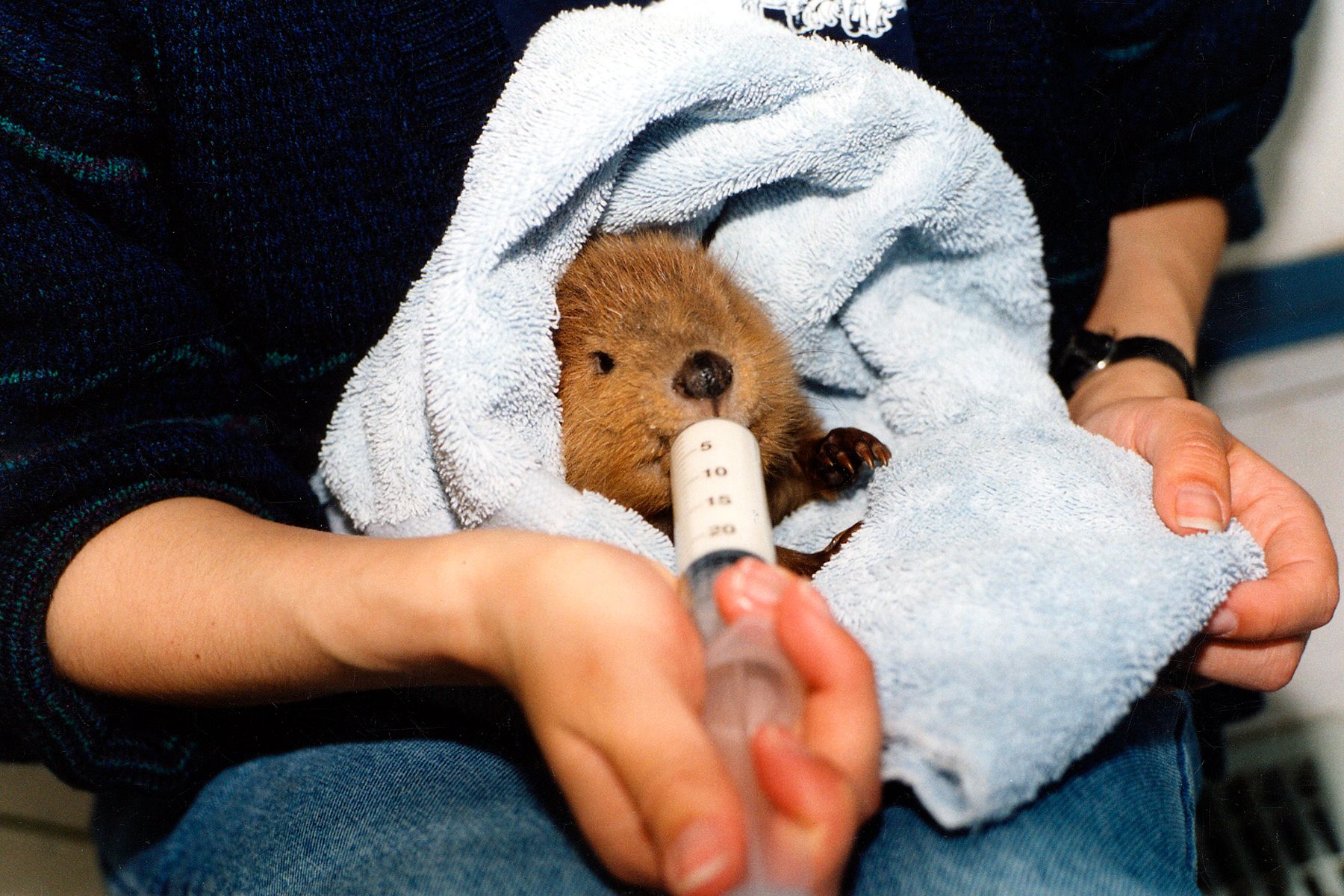 ***
About this column:
Wild Jobs is a running series that focuses on people in outdoor-related professions. It provides a brief snapshot of their career and the duties that it entails. Please see my previous post, Wild Jobs Part One: Wildlife Biologist to learn more.
*All photos that appear with this story were provided by the Alberta Institute for Wildlife Conservation.