The importance of gambling licensing
Due to the scale of the gambling industry, and the money available, it is vitally important that the industry is regulated correctly. In the early days of gambling in North America, criminals and sophisticated criminal gangs would use Las Vegas casinos to generate obscene profits and launder their ill-gotten gains.
Thankfully, this isn't the case anymore, and many of the top casinos in Las Vegas are run by corporations that pay billions of dollars in tax annually. In addition, the introduction of online casinos such as Gambleontario.ca,  has added a new layer of security, as all transactions are electronically monitored and verified for security purposes.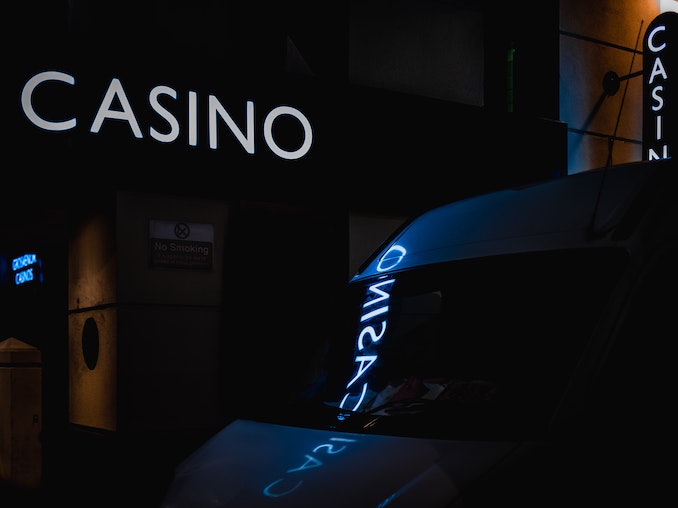 Their influence dwindled as law enforcement and central governments began to clamp down against these gangs. Introducing effective measures to stop criminals from being so successful in this sector is one of the best examples of how regulation has helped an industry prosper while removing the influence of criminals.
Casinos required proper legislation to ensure the industry could function adequately as a successful and legitimate business without any criminal influence.
Is online gambling legal in Canada? What's the deal
As long as the online casino you're using isn't situated inside Canadian borders, you can use it to gamble on. However, many large online casinos will have a solid and influential presence in multiple regions, so it is always best to check.
Canada has a strict set of rules regarding online gaming, which can vary from region to region, so it is always advisable to check before you begin gambling. The Ontario Lottery & Gaming Commission (OLG) is the overseeing body that regulates online casino gaming in the province of Ontario.
Online gambling regulations by province
Alberta
The Alberta Gaming, Liquor and Cannabis Commission is responsible for licensing and managing gambling providers in Alberta. The legal gambling age is 18 in this province, so anyone travelling to Alberta must abide by these provincial laws.
British Columbia
Gambling is regulated by the Gaming Policy and Enforcement Branch of the Ministry of Finance of British Columbia for people aged 19 and over.
Manitoba
In Manitoba, similar to Alberta, you can legally gamble at 18 at online gambling sites. However, the Manitoba Liquor and Lotteries Corporation must regulate and sanction them.
New Brunswick
In New Brunswick, The Gaming Control Branch of the Department of Public Safety regulates the market for gamblers aged 19 and over. Gamblers can bet at offshore casinos if the operator doesn't promote their service within this province.
Newfoundland and Labrador
Newfoundland and Labrador works differently from other provinces as they do not have land-based or online casinos. The regulatory gambling body is The Consumer Affairs Division for NL.
Nova Scotia
Nova Scotia's Alcohol, Gaming, Fuel and Tobacco Division regulates gambling in the province for gamblers aged 19 and over.
Ontario
As of April 2022, the local authorities of Ontario expanded their regulations and made online gambling accessible to all residents over the age of 19. The Ontario Lottery and Gaming Corporation is the main regulatory body.
Prince Edward Island
Online gambling is available through the gambling platform regulated by the province. The Prince Edward Island Lotteries Commission is the provincial regulatory body in this region.
Québec
In Québec, adults aged 18 and over can gamble via offshore sites. Additional services are offered through Loto-Québec, a local gambling platform.
Saskatchewan
In Saskatchewan, you can gamble on offshore online gambling sites regulated by the Saskatchewan Indian Gaming Authority for all residents over the age of 19.
It is always best to check the specific gambling rules in your region on a regulated website to know what is permitted.
Canadian winnings taxable under new law
Gambling winnings are considered 'windfalls' by Canadian authorities and regulatory bodies. This means that gamblers do not need to report winnings. You'll only have to pay tax if you begin to earn interest on any winnings.
Roles of the AGCO and iGaming Ontario
These regulatory bodies' primary purpose is to ensure horse racing, cannabis, alcohol and gaming companies operate in line with the regulations detailed within their guidelines.
These organizations must act within the public interest and uphold honesty and integrity to ensure gambling businesses are run in good faith with the most appropriate practices.
Historically, these industries are more susceptible to attracting organised criminals to use these companies as a front for their illicit gains. Having a regulatory body with clear and detailed principles that helps these companies operate properly means that everybody benefits.