The Canadian tech industry has been experiencing remarkable growth in recent years, and Calgary, in particular, has emerged as a prominent hub for technological innovation.
With a robust ecosystem and supportive government initiatives, the city has attracted numerous tech companies, fostering an environment conducive to technological advancements. We explore the development of the tech industry in Canada and shed light on Calgary's burgeoning tech scene.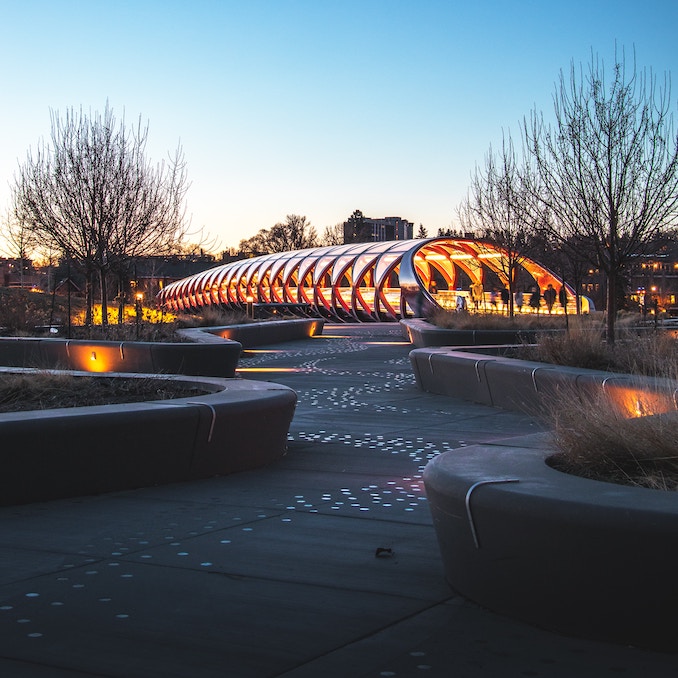 The Canadian Tech Industry: A Snapshot
To gain an understanding of Canada's current thriving tech industry, it's helpful to take a look at some of the statistics related to its recent growth.
Canada has witnessed significant growth in its tech industry, becoming a global player in technology and innovation. In 2023, Canada is a global leader when it comes to technology and that isn't expected to stop any time soon.
According to Statistics Canada (source: https://www.statcan.gc.ca), the technology sector accounted for over 7% of Canada's GDP in 2021. In addition to this, the country's tech industry employs approximately 1.8 million people, making it a significant contributor to the economy.
Calgary: A Rising Tech Hub
Calgary, a city in the province of Alberta, has been gaining recognition as a thriving tech hub in Canada. The city offers a favorable business environment, attractive cost structures, and a skilled workforce, making it an appealing destination for tech companies. Calgary boasts a diverse range of tech companies, from startups to established players, across various sectors such as software development, artificial intelligence, renewable energy, and more.
iGaming Companies in Canada Are Embracing Technological Innovation
One area of technological innovation is the iGaming industry, which includes online gambling. This sector has witnessed significant growth in Canada due to leveraging technological advancements. According to gambling statistics in Canada, there are over 19 million active gamblers in the country and in 2021, the revenue generated by the industry was 1.2 billion.
Another interesting advancement is the use of online iGaming websites, it seems that more Canadians than ever log on to play and witness games online spanning sports Egames to betting online via gambling sites including real money casinos in CA (source: https://www.business2community.com/gambling/canada-online-casinos).
These figures alone provide great insight into how iGaming is making its mark on Canada's tech industry. Calgary is home to several iGaming companies that combine entertainment and technology to offer engaging online gambling experiences. Now, let's take a look at some of the leading tech companies in Calgary, including those in the iGaming sector.
Leading Tech Companies in Calgary
1. Benevity
Benevity is a Calgary-based software company specializing in corporate social responsibility and employee engagement solutions. With over 500 employees, Benevity has rapidly expanded and gained global recognition for its innovative platform. The company's technology has facilitated billions of dollars in charitable donations, making a positive social impact.
2. SMART Technologies
SMART Technologies is a pioneer in interactive education technology, providing innovative solutions for classrooms worldwide.Headquartered in Calgary, SMART Technologies has established a strong presence in the global education market. Their interactive whiteboards and software tools have transformed traditional teaching methods, enhancing student engagement and learning outcomes.
3. Solium
Solium, now part of Morgan Stanley, is a leading provider of cloud-based equity management solutions. The company, founded in Calgary, helps businesses manage their employee stock option plans and equity-based incentives. Solium's platform streamlines processes and ensures accurate record-keeping, serving a diverse range of clients globally.
4. FansUnite
FansUnite is a prominent Canadian company operating in the iGaming industry. Based in Vancouver, British Columbia, FansUnite specializes in providing innovative online gambling and sports betting solutions. The company leverages cutting-edge technology to create immersive and secure gaming platforms for users. With a focus on responsible gaming, FansUnite adheres to strict regulatory standards and promotes a safe gambling environment. Their commitment to technological innovation and customer satisfaction has positioned FansUnite as a leading player in the Canadian iGaming market, contributing to the growth and evolution of the industry.
Final Thoughts on Calgary's Tech Scene
The tech industry in Canada, with Calgary at its forefront, is flourishing, demonstrating the nation's commitment to innovation and technological advancements. The city's tech ecosystem, combined with supportive government policies, has attracted a diverse range of tech companies, fostering economic growth and job opportunities.
Additionally, Calgary's iGaming sector highlights the seamless integration of technology and entertainment, providing engaging online gambling experiences while promoting responsible gaming practices. As the tech landscape continues to evolve Calgary and the rest of Canada will likely remain at the forefront of technological innovation, shaping the future of the industry.