Over the last few years, Canada has established itself as a hotspot for cryptocurrency in North America. This is thanks to a young and tech-forward population and also because of the use cases that cryptocurrencies have seen within the country.
There's a growing list of Canadian businesses that are letting customers pay with crypto which is driving up demand. Vancouver is leading the way, with over 100 businesses accepting Bitcoin and other cryptocurrencies. However, HGregoire's stores across Quebec also accept crypto payments, as do optician Park and Finch, with stores in both Montreal and Toronto.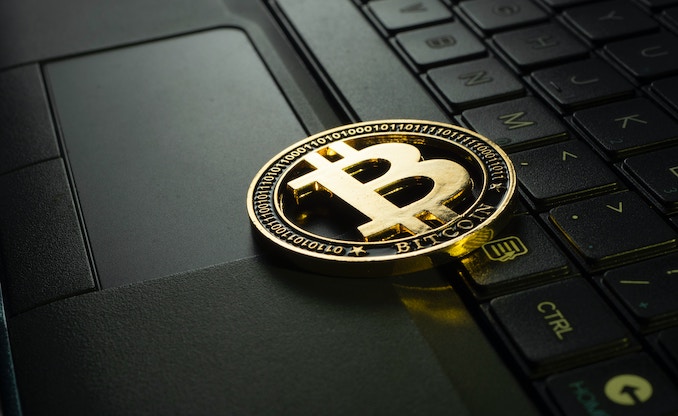 As another example, take the gambling sector, where cryptocurrency has become a source of relief for Canadians who want to place bets thanks to the regulatory environment for crypto in Canada. Existing betting laws in Canada mean that there are few physical locations that are licensed to gamble, which has led citizens to source for alternatives. A look at the list of Canadian sites that offer crypto gambling shows that the demand for cryptocurrency is certainly high.
But which cryptos are Canadians turning to the most? Interest varies from one token to another, but here are the most popular cryptos used in Canada in July 2023:
1. Bitcoin
No list of popular cryptos would be complete without a mention of Bitcoin, the world's most famous cryptocurrency. This token has been on top of the crypto industry for over a decade and shows no signs of slowing down. July saw cryptocurrency remain popular among Canadians partially because of its ongoing recovery from a long-running crypto winter. Many have been buying Bitcoin in the hopes of making a profit as the market recovers, and July was no different.
There is also the fact that many Canadian businesses like Newegg let people pay for products with Bitcoin. As of the writing of this article, Bitcoin is trading at $38,831.39 per token and remains a favourite for crypto users.
There had been some concern that crypto's popularity might take a hit after top exchange Binance announced that it would be leaving the Canadian market, citing regulatory issues. But clearly, Bitcoin demand remains unfazed.
2. Ethereum
Ethereum is another cryptocurrency that has seen an impressive month of July 2023. Ethereum is one of the most popular cryptos in the world, second only to Bitcoin itself. And just like Bitcoin, it has seen some positive price movements over the last few weeks, with a 46% increase in value from January to July 2023. This price spike has meant that more people have been buying into the token hoping to make some money.
Ethereum has also become a popular option for online bettering, which is big business in Canada. This can be credited to the low transaction fees that the token offers. In fact, Ethereum gas fees have become the lowest they have been in years, and this raises the incentive for Canadians to make use of it.
And when you pair this with the fact that the Ethereum blockchain is the foundation for D'Apps and most of the NFT space, its popularity makes a lot more sense.
3. Cardano
There aren't many blockchains that can compete with Ethereum when it comes to functionality and application within many sectors, but Cardano is one of them. In fact, Cardano was developed by Charles Hoskinson, who is one of the co-founders of Ethereum. Cardano was designed to address some of the shortfalls of Ethereum such as scalability and environmental impact.
This, naturally, made it one of the most popular cryptos in Canada in 2023. As many Canadians have been turning to Decentralized Apps, NFTs, and other blockchain-based applications, they have been indirectly making use of the Cardano blockchain.  This also meant that they were having to use its native ADA token for paying transaction fees, for staking, and for other purposes. And let's not forget that ADA is also an investment vehicle that many Canadians have been turning to as the fortunes of its underlying blockchain have improved.
4. BNB
Binance might have had to leave the Canadian market due to regulatory complications, but that does not mean that the demand for its BNB token has cooled. While in terms of prices, BNB saw a tough July 2023, it has still remained one of the most popular cryptos in the world. As of the writing of this article, it is within the top 5 cryptos by market cap, boasting over $37 billion in total.
It has also continued to be successful in the Canadian market. While Binance itself is no longer operational, there are endless guides online which instruct Canadians on how to buy BNB on other platforms. And these platforms have been responding to this demand by listing BNB trading pairs of all kinds. One thing is certain, BNB has a place in the Canadian crypto market in July and beyond regardless of regulatory issues.
5. XRP
July was a good month for XRP as a whole. Its parent company Ripple won a lawsuit against the Securities and Exchange Commission where it was alleged that the selling of XRP on exchanges constituted the sale of unregistered securities. Following this victory, hordes of crypto users, including those in Canada, rushed to buy the token.
This led to a spike in the value of XRP and has helped it retain its position as one of the top tokens in the world. Within Canada, XRP is commonly used for payment settlements, gambling on online casinos, and many other purposes. Its new legal victory has further emboldened buyers and will probably see it remain popular in the future. Currently, it boasts a market cap of over $37 billion and trades at $0.55 as of the writing of this article.